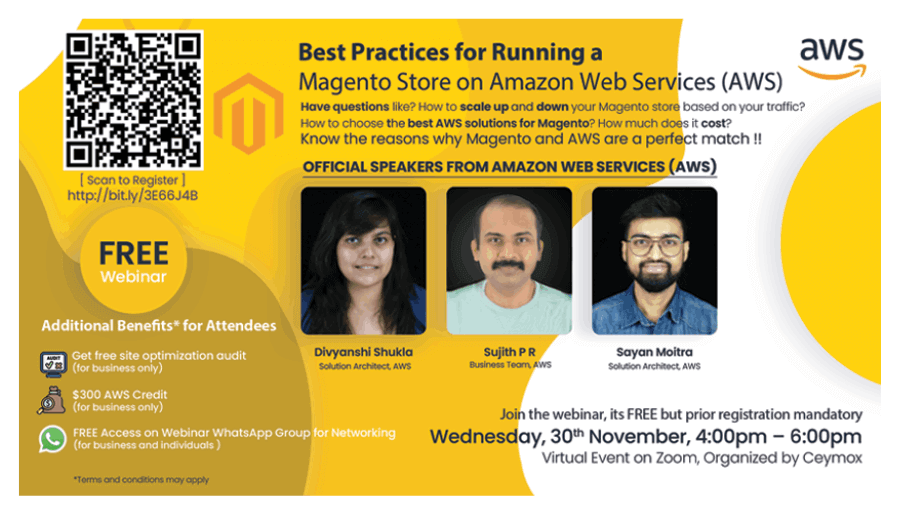 Register for Free Webinar: Best Practices for Running a Magento Store on Amazon Web Services (AWS)
Ceymox is organizing a free webinar on the topic "Best Practices for Running a Magento Store on Amazon Web Services (AWS)" on 30th November at 4PM-6PM IST in ZOOM.
Magento is a powerful, open source, global eCommerce platform. AWS is the world's most reliable and secure cloud provider. With Magento on the AWS cloud, you can push your business to new heights with the power of speed, scalability and security.
Have questions like:
How to scale up and down your Magento store based on your traffic?
How to choose a best AWS solutions for Magento?
How much does it cost?
Know the reasons why Magento and AWS are a perfect match !!  
Here is the profile details of speakers 
Official Speakers from Amazon Web Services (AWS)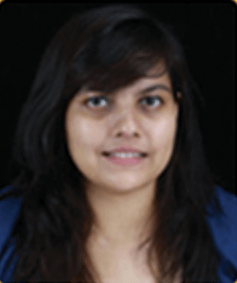 Divyanshi Shukla, is a AWS solution architect with 7 years of cloud industry experience working on Cloud design and architecture in various roles. She brings experience in IT strategy & consulting for enterprise, government, and SMB customers across industry verticals.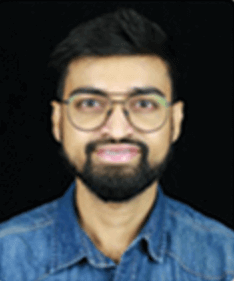 Sayan Moitra, is a AWS Solutions architect with over 7 years of experience in implementing Cloud, DevOps and SRE based strategies across various industries.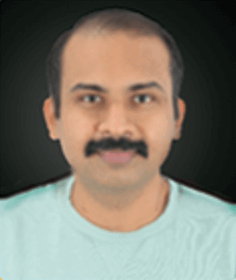 Sujith P R, is a AWS business professional with 10+ Years of experience in working with various IT related technologies and services. I can be a go to person to suggest you a better solution for your digital journey of your organization. 
Virtual Event on Zoom. Organized by Ceymox.
Date: Wednesday, 30th November 2022
Time: 4:00 PM – 6:00 PM (IST)
Additional Benefits for Attendees based on Terms & Conditions:
Get FREE Site Optimization Audit.
FREE $300 AWS Credit.
FREE Access on Webinar WhatsApp Group for Networking.