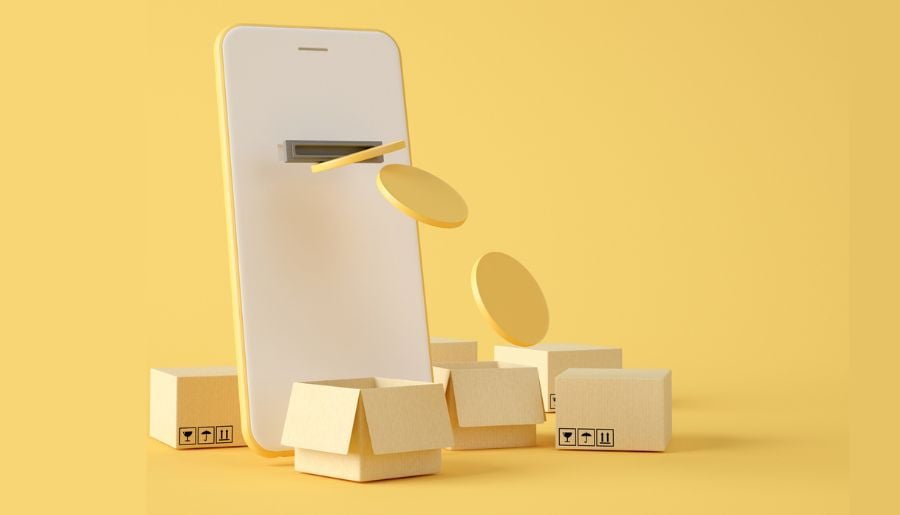 The Asia-Pacific E-commerce Market is forecasted to reach a value of $22.7 billion by 2030.
Latest report from Meticulous Research® predicts that the e-commerce market in the Asia Pacific region will rise to $13,209.2 billion by 2030 with a projected CAGR of 17.6%. The expansion of this segment is stimulated by increased accessibility to the internet and smartphones, more widespread use of social media and social commerce, as well as greater demand for easier purchasing options among consumers. Additionally, E-commerce automation as well as increased volumes of cross-border E-commerce will contribute to market expansion prospects over the study period.
Nonetheless, problems like online fraud and cybercrime issues and local regulations for International E-commerce confine the expansion of the market. Moreover, the high costs of the internet and growing issues regarding privacy and security constitute major problems for the players in this segment. The Asia-Pacific E-commerce market is characterized by other important trends such as the increasing use of AI in consumer shopping behavior and the increased implementation of AR and VR in online retailing.
The Asia-Pacific E-commerce market has been classified into business models, browsing media, modes of payment, operation channels, and offerings. This research also does an evaluation of industry competitors and looks at the market for the industry country-wide and regionally. 
Asia Pacific's e-commerce market is divided into horizontal e-commerce industry and vertical e-commerce industry depending upon the business model. The Asian Pacific e-commerce market share will be dominated by horizontal E-commerce in 2023. This segment has a relatively large market share due to the benefits associated with the horizontal E-commerce model for example it offers a wide category range. It entails a wide customer base that has very good market demands. The large share is due to these factors.
Check the complete table of contents with a list of tables and figures: https://www.meticulousresearch.com/product/asia-pacific-e-commerce-market-5596
In terms of browsing medium, the Asia-Pacific e-commerce market can be divided into desktop/laptop and mobile/tablet. The Mobile/Tablet sub-segment includes Application-based and browser-based. The Asia-Pacific E-commerce market share in 2023 is going to be dominated by the desktop/laptop segment. The growing e-commerce business during COVID-19 days as well as the good effect of working at home on the sale of computers has pushed up the market share of this sector. Additionally, customer taste for quality visualization, which allows shoppers to obtain high-quality images of products during shopping, and offers in-depth explanations of goods, has resulted in high sales volume during desktop and laptop E-Commerce.
On the basis of payment methods, the Asia-Pacific E-commerce market is classified into the categories of card payments, digital wallets, bank transfers, cash transactions, and others. The card payments will dominate the Asia- Pacific E-commerce market with a share of approximately 59% of the total e-commerce transactions in the year 2023. Consumers' huge preference for card settlements especially by the citizens from the developed nations gives greater dominance to this market.
The Asia-Pacific E-commerce market is divided according to operating channel into pure play E-commerce and omni-channel E-commerce. The omni-channel E-commerce segment will lead the Asian Pacific E-commerce in 2023. This section has the largest market share in terms of omni-channel E-commerce benefits like; enhanced customer experience, more sales and consumer traffic, higher customer loyalty, and collecting useful information for effective handling and management of customers and resources.