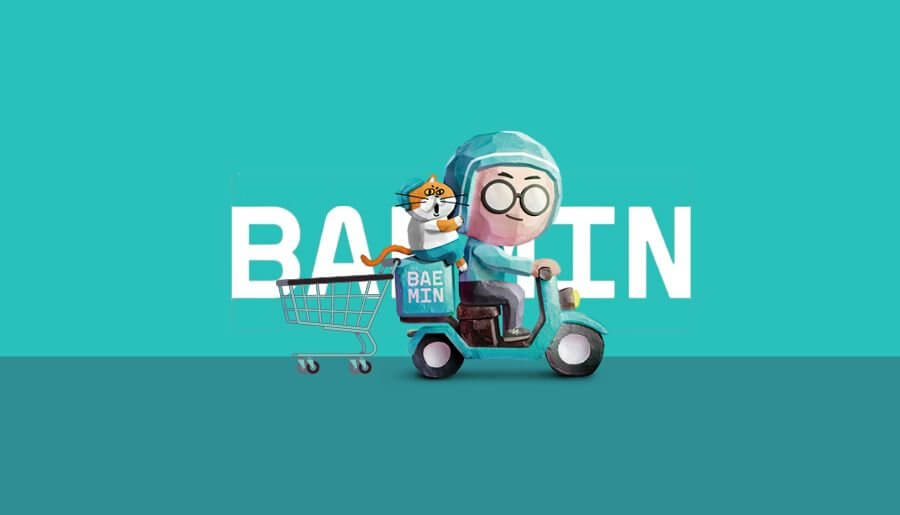 Baemin, the food delivery service, aims to transform into an e-commerce platform
Woowa Brothers-operated Baemin, Korea's largest food delivery platform, plans to expand into a broader e-commerce platform while continuing to enhance its online food delivery business, as per company officials on Wednesday. Despite experiencing significant sales growth during the 3-year COVID-19 lockdown, Baemin's online food delivery service has seen slower growth since the pandemic eased earlier this year due to rising food prices and reduced demand for online food orders. According to IGAWorks, a big data platform's Mobile Index, Baemin's monthly active users (MAUs) fell 4.2 percent year-on-year to 19.87 million in January.
"The company cannot grow with the food delivery service alone now. The market has become saturated and there is severe competition among companies," a Woowa Brothers official said.
"We have a vision to make Baemin more than a food delivery service app. One day the company will sell clothes and mobile phones, but it will take some time," another company official said.
Woowa Brothers' latest growth drivers are Baemin's quick commerce service "B Mart" and its open market platform "Baemin Store". B Mart enables customers to receive daily necessities ordered through the Baemin app within 30 minutes. In addition to food, Baemin Store offers a variety of items, such as beauty products and flowers. Unlike food delivery services, which have set ordering times, grocery shopping is an around-the-clock activity. Woowa Brothers is currently expanding B Mart's service area in the country, extending beyond the Seoul, Gyeonggi Province, and Incheon regions to include Busan, Daegu, and Daejeon. The company has also established about 40 micro-fulfillment centers throughout the country, offering over 7,000 products. Baemin Store continues to draw in more small-scale sellers to its platform.