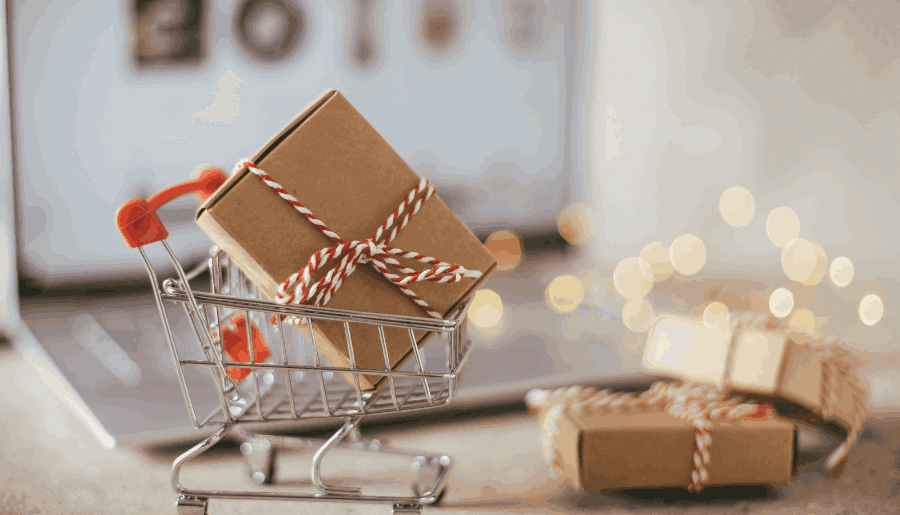 E-commerce retail has reached a new milestone, surpassing $1 trillion for the first time in history
Comscore reported that digital commerce has surpassed the $1 trillion mark in one year for the first time ever, hitting $1.09 trillion in the US in 2022. The last quarter accounted for $332.2 billion, with the strong 18% growth driven largely by mobile's 26% YoY increase. Mobile's share of total digital commerce dollars has almost reached 40%. The report does not include travel revenue, which would add a few hundred billion dollars.
The top five categories with the highest revenue are:
Grocery/Baby/Pet items: $219 billion

Apparel and Accessories: $175 billion

Computers and Peripherals: $117 billion

Consumer Electronics: $85 billion

Furniture and Appliances: $76 billion
The five categories with the highest growth are:
Event tickets, with a 75% increase.

Digital content, growing 60%.

Apparel and accessories, with a 37% rise.

Video games and accessories, experiencing 31% growth.

Home and garden, showing a 25% increase.
Comscore reports that digital commerce growth is still increasing. From 2013 to 2017, it took four years to add $129 billion in US e-commerce, but the next four years saw double that amount, with another $264 billion added. However, just two years of the Covid pandemic resulted in an even greater increase, adding $300 billion in digital sales.
Adobe also reported that holiday season sales in late 2022 were a record, totaling $211.7 billion in November and December. Despite inflation-caused price increases, discounts drove the additional sales, according to Adobe. Comscore estimates the full Q4 2022 period to have generated $239 billion.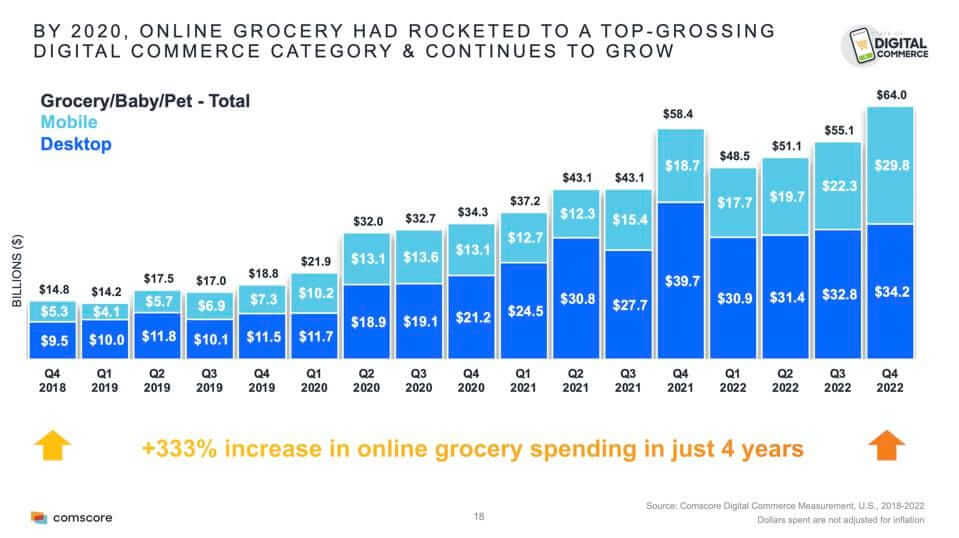 Comscore highlights the significant growth of event tickets in 2022, with a YoY increase of 75%. The shift to online ticket sales is now approaching 90%, compared to in-person sales which dominated just a few years prior. Another booming industry is grocery, which has seen a 333% increase in four years, reaching $64 billion in Q4 2022, with almost half of the purchases made through mobile devices.
Comscore observes the growth of social commerce, including a 153% increase in engagement with retailer and brand-sponsored content on Facebook and a 175% rise on Instagram. TikTok, a recent entrant in the social commerce arena, recorded 33% more "actions" related to consumer goods and a 150% increase in direct retail interactions. Views for US retail and consumer packaged goods brands on TikTok rose 407% from 2020 to 2022, but this does not translate directly to sales.
Interestingly, 86% of TikTok users also engage with or visit Amazon.
Comscore concludes that social commerce is increasingly becoming a crucial part of the retail landscape.