Whether you need to buy mobile, smart home devices, groceries, or anything else, Amazon has penetrated every aspect of our daily lives and making payments is no different. Many users prefer to pay for online shopping through their credit or debit cards. But entering the details every time can be very hassling thus a payment system is introduced which can save their banking information. These payment systems protect the data of the customers and guarantee secure online purchases.
Amazon, the largest e-commerce marketplace across the world, didn't leave this business opportunity and came with its own secure payment system: Amazon Pay. This payment will allow the Amazon users to pay for products or services on your Magento store using Amazon pay or other payments already stored in the Amazon account.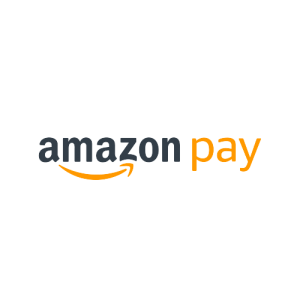 As mentioned above, the Amazon Pay payment system is for the users & sellers outside the Amazon Marketplace. Thus, if you are an independent online retailer, then you can integrate Amazon Pay into your e-commerce store and offer it as a payment gateway for your online store. Currently, there are more than 300 million active users and 197 million visitors per month on Amazon.
Amazon has outstanding customer loyalty and trust. The numbers are not easy to match but you can get a piece of customer trust cake i.e. integrating Amazon Pay into your existing store.
How does Amazon Pay work?
Amazon Pay will allow the visitors on your site to use their preferred payment methods which already exist in their Amazon account. When your Magento store will integrate Amazon Pay, then the customers can choose the service at the time of checkout and they will get the same level of security and benefits as Amazon.
You will get an Amazon Pay button on your site. The customer has to login with his Amazon account credentials. After a successful login, the data will be pulled from their Amazon account. Thus they don't have to again enter the credit/debit card credentials.
Do you know that the merchants using the Amazon Pay payment method have observed less cart abandonment and have boosted revenue? As per research, you can get a 34% higher conversion rate, 15% higher order values, and a 70 second less time in checkout with Amazon Pay.
Amazon Pay simplifies checkout so hundreds of millions of customers around the globe can check-in and check out using information already stored in their Amazon accounts.
Benefits of integrating Amazon Pay in your E-commerce store:
There is no direct benefit of Amazon Pay to your business operations, but it will be beneficial for the customers. They will get a seamless, hassle-free and secure payment option at the checkout. The more streamlined the customer experience on your site, the better will be your business. Here are some other benefits:
Sometimes, the most frustrating and tiresome process for the customers is to Sign up or register. Using Amazon Pay, they just have to click on the Amazon Pay button, enter the credentials only one time, and it's done.
2. Increase Customer Trust:
As per a report by Baymard, 20 % of the online customers in the US have left their cart abandoned due to security reasons. It simply means if your checkout isn't perceived as secure, you must be missing every fifth customer on your site.
But if you start using a popular and trusted payment method like Amazon Pay, it can give cautious buyers some solace. They don't have to enter their payment details on the site, and Amazon doesn't share password or payment-related information with any 3rd party e-commerce merchants. Also, Amazon Pay is getting security from Amazon's A-to-Z Guarantee, which includes timely delivery and the online order condition.
Do you know that nearly one-third of the buyers abandon their online carts because of a long and complicated checkout process?
Amazon Pay will save time as the customers don't have to enter their payment information they already use with Amazon. The checkout will be highly streamlined which can reduce cart abandonment and keep customers coming back.
4. Expansion of Business to newer markets:
Amazon comes with multi-currency options which will help you in reaching newer regions or markets. You can reach those customers who prefer to shop in their native currencies. Also, you can offer multi-language support for a better local customer experience. The way this works is that Amazon Pay accepts the purchase cost in the customer's preferred currency, converting it to your ledger currency, i.e. the one you registered with your account.
5. Offer omnichannel payments:
In the last few years, the omnichannel approach has become the most opted marketing strategy in the e-commerce industry. In the omnichannel strategy, you have to offer a consistent buying experience across channels such as mobile and desktop.
With Amazon Pay, customers can do shopping on mobile as well, and even by using their voice, like through Amazon Alexa.
How to implement Amazon Pay in your e-commerce store?
There are 3 simple steps of implementing Amazon Pay in your e-commerce store.
1. Registration on Amazon:
Firstly you have to register on Amazon and it is not like registering as a seller. You have to open an account on Amazon Payments. After entering the information such as personal, company, bank, tax, etc. you have to undergo a verification process before using that service.
You will get an API by which you can enable Amazon Pay on your store. Probably, you will require a developer's help for this.
After the implementation, run some tests to make sure that the payment is being correctly done. If you face any complications then it may be difficult for you to find the issue. Better to consult a developer for this.
About Author