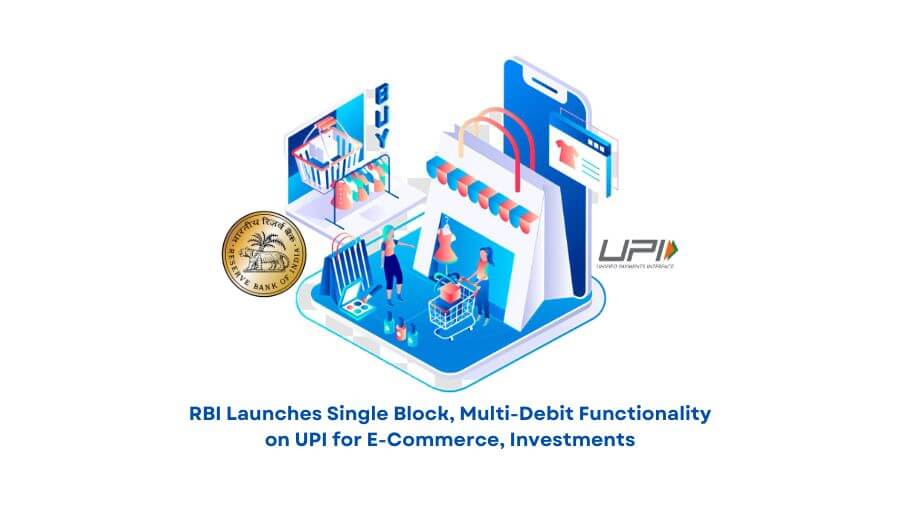 RBI Launches Single Block, Multi-Debit Functionality on UPI for E-Commerce, Investments
Reserve Bank of India – RBI decided to include a feature in the UPI platform to help payments where goods and services are delivered laterally, such as e-commerce purchases, hotel bookings or investments in securities.
With the help of the latest 'single block and multiple debits' feature on the Unified Payment Interface (UPI) platform, customers have more confidence in making such transactions.
Also, this will be beneficial in creating a higher level of trust in transactions, as merchants will be assured of receiving timely payments, with funds remaining in the customer's account until the goods or services are actually delivered.
According to the governor, the feature will help purchase government securities using the RBI's retail direct scheme.
Instructions for implementing the enhancements will be provided by the National Payments Corporation of India (NPCI).
The Bharat Bill Payment System has no facility to process one-time payments or collection requests of individuals, even if they are recurring in nature, including such payments of professional service fees, education fees, tax payments and rent collections, which are outside the framework of the platform.
The latest system launch will make the BBPS platform available to a wider range of individuals and businesses who can offer the best benefits from a transparent and unified payment environment, faster access to funds and greater efficiency.