To stay competitive in the e-commerce world and keep driving your conversion rates & high sales, it is always required to use an efficient e-commerce analytics tool. While segmenting into the different marketing tools like CRMS, etc., gathering meaningful insights for your business becomes difficult. Fortunately, there are multiple analytics tools available in the market that can be integrated into your e-commerce store, and you can use the data of your store directly to give you fruitful insights. Adobe Analytics and Google Analytics are prominent analytic tools that have always been the leaders of the analytics ecosystem. However, choosing between these two platforms becomes quite tricky, as both boast their vast feature set, speed, insights, and much more. Thus, in this article, we will learn about these two platforms and understand which can be a better tool for your e-commerce store. Before we delve into the details of both these platforms, let's understand the basics and importance of analytics in an e-commerce store.
Types of Analytics in E-commerce:
If you are already in the e-commerce ecosystem, you would have realized the importance of analytics in delivering a better customer experience and optimizing your business operations. Analytics helps in improving sales, reducing costs, identifying customer behaviour and shopping patterns, and reducing cart abandonment rates. Data analytics comprises multiple processes, which are specifying data requirements, collecting data, processing data, cleaning the data, and lastly, analysis is performed. However, marketers have put these processes into four main categories to make sense of reporting.
This is the foundation stage in which the past data collected within a period of time about how users interacted in-store is processed. These analytics help in predicting future product demand and customer inclination towards any specific offering.
In this process, the data is used to identify trends and correlations between processes and behaviour patterns. For e.g., using diagnostic analytics, we can determine which marketing campaigns have the maximum conversions and sales.
Predictive analytics also uses past data to determine future possibilities, unlike descriptive analytics, which describes actions that have already happened. It can be used to predict sales & engagement of products and plan budgets accordingly.
• Prescriptive Analytics:
Prescriptive analytics include deep analytics and some advanced software. If we put it in easy words, in an email marketing campaign, prescriptive analytics analyze the clicks on links, email opens, etc., to determine personalization and targeted content.
Which insights will you get by using an E-commerce Analytics Tool?
After getting the reports from any tool, be it Google Analytics 4 or Adobe Analytics, you will get many different insights. A few of the important ones are:
1. User Behavior Insights:
You can get various quantitative metrics of the user behavior during the whole customer journey covered in the insights report:
It will include the number of sessions the user had at different stages. For e.g., a session starts with the user landing on the website and covers searching for a product, opening the product detail page, adding the product to the cart, and finally making the payment. It gives you insights into how the consumer is moving into the sales funnel and what are the roadblocks in the customer journey.

The checkout behavior report identifies the different touchpoints with which customers interact and what leads the users to abandon their carts.
2. Product Performance Insights:
The report covers the performance of the product in terms of popularity, views, sales, and other parameters. The Product performance report provides two different views:
In the summary view, you get details of different metrics like total sales, particular product revenue, average price, unique purchases, quantity sold of each product, etc. It gives the shopping behavior in terms of products sold per the number of product views and products sold per the product details page views.

In the Shopping Behavior view, you get insights into the product engagement, product detail views, add-to-cart, product removed from cart, product checkouts, etc.
In the sales performance report, it gives insights into revenue, tax incurred, refunds given, shipping charges, and the number of SKUs sold.
The product list performance report gives you depth insights into cross-selling and upselling opportunities, product list views, product list clicks, and click-through rates.
The insights report will also give you in-depth insights about your marketing campaigns, such as:
In the internal promotion report, you get insights into your website modules, e.g., clicks on the promotional banners placed on the header to assess clicks, conversions, and revenue.

Order Coupon Report displays the performance of your order coupons in terms of total income, average value, and redeemed coupons.

Product Coupon Report gives information about product coupons in terms of overall income, unique sales, and product revenue per coupon.

The Affiliate Code Report shows how much affiliate sites contribute to the overall profitability of your online stores.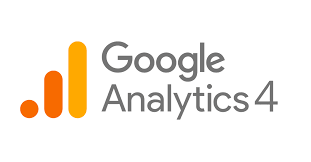 Released in 2020, Google Analytics 4 is still the latest version of Google Analytics and has replaced Universal Analytics. You can manage all your web and app analytics in a single place using GA4. The core of GA4 is built with machine learning and gives a better understanding of customer behaviour at different touchpoints. The in-built ML will not just identify the trends or patterns in your data but will also predict the churn rate from your target audience or calculate the CLV of a particular segment to build bigger audiences with higher CLV potential.
Working of Google Analytics 4:
The first thing GA4 does is the tracking of user interactions across all the interaction points of the users and provides & manages reports from these sources at a single dashboard. You can create conversion rate reports of social media channels, email marketing campaigns, paid ads, organic searches, push notifications, etc. In this way, you can get a better understanding of the efficiency of marketing efforts and make better future decisions. 
It also employs event-based tracking. In the older version, website tags were used in analytics. In this edition, it is possible to monitor the user interactions or events in real-time and can also monitor while they happen instead of going back to look at site search history reports.
It also has the advantage of integration with the Google ecosystem. For e.g., Google Analytics 4 has integration with Google Ads, which results in more reliable and insightful reports of paid ads. Taking together both the web & app analytics will help you deliver relevant content to your audience at the right time.
Google Analytics 4 is privacy focused, so any changes with the user permission of cookies will not affect its insights.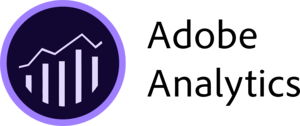 Adobe Analytics is a part of the Adobe Analytics Cloud, which helps to get insights into your customers' needs and desires. You can know who and why visits your site, along with the source of traffic, visited products, and pages in real time. It collects, process, and analyze the data to get you the information that your business requires for creating powerful user experiences. It allows you to get insights into which product features are being used, journeys followed while making the purchase, content which is consumed, and any roadblocks they are facing.
Working with Adobe Analytics:
Adobe Analytics uses the amalgamation of machine learning and artificial intelligence and utilizes a highly intuitive drag-and-drop interface enabling marketers to identify critical insights and create ad-hoc database queries. 
It uses various statistical models to identify the anomalies in the data and find unique insights that may get missed otherwise. Adobe Analytics is highly focused on the customer journey and better understands the interaction at each touchpoint.
Adobe Analytics lets you create predictive reports to make better future decisions. It employs ML and multiple statistical models to portray possible outcomes. It is really helpful in predicting customer behaviour, such as churn rate.
So which is better, Adobe Analytics or Google Analytics 4?
We will be comparing Adobe Analytics and Google Analytics 4 on different parameters. Let's start with the beginning:
Beginning with the platform:
You get a completely ready homepage and pre-made reports, to begin with Google Analytics 4. You just start by jumping directly to the data and start finding useful insights. So basically, it is not a rocket-science to get acquainted with the Google Analytics platform.
On the other side, Adobe Analytics is a complex platform to begin with. It doesn't offer any ready-made reports or views, and you have to build the reports on your own. So you should have basic data-oriented skills and data understanding to use Adobe Analytics.
In both Google Analytics 4 and Adobe Analytics, the homepage view is customizable. So you can set it up at your convenience after logging in. In Adobe Analytics, you will get a workspace where you can find all the reports and select any particular report to be shown after login. In Google Analytics, you get a pre-built home screen to add reports.
There is a huge range of templates offered by the Report Builders in Adobe Analytics Workspace, using which you can build reports with ultimate flexibility. The Report builder of Google Analytics has certain limits. It allows you to add visualizations by taking only simple correlations, and Google has fixed which data you can put in which column.
Adobe Analytics offers you a very intuitive interface with drag-and-drop functionality to put anything anywhere and compare data. You can also do a complete breakdown of the data.
There are certain limits in Google Reports. The data is accessible as per your need, but filters will apply in each tab. Thus, you can't make comparisons without applying filters.
Ready-made reports usage:
The ready-made report templates are similar in both Google Analytics 4 and Adobe Analytics while using the report tools.
You can report frequent events in the Google Analytics behavior report and analyze metrics like page views, engaging sessions, etc. The Adobe Analytics reports also cover basic metrics and let you report on bots and how the bots are engaging on your site.
Google Analytics report lets you check from where the new and returning customers are coming to the website. In Adobe, this report is split or fragmented into multiple reports, and you can check the details of the specifics. In the traffic sources report, you can focus on referrers, campaign codes are being tracked by the campaign report, and the marketing channel report identifies what you can do with the campaign code data.
The audience report from Google Analytics lives up to its name. The pre-made template can be used to report on campaign acquisition, technology, and user demographics. These are broken down by Adobe Analytics into visitor profiles and reports on visitor retention.
The attribution model assesses the value of each touchpoint in the customer journey path. For e.g., a customer may see your offerings on a social media platform like Instagram and may check for your products later on your website.
Google Analytics 4 has improved its multi-channel funnels to better indicate and analyze these conversation routes. Adobe Analytics lacks the feature of analyzing advanced attribution modeling within its reports. The data-driven attribution of GA4 empowers you to make informed strategic decisions for your future investments.
Adobe Analytics traces the first-click and last-click channels in its marketing channel report. However, it falls short in terms of comprehensive attribution modeling support, a feature only accessible through an expensive upgrade to the premium version.
You can get excellent, highly customized pathing reports in Adobe Analytics. Adobe's Path Finder tool makes these reports more granular. It gives you visibility of customer entry points, exits, and the content that is viewed while navigating through your site, all unsampled right in the UI. 
Google Analytics gives you a similar function with the terminology of Behavior Flow and Custom Funnels report.
The data visualization features in Adobe Analytics are present on the platform itself, i.e., you don't require any additional tool. There is a plethora of visualization types present for comparison, identifying trends, and relationships reporting in formats like graphs, charts, tables, etc. 
Google Analytics 4 also gives you multiple options for visualizations, including tables, bar charts, pie charts, line charts, etc.
It is highly important to get robust structured reporting, like add-to-cart & product impressions, in your e-commerce analytic operations. In e-commerce tracking, Adobe Analytics is far better than Google Analytics 4.
Adobe Analytics has predefined and structured reports for a flexible and detailed audit of e-commerce clicks, conversion cycles, and potential customers.
By default, the Adobe Analytics data can be retained for up to 25 months. You can reduce or extend it by simple request.
Google Analytics 4 offers a default time period of 2 months, which can be extended to 14 months.
Google Analytics 4 offers free usage until your website necessitates additional custom event parameters or custom user properties. There is a monthly limit of 10 million hits. Upon reaching this threshold, an upgrade to Google Analytics 360 becomes necessary, entailing a substantial expense. Google Analytics 360 is a premium service with an approximate annual cost of $150,000. In contrast, Adobe Analytics carries a substantial initial price and is primarily aimed at enterprises, typically incurring an annual expense of about $100,000.
The choice of Google Analytics 4 and Adobe Analytics depends on what you want to achieve with the platform. If your budget is limited and has priority of reporting over analytics, then you can go for Google Analytics 4. But if you want deeper insights, then Adobe Analytics is the better option. With Magento, Adobe Analytics is always a better option if you are not satisfied with the in-built analytics of Adobe Commerce. At Ceymox Technologies, the best e-commerce development company in India, we have expertise in developing Magento stores from scratch. Let us know your requirements.
About Author