In the last year June, Magento 1 officially got retired in favour of Magento 2. The online merchants have already started moving their existing Magento 1 store to Magento 2. And if you haven't gone to Magento 2 then stop reading this article, and immediately migrate your store to Magento 2 latest version. Magento 2 gives more choices and flexibility in deciding how online merchants want to create and manage an online store. However, there are many choices for Magento 2 editions in which any e-commerce store owner can get baffled. Thus, in this article, we will be explaining to you about the Magento 2 editions, their differences, and which edition would be best for your requirement. There are 3 editions of Magento 2:
Enterprise Edition

Open Source Edition

Cloud Edition
In all these commons, some features are quite common such as Robust admin management capabilities, easy & fast checkout, excellent SEO, mobile-friendly, customization etc. Apart from these, there are many similarities which they share, but there are some key differences as well. Any of these three editions are suitable for creating an astonishing e-commerce store.
Let's know which edition you should choose for your e-commerce store. Thankfully, after reading this article you will get information to make a decision on this perspective.
Basic differences between Magento Editions:
If you are looking for a free version of Magento 2 then you can give a try to Magento 2 Open Source. This version is efficient for small businesses and startups who have just started their path in the e-commerce industry. They can hire a Magento developer for setting up the store. You can find many upgrades between Magento 1 Community's edition and Magento 2's Open source. The admin is more intuitive in Magento 2 Open Source along with the shopping experience, improvements in performance, and streamlined checkout.
2. Magento Enterprise Edition:
If you are a medium or large scale enterprise who is already having a good presence in the e-commerce industry then Magento 2 Enterprise Edition would be the best fit for your needs. It comes with great flexibility and also fastens your presence in the e-commerce market. There are many exclusive features in the Magento enterprise edition which are not available in the Magento 2 Open source edition. It comes with extensive management tools and powerful performance & scalability.
3. Magento Cloud Edition:
Magento Cloud edition was released in April 2020. This Magento edition comes with the new SaaS (Software-as-a-service) option. This is the ultimate solution for all the big players in the e-commerce industry. It is closely aligned with other solutions such as Shopify. You don't have to manage the hosting with Magento Commerce Cloud. It eliminates the need for self-hosting. The e-commerce store will host entirely in the cloud.
In this Magento edition, the Magento store owner doesn't have to worry about the performance and security of the server. In Magento Open-source, you will be responsible for managing infrastructure. You will have to work with the hosting provider to create a plan which can meet sudden traffic surges while Magento Commerce cloud has been designed to scale fast. Instead, you just have to pick up your phone or send a mail.
How to make the best choice for your e-commerce store?
There are several factors that you have to consider while choosing between the different Magento 2 editions. These are:
Price

Hosting

Business Size

Features & Functionalities

Admin Capabilities

Customer Experience

Marketing and Promotions
We will discuss each of these in more detail.
The price of an edition matters the most in e-commerce especially when you are a novice.
In the open-source edition, you have to consider only the cost of hosting, but however in the long run it may be more expensive than you think.

The quote of Enterprise edition starts at nearly $22,000 per year.

To know the quote of the Magento Commerce cloud you have to contact their sales team. It would be significantly higher than the Enterprise edition.
On the initial basis, Magento Open-source is the most affordable. However, after growth, you must migrate to the Magento Enterprise and Magento Commerce Cloud editions. The exact price for both editions will depend on the store revenue and the amount of support required.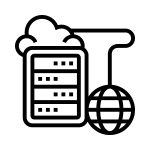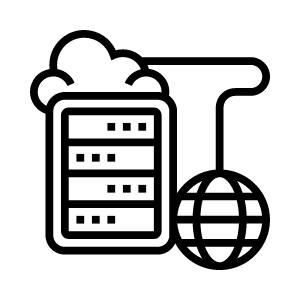 The most obvious difference between the enterprise editions and the open-source edition is of hosting. As we mentioned above, in the open-source edition you have to take care of the hosting. While in the Magento Commerce Cloud, the store will be self-hosted with a highly reliable hosting which can meet all the traffic surge requirements and is also scalable. If you don't want to mess with hosting, the Cloud edition might be the best solution for your business.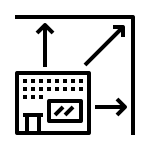 There should be no qualm in accepting this fact that the Magento Enterprise and Magento Commerce Cloud editions are built to meet the requirements of the store with more traffic & products. These bigger stores will definitely require higher performance.
The features in these enterprise editions are specifically designed for better performance, including order archiving, deferred stock updates, separate master databases, one-step checkout, order management, and product data. In the Open-source edition, you have to use free or paid extensions.
d. Features & Functionalities:
There are many convenient features which are in-built in the Magento 2 Enterprise edition. These are:
Reward points

Product Wishlist

Gift cards

Add Product by SKU

Popular payment gateways

Google Tag Manager

Targeted Promotions

SDK for custom mobile shopping apps
You will get a better admin management and customer experience with these features. The Magento Commerce Cloud comes with a full Magento Enterprise license. Thus, all these features are included in that edition as well.
Again, these features can be added in Magento Open Source using the 3rd party extensions.
While choosing between the different Magento editions, admin management options also play a vital role. The exclusive admin features of Magento enterprise and Magento commerce cloud are advanced permissions, efficient return management, easy system reporting, and many more. There are backend management abilities as well for large-scale product inventory. It can support multiple team members working at the same time.
Customer experience plays a vital role in defining the sales and conversion rate on your e-commerce store. You must provide the best customer experience for increasing your online business and maintaining customer retention rate as well.
There are many features in the Magento 2 Enterprise edition which can increase customer loyalty. The store admins can create loyalty programs and refund orders for store credit. They can allow customers to create multiple wish lists or a custom gift registry for special occasions. They can even create flash sale with a countdown timer.
g. Marketing & Promotions:
Last but not least, you will get advanced marketing & promotion features in the Magento 2 enterprise editions.  These features can ramp up a store's marketing strategy.
You can add some specific customer attributes like gender, date of birth, etc. as well as creating special customer segments for marketing campaigns. You can target the audience for promotional campaigns based on order history, shopping cart contents, wishlists, etc. You can even target unknown site visitors based on products viewed.
It may initially seem to choose for a Magento edition for your store but it is better to list down the pros and cons in a detailed manner. Also, you can consult an expert Magento Development company like Ceymox Technologies. We can help you to give the best solution as per your requirements.
About Author