There is an adage that there's no such thing as a free lunch. It could be nowhere truer than in the open-source software world. In this article, we will be shedding light on the idea that Magento Open Source is not the cheaper option for growing business. After reading this article, you will realize Magento Commerce is much better than Open-source in many ways such as:
Accelerates your market presence with express deployment packages

Prioritize and curate the user experience easier

Scalable to add new products, cross-border transactions and international shipping

Meets sudden traffic surges with a resilient, cloud-based infrastructure

Delivers out-of-the-box support to proactively address technical issues
As an e-commerce store owner, you must not get tantalized by the free open-source and gather detailed information which Magento solution is right for our next phase of business growth.
Free is more expensive than your expectations:
Many traditional businesses who wish to tread on the path of online businesses opt for Magento Open Source. Every month, there are thousands of Magento Open Source downloads, since it's free. Magento open source is having a huge community of more than 300, 000 merchants, and expert Magento developers. Thus, in case you are a novice in e-commerce( and even if you're not), then it wouldn't be a rocket-science for you.
In the e-commerce journey, many small businesses who are on the fast growth pace may do better if they opt for Magento Commerce. Magento Commerce has a lot of built-in features, you will be spending most of your time on business strategy instead of customizing or tuning the e-commerce site. We have found out many misconceptions and are sharing the realities.
Magento Commerce will get you to the e-commerce market faster:
Speed is highly important whether you are entering or making the market. If you reach the market before your competitors then it can make a huge difference between leading the market or falling behind. It takes quite longer with Magento Open Source to implement the store, especially if you are doing it by yourself. Probably, you will not even have all the features you require for setup.
The actual reality is that it takes quite less time to reach the market with Magento Commerce. There are many features in Magento Commerce which are right out of the box. In case, you require more speed, Magento Express Packages are another option.
Magento Commerce gives utmost priority to customer experience:
User experience plays a vital role in standing out from others in the e-commerce industry. A captivating UI can attract customers to your store. But an excellent UX will stick with the users in your store. It includes many vital components such as payments, shipping, inventory management, and fulfilment workflows. In simple words, these components are collectively called the backend of an e-commerce marketplace.
While working with Magento Open Source, you have to spend time in testing or customizing the backend. It can hugely impact the development time and costs as well. To quickly configure the flexible backend and focus more on customer experience it is better to use Magento Commerce.
Magento commerce helps you to scale faster:
It is an enthralling thing for the small business to reach the triple-digit or quadruple the digit growth. Magento Open source helps scale to support large e-commerce operations. However, it will take time. You have to add more features & functionalities to meet the new customers' demands, such as local shipping options. With Magento Open Source, you may also have to add several 3rd party Magento extensions to implement the functionalities requirements.
On the other side, Magento commerce helps you to scale faster. You can turn on the new features which are pre-built in the platform. For instance, suppose you have to add a dedicated storefront for another country, then you may require options such as international currency, language, shipping, etc. Every such thing is possible with Magento Commerce.
Get better performance with Magento Commerce: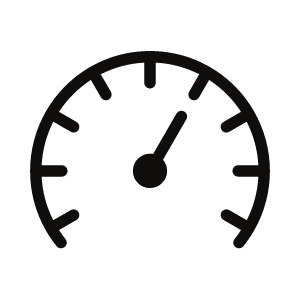 After entering the e-commerce marketing, sooner or later the traffic on your site will increase. In fact, in the festive season, you may observe the sudden surges in traffic. The traffic on your e-commerce store can increase by 30 times during a shopping event such as Christmas, Black Friday, Diwali, or you have started any promotional event which has gone viral.
However, all your marketing efforts will go in vain if your site is unable to handle this traffic influx. Slow loading of the site discourages them especially when they are using fast internet connection. Do you know that nearly 53% of the customers will leave your site if it takes more than 3 seconds to load? Also, if your website gets crashed then it will create a negative buzz.
In Magento Open-Source, you will be core responsible for all the infrastructure management. You will have to work with your hosting provider to create a plan which can meet sudden traffic surges. On the other hand, Magento Commerce cloud has been designed to scale fast. Instead of dealing with the hosting providers, you just have to pick up your phone or send a mail. In Magento commerce, there is very less risk of any site crash or slow speed in traffic surges.
Magento Commerce gives you extensible support:
There is no customer support service with Magento Open Source. It is not always an issue but if anything goes wrong or face any critical issue then this can be critical. You will be on yourself for fixing the issue in Magento Open Source. The Magento community is helpful but does not give a guaranteed solution.
You get highly responsive support with Magento Commerce. Thus, the issues will be addressed by the Magento Commerce developers and technicians. They will get fixed before they impact the customer experience.
Magento Commerce is the leading e-commerce development platform across the world. You can build engaging marketplaces or D2C e-commerce stores. It is built for enterprise on a scalable, open-source platform with unmatched security, great performance, and a low total cost of ownership. At Ceymox Technologies, we are having an expert team of Magento certified developers who can build e-commerce platforms and marketplaces with high flexibility, security, and performance. Let us know your requirements.
About Author