E-commerce is heavily dependent on the CNP (Card-Not-Present) payment channels. These payment channels put the industry at the threat of cyber-attacks and data breaches.  As the e-commerce industry is going through its best time, people are also equally worried about their cards and other financial data. The hackers are always in quest of a breach in data security to possess other's card details. A business that lost the data of its customers will not only have to pay hefty fines but also all their reputation and customers will be gone. This is much more damaging than the fine.
There have been several incidents in history in which the customer's highly personal and financial data has been compromised. Such incidents led the government of different nations to introduce a regulation which is known as PCI DSS compliance. PCI DSS compliance was introduced to regulate the way companies take care of payment data protection and storage. In this article, we will go through all the aspects of PCI Compliance and how Adobe Commerce helps you to run a PCI compliant e-commerce store.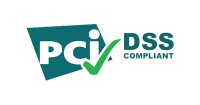 Payment Card Industry (PCI) compliance adheres to security rules focused on protecting customers' card data during a period when a financial transaction happens and after it has been completed. PCI compliance requires several guidelines mentioning how credit & debit card information is captured, processed and stored. These rules aim to eliminate or reduce any fraudulent activity. Whether you are an e-commerce business or non-profit organization, it is essential to become PCI-compliant if you deal with handling credit cards.
Importance of PCI Compliance for your E-commerce store:
The e-commerce industry is like a treasure hunt for ill-minded hackers who are always in search of stealing sensitive information. As we mentioned above, even a small incident of data breaching can tarnish your brand reputation with huge fines.
Do you know nearly 27% of customers will not make any transaction on your site if there is a lack of fraud prevention and data security guarantee?
Remember, even if you are a small store don't think that you are fully protected from data breaches. The small merchants should be PCI compliant. In 43% of the cases, cyber attacks target small businesses. It is easy to target small businesses for hackers as they don't have huge resources as big giants like Walmart, Amazon, or Ebay have. A hacker has to put less effort into a few smaller e-commerce sites than to hack a site like Amazon.
After getting the customer's payment information, the hackers can further use it for credit card fraud, redirecting customers to a fake shopping cart or checkout page, inject malware into your site, and even steal your e-commerce business.
PCI compliance will protect the data of customers in accordance with the latest security standards. The main or probably the only benefit you will get is the trust of customers on your site. They know that if you are following PCI DSS compliance they don't need to worry about the data. This may also lead to more sales as well.
The Cost of PCI Non-Compliance:
There are more than 50 countries that have adopted PCI compliance necessity for online business. You can't bypass this regulation if you accept online payments. If you chose to don't follow the PCI DSS compliance, there will be extreme consequences – from hefty fines to loss of reputation.
Penalties of PCI-DSS Non-Compliance:
The penalties of PCI-DSS non-compliance can extent to thousands of dollars a month. On the basis of the size of the company and the duration of the infringement, you have to face these penalties:
If the company doesn't fix security issues within 1-3 months, it has to pay a penalty of $5,000/month for a small business and for the big businesses it can be even $10,000 per month.

If the time increases to 4-6 months, then it will be charged $25,000 per month for a small business and for the big businesses it is $50,000 per month.

In case, the company hasn't fixed the problem for 7 months, then the charge is $25,000 per month for small businesses and $100,000 per month for enterprise-level businesses.
Apart from these monetary penalties, the company can also be punished with a ban on Credit Cards use, Forensic Investigation, Customer Notification, Liability Claims, Reassessment, Card Reissuing Costs, and much more.
Requirements for the PCI Compliance:
These are the main requirements of PCI Compliance:
Maintain a firewall for the protection of the cardholder data

Don't use default system user and password or other security parameters

Protection of the stored cardholder data

Encryption of the data transmission

Usage of latest antivirus software

Maintenance & monitoring of the system and applications security

Restricted access to cardholder data

Assign unique ID for each person with computer access

Monitor regularly the access to your network resources

Test regularly the security systems and processes

Policy for information security
Why PCI Compliance is required?
PCI compliance makes it harder for hackers to access sensitive card data – both during the transaction and afterwards. These security guidelines help protect card information whenever it is:
Accepted – whether at a POS terminal or in an e-commerce shopping cart.

Transmitted – whether wirelessly, by phone or over the Internet.

Stored – whether digitally or as paper-based files.
How does Adobe Commerce help with PCI compliance?
Adobe is PCI certified as a Level 1 Solution Provider which simplifies the certification process for merchants using Adobe Commerce. The merchants will be still responsible for the certification of the store, but the process will be now easier. Apart from providing a pre-certified infrastructure, you will also get integrate payment gateways which allows you securely transmit credit card data via direct post API methods or with hosted payment forms.
The data from the payment gateways will be kept completely separate from the Adobe Commerce servers and will never be stored in your store at all. Payment gateways such as PayPal, Braintree, Authorize.net are responsible for the entire payment process. The complete data is processed, stored, and transmitted securely through extremely secure networks. These payment gateways simplify PCI compliance as well.
Is Magento Open-Source also PCI Compliant?
Unfortunately, Magento Open-Source doesn't come with the PCI compliant feature. But there are multiple ways to make your Magento Open-Source store PCI compliant:
1. By using 3rd party payment gateway:
In this option, you don't have to be PCI –compliant yourself as you wouldn't be storing credit card information on your server. Earlier a 3rd party payment gateway used to interrupt the checkout experience of customers. But now this problem doesn't exist anymore.
2. Using a SaaS PCI compliant payment application:
You can use for example CRE Secure which is PCI compliant. The customer will be taken to another website (change in URL) but the theme will be consistent with your store.
PCI Compliance is only the beginning:
Compliance laws get updates after a period of time, but fraud strategies sometimes evolve even faster. Additional security tools are available to safeguard your customers' data, including:
1. Point-To-Point Encryption:
This security feature encrypts sensitive card data at the payment terminal before sending that information over public networks. Only the payment processor on the receiving end can decrypt the data and authorize the transaction.
Sensitive card data is replaced with a one-time token that can be used only for that particular transaction. Even if a thief gets their hands on that token, it is worthless.
A hosted payment form is a checkout page that you install on your e-commerce store. It looks like the rest of your e-commerce store, but the payment page is hosted on secure servers by the provider of your payment. Because you are not hosting the page, the customer's sensitive payment data never enters your web server. By using this service, you reduce your PCI scope on all online transactions.
About Author