Looking for the best e-commerce platform for your online business? No wonder why you are baffled between Magento and Prestashop.
As per the SimilarTech research, Prestashop has observed growth in the last few years, mostly in European countries like France, Italy, and Spain. It is not surprising because Prestashop usability and low-cost development are one of its USPs and can convince new online business entrants.
On the other side, Magento or Adobe Commerce is a leading e-commerce platform globally, especially in English-speaking countries and Asian countries. A mid-sized or large business should consider Magento especially if they have a complex catalogue requiring customization.
If you are still confused in finding which would be the right platform for your online store then we are here to help. With more than 10 years of experience in the e-commerce market, Ceymox Technologies gives the best consultation and build online e-commerce stores for their clients.
In this article, we have covered all the aspects of the Adobe Commerce (Magento) vs Prestashop comparison guide including all their features, hosting, security, costing, and other parameters. Let's dive right in…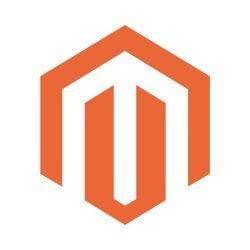 Magento is an open-source e-commerce platform and comes in 3 different editions. The open-source version is a self-hosted edition which you can download free of cost. Adobe Commerce is a self-hosted paid version, and the Adobe Commerce Cloud is pre-installed and hosted on AWS. A few popular that use Magento are Ford, Nestle, and Gap, among others.
Prestashop is also an open-source e-commerce platform based on PHP. It is a self-hosted free-to-download e-commerce platform. It has also launched a new PrestaShop-ready edition, which is pre-installed and hosted on IONOS Cloud. Prestashop is based in France and that's the reason why its majority of clients are from European countries. Some of the popular brands that use Prestashop are Decathlon, Vatican Gift Shop, and Visio Factory.
Adobe Commerce and Prestashop: Comparison Guide
There is a lot to compare between Magento 2 and Prestashop 1.7 in many different parameters. Let's dive into the fundamental aspects that the merchants consider while looking for a platform, like usability, features, extension availability, cost, payment options, SEO, themes, hosting, and others.
Never make the mistake of choosing an e-commerce platform which is of low price. The pricing is never limited to just license, but there are several other costs to consider as well, such as website development, maintenance, and others. These are the approximations of Prestashop and Magento pricing:
Prestashop is self-hosted and open-source, thus its entry cost is zero. You can download its code from its website free of cost, but there are other expenses that you should know about:
Hosting fee: The shared hosting fee is just $4 per month which is reasonable while beginning, but as your business will grow, you have to spend more on hosting which can cost up to $100 per month.

You will get the SSL certificate as a one-time payment of $20-$200.

The cost of Theme and Design will lie between $75-$750 as per the features and functionalities of your store.

The 3

rd

party modules and extensions for an efficient and good-looking store can cost between $50 and $850 as per the complexity of those modules.

The support package starts from $49 for a one-time ticket and goes up to $899 for a full store upgrade.

The development costs for Prestashop range between $10-35/hr in Asia, $60-80/hr in Europe, or $110-120/hr in the US.
The pricing of Magento depends on the edition that you choose i.e. the Magento open source community edition is just like the PrestaShop in terms of costing, i.e. no license fee but you have to pay for hosting, themes, extensions, support, etc. The cost of Magento or Adobe Commerce is $22,000 per year, however, with Adobe Commerce you don't need to spend on any 3rd party extensions. The last one is Adobe Commerce Cloud which costs striking $40,000 per year but is hosted, supported, and has better features for enterprise-level businesses.
Eventually, the total cost of ownership (TCO) for both PrestaShop and Magento can rise if you wish to include more complex or advanced features in your store with better UI & UX. Adobe Commerce is preferable because you don't have to think of finding and buying 3rd party extensions again and again since it comes with all out-of-the-box features. If you don't need these extra features, then Magento CE or PrestaShop can be viable options.
The features offered by an e-commerce platform plays an important role to decide whether it is the right platform for your business or not.
PrestaShop includes a good set of features & functionalities to satisfy the needs of a SME merchant. Here's what a merchant gets right out of the gate:
Creating physical as well as digital products, managing them, and navigation

Configuration of checkout and customizing stores

Compliance with law and tax regulations

Digital marketing tools including coupons, gift wrapping, and e-mail marketing

CRM

Order management and inventory tracking

Business Analytics

Support for 75 languages
You can find the full list of Prestashop 1.7 features here. If you require any other custom functionality, then there are more than 4,000 Prestashop modules available on its marketplace. However, most of these extensions are paid and the cost lies between $50 to $980.
Adobe Commerce (Magento) comes with a more sophisticated set of features that only increase in each edition. Magento Open Source outperforms PrestaShop in terms of basic feature set, including:
Tools for marketing, promotions, and conversions

Site management

Digital marketing tools including special SEO tools

Catalog management

Wishlists, check stock availability, social media share, etc.

Shipping, payments, and checkout

Order management

Customer accounts & service

Analytics and reporting

Mobile Commerce
In Adobe Commerce, and Adobe Commerce Cloud, the features list to even more. Go through this link to get a complete list of features.
Apart from these features, you can find more than 3,500 extensions on the official Magento marketplace.
Note: There is in-built B2B functionality on both Magento and Prestashop for wholesalers and distributors. To use PrestaShop B2B capabilities, enable a B2B mode from the Customer Settings page. You'll be able to create custom pricing for distinct buyer groups, specify the Minimum Order Quantity for selected products, and generate invoices this way. Adobe Commerce B2B will continue to provide increasingly complex features like custom roles and permissions, rapid reordering, and powerful Business Intelligence.
Neil Patel, a world-famous digital marketer concluded that 92% find the visual appeal of the website a prominent factor that influences the purchasing decision of the users. The e-commerce platform should meet this need of the online business and offer a vast theme repository with unlimited customization options.
In PrestaShop, you will get more than 2,000 sleek, attractive templates, which are generally paid, and the price varies between $75 and $740. The themes are mobile-friendly and contain a colour switcher, mega menu, etc. You can also see the demo of the theme before making a purchase.
If you want a B2B theme for your PrestaShop store with restricted access for B2B businesses then you may need the help of developers instead of just relying on the themes which may be difficult to customize.
In Adobe Commerce, you get high flexibility in building your own UI or UX design. After its acquisition by Adobe, Adobe Commerce began to limit its range of pre-built e-commerce themes, forcing merchants to create their own to offer their stores a distinct look and feel. You can still find many on community design websites like TemplateMonster or ThemeForest.
In PrestaShop, you have 3 options for hosting:
Use a 3

rd

party hosting provider and install the site yourself. The software is quite light to get accommodated any type of e-commerce hosting, but you should meet some basic requirements.

You can also partner with the Prestashop recommended hosting provider and get a 1-click installation.

You host it in the cloud like Google Cloud and get a turnkey solution to click & build your store.
The hosting options of Adobe Commerce are also similar. You can get on-premises hosting, 3rd party hosting or on the cloud. Unlike Prestashop, Magento requires a lot of server resources. Thus, choose the hosting with a dedicated server and scalable PHP memory to ensure smooth web performance. If you don't want the 3rd party hosting, then you can develop your store on Magento or Adobe Commerce Cloud and get it hosted on AWS or Microsoft Azure servers.
Adobe Commerce Cloud isn't limited to fancy cloud hosting but has many more advantages.
In e-commerce stores, security is the foremost concern for buyers. Thus, you should also make sure that the chosen platform must offer robust security features.
The security in Prestashop is quite limited. It is PCI compliant, so you will only require an SSL certificate to purchase. But these are the basic security features, to get additional security features you have to install the 3rd party modules which will increase the overall security cost.
On the other hand, Adobe Commerce takes the security concern foremost. The built-in security measures of Adobe are par than even the Prestashop add-ons features. Some of the major security features of Adobe Commerce are:
Every 10-15 days, the core application code is checked by the Magento Product Security Team and then release the updates one as patches.

The hashing algorithms (SHA-256) of Magento which are used in password management are quite strong.

The Magento team has taken strict actions against

XSS attacks

Magento now prevents clickjacking vulnerabilities and generates encryption keys automatically.
Obviously, the security will be higher in the higher editions of Magento i.e. Adobe Commerce and Adobe Commerce Cloud. Still, if you are not satisfied with the security then you can also use the 3rd party extensions.
Performance and Scalability:
Generally, the server or the hosting is majorly responsible for the performance of the websites based on open-source platforms. A shared server is not able to provide good performance when the traffic on the site increases. Thus, we will be comparing both PrestaShop and Magento assuming they both are hosted on dedicated cloud servers.
PrestaShop gives a quite decent performance as it is lightweight and doesn't slow down the website. However, you will notice a decrease in the store performance when it will cross a particular threshold of the SKUs. In a scenario, after exceeding the 1000 products, there was a delay of 5 to 10 seconds in the load time.
Adobe Commerce is popular for its tremendous performance and scalability potential. There are rumours that its heavy CMS can slow down the website but it can never be true unless the development or hosting is not optimized. The layered architecture of Magento lets you scale up and down the store easily. You can easily integrate any 3rd party application and handle more than 2,500 orders per hour.
There is no win or loss in the performance comparison of these platforms, the performance only depends on the store size and SKUs. PrestaShop can give good performance for small stores, while Magento will be a good option for stores considering huge SKUs in number or looking for scalability.
Availability of preferred mode of payment is an important consideration for the users to make a purchase, and your chosen e-commerce platform should provide multiple payment methods.
There is more than 250 payment gateway available in the PrestaShop. The platform is designed to meet the demands of all merchants in all European nations. Card or wallet payments, bank transfers, recurring payments, invoicing, and more payment methods are available. Payment gateways like PayPal, Amazon Pay, Stripe, Apple Pay, Authorize.net, and others can be installed from the official PrestaShop add-on marketplace.
Magento is slightly lagging here. It offers only 3 payment gateways by default which are Authorize.net, Stripe, and Braintree and allows for offline payments like COD, Bank Transfers, etc. You can add more payment options through the 3rd party extensions.
More than 85% of buyers search for the product online before making a purchase from an online store. SEO plays an important role to get organic traffic to your store.
In SEO, Adobe Commerce is far better than PrestaShop as it offers highly robust SEO and digital marketing features out-of-the-box. It gives options for optimizing URLs, set redirects, configuring robots.txt protocols, and XML sitemaps. In the open-source edition, you can set up promotions, create private sales, and launch basic marketing campaigns. In Adobe Commerce, you can get more sophisticated features like customer segmentation, targeting, analytics, and reporting.
In PrestaShop, there isn't a huge range of SEO features and you have to install the modules for creating XML sitemap or add Google tools.
Since open-source platforms are developer-focused, it can be difficult to find world-class user assistance among its benefits. In this topic, let us compare PrestaShop with Magento.
In PrestaShop, you mostly rely on yourself. Although the community is huge with more than 1,292, 000 developers they aren't always eager to resolve your query on the forum. During the website setup and development, you will get the official DevOps documentation.  Technically, you have to pay an extra fee to get PrestaShop support. But its support team is not that much reliable.
The support offered by Magento depends on the edition you choose. The support offered in Magento open source is almost similar to PrestaShop support. You will get guides, devdocs, but the helpdesk ticket is free of charge. In Adobe Commerce you will get 24 x 7 support for which you don't have to pay extra. Also, there are many development agencies like Ceymox Technologies that provide end-to-end support for all issues.
In ease of use parameter, we consider how fast a merchant can build an online store and easy would it be to manage daily operations. Both PrestaShop and Magento offer a complicated setup but the store administration is quite easy.
There is an official guide provided by PrestaShop for the installation. You just have to download the core code of PrestaShop, create a database, upload it on the server, and then install it. After the setup is complete, you can install the modules as per your requirement. If you are not tech-savvy and find installation difficult, you must include the PrestaShop development services in your budget.  The only thing which you will find better in PrestaShop than Magento is its 1-click installation option.
The admin panel of PrestaShop is quite intuitive and you will get all the information on its dashboard. The admin is supportable on any device be it mobile or tablet, thus you can manage your store anytime and from anywhere.
Magento offers only manual store setup. Firstly, you have to configure the hosting, then download the Magento code and install it. Even if you are tech-savvy, it would be wise to hire a Magento development agency that can develop a fully-functional store for your business. An Admin panel that is more comprehensive than PrestaShop's makes up for the entire complicated setup. A merchant will be able to set up several storefronts, add SEO metadata, and more in addition to adding products and tracking basic customer information.
Finally! Which is a better platform for your online business?
In the whole comparison process, we must have realized that both platforms have different merchant profiles to serve.
PrestaShop can be a good solution for small-to-medium online businesses that wants an easy-to-use, low-pricing, and customizable platform. It is a favourite for European brands as it is multilingual and gives multicurrency features. If you don't want to grow your catalogue or scale up in the near future and maintain low costs, go with PrestaShop.
For big companies looking for consistency and good performance at peak times, Adobe Commerce should be a great choice. By a wide margin, it outperforms PrestaShop in terms of security, scalability, native features, and third-party integrations. Choose Magento if you have a lot of SKUs to manage, marketing campaigns to perform, and commerce procedures to automate.
About Author