Gift Cards have become a highly powerful marketing tool and can improve sales, conversion rates, and build customer loyalty. It is quite a pleasant commodity that customers like to purchase and receive. Whenever a customer purchases a gift card, they get a feeling of saving time, fuel, and effort for sending a gift to someone. And the e-commerce store which sells get cash upfront without selling anything.
In today's time, gift cards have also become digital which can be redeemed on the respective store while making a purchase from the store or online. Modern gift cards come with flexible or custom amounts, delivery options such as through e-mail or via post in print, balance tracking facilities, and much more.
In this article, we will be going through every reason why you must use Gift Cards in your Magento store.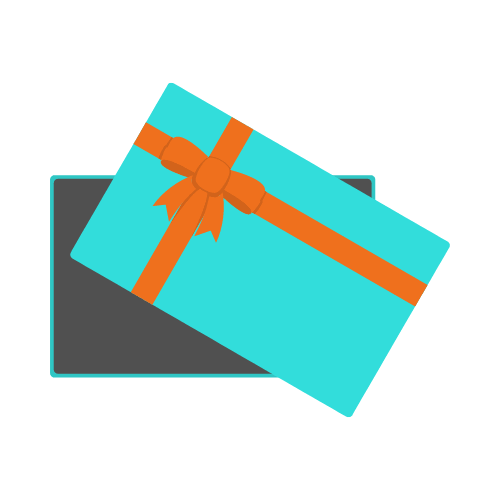 Gift cards are being used for a couple of decades by many brands. Almost every major you can imagine sell gift cards from Amazon to eBay, Nike to Zara. In the online shopping realm, gift cards are not having that presence as they should have, considering their immense benefits. They will not just improve the customer experience, but you will also stay ahead of your competitors who aren't using this incredible functionality.
Important Gift Card Stats that you must know:
Let's know a few important stats related to gift cards. These stats can also motivate you to implement gift card functionality.
In the holiday season, gift cards are the most required holiday gift. 60% of the surveyed customers told that they will prefer to receive a gift card over any other gift.

The average value of the gift was around $40-$50

90% of the recipients use the gift card within 60 days from the point they received it.

74% of the surveyed customers said that they regularly purchase gift cards from small businesses.

Most of the gift cards are purchased on occasions such as birthdays or festivals.
Room of features that the gift card key open:
In your Magento store, there is a hidden room of opportunities and features that you can open by the key of gift card functionality. Here is what you will get in that room:
· Send gift cards to your kith and kin either physically or through e-mail:
When the recipient receives & activates the gift card, they will get a code that they have to use at the time of checkout. The amount can be either used completely or partially at several transactions.
· Use gift cards for physical, virtual products in combination:
Magento admin sells the gift cards directly, thus you can easily manage their usage, balance, and other important data.
· Send custom gift cards:
You can motivate the customers to create custom or personalized gift cards by including messages for the receiver. They can also schedule gift cards.
· Gift card value can be fixed or custom:
The customers will be able to set the value, design the gift card, set the data, including messages, and even insert headlines. This flexibility adds to the streamlined and simple purchase and checkout process.
Benefits of Selling Gift Cards on Your Store:
There are several benefits that can help in leading the industry if you start selling gift cards in your store. Let's take a look at just a few of the benefits:
1. It enhances cash flow with instant profit:
If you sell a gift card, you get the amount from the customer immediately. It can really help in the cash flow, especially in the festive season. Suppose you sell outdoor gear, then the gift cards will help you to bring more income in the slower winter season. The customers can purchase the gift cards, and give them to their loved ones. The recipients will use them whenever they want, but you get the cash right away.
2. Mostly gift card users overspend their cards, which leads to higher profits:
When you get a gift card from your kith or kin, do you think of utilizing it properly or do you just overspend by maxing out its value, and pay the remaining amount yourself? If you are like 59% of customers, then you will choose the latter option. Most people tend to use the gift card value to the fullest and even spend their own money on the store.
Thus, it leads to higher revenue and profitability for the e-commerce
3. You can reach new customers through gift cards:
Mouth publicity is the best way of marketing, and gift cards can be highly utilized for this. Customers who do regular shopping from your store, will purchase gift cards from your store and send them to their loved ones. Those persons will also come to know about your store and can become regular patrons.
4. Leverage holidays and festive seasons:
If you want to increase sales during the festive season or in the holidays, then gift cards are a great option, especially if you are selling customized seasonal gift cards for every occasion.
Magento Core Features for Gift Card functionality:
These are the core features that you will get with the Magento for gift card functionality:
Customers can create physical, virtual, or combination of the gift cards

Flexible backend settings

Adjust delivery dates and expiry dates

Personalized design

Magento API Support

One-step checkout

Track the performance of each card

Import and export of card codes

Manual code creation

Gift card pools

Extensive documentation and support

Custom e-mail templates
Using a gift card in your Magento store will not only be a great addition but also it is very easy to use, as it can integrate with the platform's environment and will follow like the rest of the features & functionalities.
At Ceymox Technologies, the best Magento development company in India, we are having expertise in implementing new features and functionalities, upgrading your Magento store version, security & maintenance, etc. We can also develop a captivating and interacting Magento store from scratch. Let us know your requirements.
About Author