"Metaverse e-commerce" refers to the buying and selling of goods and services within virtual worlds or virtual reality environments. It involves the use of advanced technologies such as virtual reality, augmented reality, and blockchain to create immersive and interactive shopping experiences for users. This type of e-commerce allows consumers to explore and shop in virtual stores, try on virtual clothing, and even interact with virtual sales representatives, all while in the comfort of their own home. It also enables businesses to reach new audiences and expand their customer base by entering the metaverse.
The metaverse is on its way to revolutionising how customers behave with brands and how brands do business. In the last few years, we have seen a huge penetration by big and small companies into the digital ecosystem. Some of the popular brands are Nike, Hulu, Walmart, Verizon, and many others.
But with the advent of the Metaverse and its rising popularity has made the companies' board of directors discuss strategies for it, and how they can leverage this technology to stay ahead in the thriving competitive market. That's why it is the right time to understand what metaverse is, how it may be crucial for businesses, and how it can elevate e-commerce. In this article, we will go through different aspects of the Metaverse including:
What Metaverse truly is?

Key facets of Metaverse

Why it is the right time to get into the Metaverse?

Why use Metaverse for marketing?

How to use Metaverse in marketing?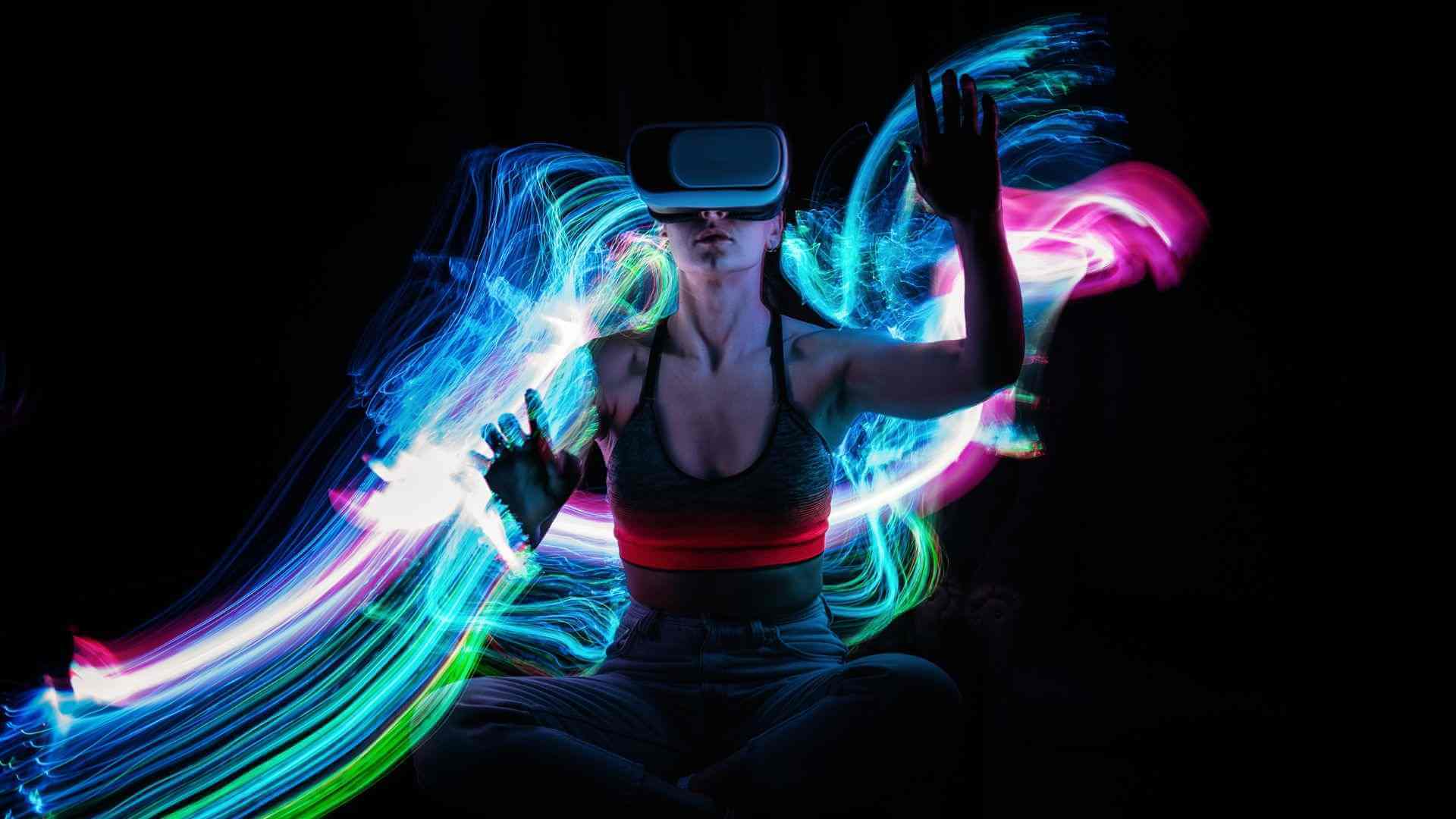 Ever since Facebook announced its rebranding to Meta implying the locus of its technology delving into the metaverse, everyone is discussing what the metaverse is. Is it just a new sci-fi term or an umbrella term combining both augmented and virtual realities?
In easy words, a metaverse is a 3-D space where users from anywhere across the world can interact using computer-generated objects or avatars. It is a virtual world which can be used for multiple purposes including but not limited to social networking, online gaming, education, and several others. It is not device-dependent, nor owned by a single supplier but an independent virtual space run by digital currencies. To enter this world, a user will require specialized headsets and smart glasses. Augmented reality enhances real-world perception while virtual reality uses computer-generated input to immerse users in the virtual land.
With its continued expansion, it can serve as an alternative world for people to exist in. The metaverse allows people to do the activities that they do offline but can also do digital shopping, attend concerts, travel across the world, and meet other people living thousands of miles away.
The transition to metaverse technology is going to take a lot of time. As per Meta's founder Mark Zuckerberg, it can take up to 10 years. It ostensibly seems a long period, but the hype makes its future closer than we assume.
Main Characteristics of the Metaverse:
There are 6 major characteristics of the metaverse that we should know about:
1. Highly Social & Interactive:
Just like Facebook, Metaverse is also a social platform which will allow users to interact with each other. Every person in the metaverse can use an avatar as his identity. These avatars can carry out any activity with each other or just casually hang out. The users can also experience manifestations of artificial intelligence, virtual agents, and bots.
2. Made using user-generated content:
The heart and soul of the metaverse will be its content and user experience. The users can create their own personalized content or can improve the existing content which will motivate them to invest themselves in the metaverse as much as possible.
The users would be able to access the metaverse through multiple forms of hardware. Thus, entering and immersing in this ecosystem will never be a problem. People will only require to have virtual reality headsets and mobile devices i.e. smartphones or tablets to interact with the metaverse.
4. Acting bridge between real and digital worlds:
Metaverse will act as a bridge by which people from the real world can seamlessly enter into the digital world and bring elements from one to another. For e.g. you can fly a drone in the real world while operating it in the meta world.
5. Presence of vibrant economies:
There are fully functional economies on the metaverse that run on cryptocurrencies and non-fungible tokens. Thus, you can easily buy, sell, and invest in things on the virtual world as well.
The users can visit meta whenever, wherever. It is transformable by adding new objects or constructing new buildings. The users don't have to worry about these chances being gone—they will definitely see it the next time you visit the place.
Why it is the right time to get into Metaverse?
In today's time, we heard almost everyday celebrity, organization, or entrepreneur announcing his/her intention to create a presence in the metaverse. Some of such can be only for publicity but some actually know the potential of Metaverse and how new trends can make it a mediocre reality sooner.
The proliferation of new technologies is allowing the possibilities of the metaverse in the first place. Currently, using augmented reality and virtual reality headsets is not such a huge deal that amazes us, as they are now readily available and getting cheaper & powerful over time. This is improving the overall user experience.
For online transactions, we have witnessed the rise of new technologies such as blockchain, and NFTs (Non-fungible tokens), which creators can use to monetize their activities via tokens. These tokens let the users in on how the platform is being governed. Thus, there are a lot of economic opportunities in the metaverse on which digital instruments wouldn't be limited to a particular brand or gaming platform.
Such immersive virtual experiences are critical for the users to get socialized as well. The users can find or create communities on the basis of their social values. It is clearly evident that such huge interests in the metaverse are because of the combination of technological, economical, and social drivers.
Why use Metaverse for marketing?
In the last decade, we have witnessed different types and sudden changes in customer behaviour due to the rise of e-commerce and other digital technologies. The recent COVID-19 pandemic also acted as a catalyst to bring these changes faster. There is also a drastic increase in the online presence of people as they can now work online, buy things, study, attend meetings, and host events. That's why metaverse can be a huge opportunity to leverage for brands while reaching out to newer target audiences, advantaging this revenue source, and increasing customer experience. Some of the top benefits of a metaverse in marketing are:
1. Showcase and sell your products:
Brands have already started using augmented reality to showcase their offerings to customers so that customers can find how the item will look or work in reality. AR allows people to try glasses on their faces (Lenskart), understand how furniture will look in their drawing room (IKEA), or how the makeup will look on their faces (Loreal).
Another good example is footwear. In online shopping, customers want to see if the pair of shoes will look good on them or not. Through AR, customers can't just try them but can see how will they look while walking by those shoes.
This tech gives customers a firsthand experience of the products and increases their confidence to make a successful purchase.
2. Easy transactions with e-wallets and cryptocurrency:
Making payments through digital money has become ubiquitous nowadays. Digital payments have made it easier for both buyers and sellers to facilitate transactions. Cryptocurrency, on the other hand, is still a buzzword that is on the rise. Cryptocurrency allows making payments without using the real-world banking system. Another benefit is transparency i.e. proof of purchases in the virtual world.
3. Engage your audience in a new way:
The audience which is using metaverse is looking for opportunities to get engaged by brands or services. Thus, it makes it easier for businesses to get their attention and engage them with your offerings. You can lure people while utilizing virtual goods, branded gaming adventures, and AR/VR showrooms.
4. Innovative advertising:
Advertising can't stop innovating as the audience always has some story in ads. Storytelling improves brand identity and awareness. The metaverse gives you a plethora of opportunities for storytelling. Using VR and other technology forms, you can fully immerse your target audience and make them feel like active participants while watching your story.
5. Leverage virtual events:
As people are aware that they can do things online i.e. even attend events, therefore you can also organize events on a similar line to expand your audience. The events can be virtual concerts with a full VR experience. It will also provide networking and participation opportunities for your audience.
How to use Metaverse in marketing?
After understanding the concept and benefits of a metaverse in marketing, let's know how we can use it in place of traditional marketing methods. Here are some ways to use metaverse in marketing:
1. Create digital avatars:
The users can create their unique virtual identities known as " avatars" in the metaverse. They are highly lovable as they are easy to customize. You can take the example of some big brands who are selling their virtual goods to these avatars. For e.g., Gucci sold a $4,000 digital bag on Roblox.
2. Make non-intrusive digital advertisements:
Every online user now understands the intrusive nature of ads and finds the really frustrating. Thus, it is required to use and immerse yourself in the metaverse and engage with your target audience without disrupting their experience.
In-game advertising is one of the best ways to do this. For e.g. brands such as Coca-Cola and Samsung used virtual billboards within video games like Football Manager and Hyper Scape.
The main thing is advertising on the right video game which should align with your brand and has a wide reach. For instance, if you want to target casual gamers, mobile games would be a good option, while if your target audience is hard-core gamers then you must work on PC or console games.
3. Bring new immersive experiences:
Immersive experiences can boost engagement in many different ways. It can lead to increased brand loyalty with more referrals, especially when the users post about your offerings, service or overall experience.
Currently, the metaverse is in its nascent stage. There is no all-encompassing definition that people can depend on just yet. The important thing is to understand there isn't a single virtual world.
Creating multi-immersive layers in the web will allow users to enjoy more natural and authentic experiences. Metaverse promises even more than that. It can give users accessibility from the comfort of homes.
About Author