You might not be aware that Magento 2 offers a wide range of customizing options. You may reach out to consumers personally, enhancing conversion rates. While Magento 2 has some powerful built-in personalization features that will be significantly improved in the next years, there is also a slew of third-party solutions that significantly increase the platform's default capabilities. In this article, we'll look at what Magento 2 personalization options are already available, but first, let's describe the e-commerce trend.
The reasoning would seem to be:
You most likely don't even have enough traffic to make it worthwhile.

If, on the other hand, you're getting constant traffic (and your conversions aren't excellent), you should embrace personalization.
However, incorporating personalization into your website appears to be a difficult undertaking. Where should you collect the information? How can you program your website to propose the best product to each visitor?
The consumer can fix all of these trouble with a modifying tool in one location. Frequently, without the requirement for professional web developers.
That is what this tutorial will explain.
Personalization software enables organizations (such as online retailers) to personalize a marketing message to a specific target audience—for example, website text, product recommendations, pop-ups, emails, and so on.
It collects client data and learns which material produces the best results using AI and machine learning techniques, making the entire process completely automated.
Personalization tools are used by e-commerce businesses to:
Make appropriate product recommendations that are likely to pique a customer's interest.

Customers may be retargeted through a variety of marketing channels, including email, advertisements, and SMS (omnichannel marketing)

Create distinct campaigns for each segment of their audience.
If one of your goals for this quarter is to grow your business. Then, using the appropriate tools, you must tailor your marketing.
What to Look for in a Personalization Tool?
As a starting point, these are some of the important characteristics you should look for in an eCommerce personalization tool.
Flexible customizing options allow you to create practically any type of campaign.

A dependable customer success team with whom you can collaborate to get the most out of the product without paying expertise.

Multiple channels are supported. Especially those that generate the greatest money for you.

A cutting-edge AI engine that provides precise customization.
As a reference, these are some of the important elements you should look for in an eCommerce customizing tool.
With flexible customizing possibilities, you can create practically any type of campaign.
A dependable customer success team with whom you can collaborate to get the most out of the product without having to hire specialists.
Supports numerous channels. Particularly those that generate the greatest money for you.
Keep in mind- The finest customization tool is the one that is right for your company. A platform that enables omnichannel marketing, for example, will only be useful if you are already investing in numerous channels and your company has a strong presence on them—it will be useless to a smaller firm that focuses on one or two mediums.
8 Best Online Store Personalization Tools
To sample the product, most personalization solutions for merchants need you to arrange a demo or schedule a call (no pricing page).
So, to be honest, the greatest individuals to question their items' quality are their consumers.
That's why I combed through all of the software review sites and communities to find out what consumers thought about the best-reviewed e-commerce customization solutions.
Rather than spending hours investigating G2, Capterra, and Reddit, you may use this list to locate the tools that are most suited to your needs.
Let's take a closer look at them now.:

With exact customization, Nosto was created to improve your business buying experience. It enables you to customize the pop-ups, product categories, website content, and suggestions.
Following your request for a demo, the onboarding team will assist you in integrating the platform into your organization. 
Through email marketing, smartphone applications, and in-store personalization, Nosto allows you to construct omnichannel campaigns. As a result, you can give a consistent experience across numerous platforms, which is especially important if your company is local or has an app.
Main Characteristics Product suggestions that are correct.
It's a versatile tool for tailoring online buying experiences and raising conversion rates (increasing sales and retention). It provides a wide range of customization options for a variety of applications.

With its patented machine-learning algorithm, it provides a comprehensive arsenal for personalizing your website and ensuring an effective purchasing experience (optimizing your average order value).

Email, smartphone applications, and in-store personalization are all supported by omnichannel marketing.
It needs assistance to set up.

Technical expertise is required to make the greatest use of the product.

Language and currency cannot be customized for foreign brands.
Nosto may be a good choice for fast-growing e-commerce firms that are establishing an omnichannel presence (both local and digital).
It will not only help you optimize your website, but it will also help you tailor your campaigns on your mobile app and improve your in-store customer experience.

For smaller companies who wish to start using personalization, Clerk.io is a great personalization tool. You may combine your email marketing, personalize product suggestions, and use a behaviour-based search engine.
It offers a low barrier to entry since, for new businesses, using the platform's segmented audience, searches, and suggestions is free until a certain threshold is reached.
With the most widely used e-commerce systems integrated, they offer a proprietary AI engine called ClerkCore that is designed specifically for e-commerce and guarantees the best accurate prediction rates.
An algorithmic search engine.

Product suggestions that are specific to you.

Email marketing automation with effective hyper-targeting.

Segmenting an advanced audience.

A unique AI platform for effective data management and precise customization.

Compatible with: Shopify

Magento

Big Business

Shopware

WooCommerce

PrestaShop

DanDomain 

Lightspeed

Smartweb 

Shop-O-Rama
Advanced A/B testing is made easier by the AI. excellent for improving conversion rates (CRO).

assists you in creating a strong internal search that makes it simple for users to discover the appropriate product (increasing sales and engagement).

provides the proper customers with profitable product suggestions.

For those who need to learn how to utilize the product, there is excellent customer assistance.

Email personalization and automation for highly targeted marketing.

Analytics in real-time to monitor your performance.

Smaller companies may begin with website personalization thanks to the flexible cost structure.
It takes some effort to learn how to utilize the platform effectively because the UI isn't very beginner-friendly.

Only search, recommendations, email, and segmentation are available for personalization. in comparison to other omnichannel-capable solutions.

Only credit cards are accepted for payment, which might be troublesome for some businesses.
For smaller e-commerce enterprises with less expertise and a tighter budget, Clerk.io is a great choice. If you have a large catalogue and experience conversion rate issues, it will help you get the appropriate product in front of the right buyers. 

Along with helping D2C firms communicate with their consumers via nine marketing channels, such as app alerts, SMS, email, WhatsApp, and more, WebEngage also lets you personalize your website. Your complete client lifecycle can be mapped using its data platform, which also lets you integrate and segment your audience. This provides you with incredibly precise insights that will enable you to make data-driven decisions.
You must request a demo in order to explore the vast array of capabilities offered by WebEngage, and their staff will then speak with you to determine how the product might benefit you.
Local web customization.

segmenting customers (including live, static, RFM).

A platform for client data.

Campaign orchestration, which charts the customer lifetime and enables you to design customized campaigns, is a component of omnichannel marketing (app alerts, emails, SMS, Whatsapp, and remarketing).

Significant performance analytics (product, revenue, live, funnels, cohorts, and more)
Tools that are complete to assist customized omnichannel initiatives to increase brand recognition (on-site, advanced segmentation, app personalization).

Shows the whole client journey on a map.

The ability to re target past visitors

Intuitive and user-friendly user interface.

Proactive and prompt client service.
Due to the software's enormous size. The site sometimes takes a long time to load, especially when establishing segments and using dashboards.

For more in-depth examination, analytics only provide limited access to user-level data. making it difficult to, for instance, connect sales or conversions to specific user groups or segments

Lack of instructional materials to teach users how to operate the product without consulting the support staff
The top users of WebEngage are enterprise-level, well-funded D2C organizations aiming to boost their performance through omnichannel marketing.
This is because your company has to have spent a lot of money on many channels to make the WebEngage capabilities worthwhile. Therefore, if you have a little marketing budget or a new firm, it's usually not the ideal choice.

MoEngage describes itself as a platform for consumer engagement. Their objective is to use technology to increase your sales, keep customers, and expand your business.
In addition to customizing your website. The software enables you to map out your customers' journeys, precisely segment your audience, and use "geofencing" to send targeted communications to clients who are close to your location.
Email, SMS, smartphone alerts, app messaging, cards, and even your Facebook Ads audiences may be imported into MoEngage for retargeting purposes.
Requesting a free demo will allow you to use the software before contacting MoEngage's staff to upgrade your subscription. Basic usage of the platform is simple, and you can always consult their knowledge base or support staff to learn how to use the most sophisticated features.
Product suggestions that are specific to you.

Personalization of websites (pop-ups, notifications, banners).

Personalization for local companies depending on location. sending alerts when consumers arrive and depart the specified radius.

Sophisticated segmentation (affinity, RFM, and custom).

Supports a variety of marketing channels, including online push, in-app messaging, email campaigns, cards, SMS, and mobile push.
You may see your customers' experiences and develop individualized, fully automated multichannel marketing.

Has a unique artificial intelligence (AI) called Sherpa that intelligently personalizes and converts rate-optimizes your website.

Allows nearby prospective consumers of local companies to get customized messaging.

Excellent analytics that enables you to comprehend each stage of your conversion funnel as well as the actions and paths taken by your customers. Including open analytics and source analytics (web traffic, marketing, and customer data) (integration with business analytics tools).

API integrations that are efficient and varied.
Need vendor tools, business intelligence, and third-party connectors with CRMs to be successfully utilized. Adding complexity to the onboarding process.

It saves data on public clouds provided by other parties, which may cause security problems.

Due to the bigger amount of data, loading dashboard analytics and large segmentations become sluggish.
For well-known businesses or regional merchants looking to expand their reach through omnichannel marketing and digital transformation, MoEngage is a wonderful option.
However, their simpler strategy might be effective for smaller teams attempting to grow their organization. It provides potent features including critical website customization, multi-channel support, and behavioural segmentation.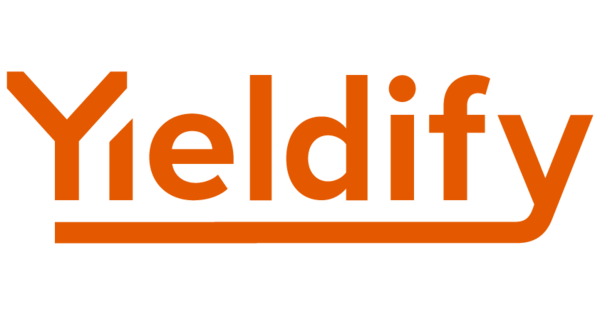 With an all-in-one platform that satisfies all of your demands, Yieldify aims to simplify digital personalization for you. It uses its AI/ML engine to track your performance, assist you with data-driven customization, and provide you with actionable insights.
Yieldify offers a wide range of tools for customization, including A/B/n testing and email remarketing capabilities, to enhance the buying experience.
According to a confirmed G2 user, "there's almost too much amazing stuff I want to incorporate on the platform – it's hard to keep up sometimes."
You must ask for a trial of the product from the sales team to check it out, and they will assist you with onboarding.
You must ask for a trial of the product from the sales team to check it out, and they will assist you with onboarding. When you pay for a subscription, you may even work together with their staff to utilize all of Yieldify's capabilities.
A wide range of personalization options for many channels, including lead generation, email marketing, social proof, device-optimized communications, promotions, and source messaging.

Strong audience segmentation and tagging strategy.

Site mapping enables more sophisticated tracking and customization.

A/B/n control testing entails evaluating more than two distinct campaign versions.

Make data-driven decisions with the use of proprietary AI and machine learning technologies.

Integrates with CRMs, analytics, email providers, SMS marketing tools, and other e-commerce systems.
To improve your conversion rates, sales, and total income, a wide variety of personalization tools and channels are available.

Simple to learn and utilize. even for teams in marketing and design who lack technical expertise.

Analytics are reliable and simple to comprehend.

Thanks to its useful templates, it makes it simple to swiftly implement new concepts into a running campaign.

Timely and knowledgeable client service.

Integration that is seamless with practically any tool.
When working on more complicated projects, the campaign builder may become slower.

If you wish to develop more imaginative campaigns, the alternatives for tailored content may be too constrained for you.

Compared to their rivals, the segmentation may be more restricted.

Since Yieldify's staff is based in the UK, their time zone may be too different for you if you live in the United States.
All sizes of online shops and enterprises may use Yieldify to grow their operations through automation and customization.
Given that it only permits email and on-site customization. For corporate companies that must control several channels to succeed, Yieldify is probably not the ideal choice.

To assist you to customise your marketing, Bluecore is a multi-channel platform that incorporates client data.
Website, email, and advertisements are the three channels it supports.
It is designed for merchants who want to begin becoming omnichannel and provide each of their consumers with a customized purchasing experience. To contact them, use remarketing Facebook advertising, hyper-targeted emails, and suggestions for related products.
Bluecore incorporates all of your customers' data into their platform for segmenting and customizing, resulting in more unified marketing.
Website bouncers, cart abandonment, birthday presents, and other targeted email campaigns are available.

Optimizes multi-channel marketing by integrating all client data.

A platform that is entirely automated for email marketing that is more profitable.

Synchronizes your audience across several channels, including your website, SMS, Facebook advertisements, direct mail, and offline.

Personalization across several channels, including sponsored advertisements, emails, SMS, and websites.
It includes a unique AI that aids in understanding your audience and effective communication.

Provides tailored retargeting programs for your sponsored advertisements. Increasing your Facebook Ads ROAS.

Prompt and friendly client service.

combines offline data for neighbourhood merchants.

Analytics and data visualization that is quite thorough.

Excellent for automating email marketing.
Setting up a campaign or seeing your opt-ins may require too many steps.

If you're not a technical professional, there is a somewhat high learning curve.

Some folks may find the UI challenging to grasp.

With a lot of effort, loading times might get lengthy.

You'll find yourself phoning support for assistance because integrations involve some technical work.
Retailers who wish to use omnichannel marketing, for instance, to add offline consumers to their email list to boost customer engagement and lifetime value.
The platform's support for websites, emails, and advertisements makes it simpler for you to build a reliable sales funnel that will help you expand your business by increasing brand recognition, traffic, and revenues.

In comparison to its competitors, Segmentify takes a more simple approach. So, rather than supporting 10 various channels and integrations, it concentrates just on personalizing four features:
Product suggestions.

Internal investigation.

Notifications through push.

Email promotion.
Even while it may not appear to be much in comparison to other omnichannel goods, their behavioural targeting AI and real-time analytics ensure that personalization is as accurate as possible (even if the consumer has never visited your website before).
Product suggestions tailored to you.

Customized search.

Push alerts that are hyper-targeted.

Behavioural profiling AI created via machine learning.

Intelligent segmentation.

Analytics in real-time.
There is a wide range of possibilities for customizing widgets and website content.

The UI/UX of Segmentify is simple to use and comprehend.

You can modify the algorithm to accomplish whatever you desire.

Customer service and the success team are both quick and responsive.

When compared to employing staff or utilizing more complicated tools, setting up tailored content or widgets takes absolutely no time.

Despite the fact that there are no API connectors. By copying and pasting one line of code, you can link your e-commerce platform with Segmentify.
There are no API integrations.

Personalization of websites and automated emails are the only options. As a result, no omnichannel assistance.

To fully utilize Segmentify's functionality, you may require the services of a graphic designer or a CSS expert.

"The reporting option should be simpler," argues a G2 user. As a result, some people may find reports overly difficult.
Segmentify is ideal for online retail organizations that wish to maximize traffic through website personalization by concentrating on fewer channels. As a result, corporate companies investing in multichannel marketing may be underwhelmed.

Syte.ai bills itself as a platform for product discovery. It's driven by visual AI, which recognizes things inside an image, breaks them down, and proposes comparable goods from your inventory to guarantee customers find what they're searching for.
Their "visual product discovery suite" enables you to put camera search on your website, as well as suggestion carousels and a "discovery button" that allows customers to browse more comparable items.
Furthermore, Syte.ai provides hyper-personalization based on real-time behavioural data, as well as a "searchandising suite" for more complex searches.
Before you may utilize the product, you must first schedule a demo (depending on your plan). And your company must generate at least 100,000 monthly sessions.
A visual AI system that recognizes things in photos and recommends comparable products from your inventory to improve your customers' shopping experience. Camera search, suggestion carousels, and discovery buttons are all possible.

Website content that is hyper-personalized based on behavioural data and visual AI. Product suggestions, tailored browsing, and a customization API for integrating across channels are all supported.

Its search engine package uses natural language processing (NLP) to decipher buyers' intent and deliver relevant results. Deep product labelling, improved site search, and smart product descriptions are all possible.
Its visual AI enables you to build a smart search engine that allows prospects to browse photographs and propose goods based on their appearance.

It enhances the visual experience. It allows visitors to shop for several things using images by, for example, displaying a picture with many products and allowing consumers to click on those products to purchase (boosting AOV in the process).

Dependable customer service.

The program is straightforward to use.
Dashboards and statistics are underwhelming.

It is necessary to have some technical expertise to link the program with your e-commerce platform.

If you're not in a visually-heavy market like apparel, home décor, or beauty, it's not the proper fit for your company.
Syte.ai is ideal for fast-growing e-commerce firms in visual sectors (such as fashion, cuisine, or jewellery) who want to boost conversions and engagement with visually-driven product discovery.
However, it is unlikely to be the ideal solution for firms attempting to go omnichannel or in less visual sectors (like IT, books, or music).
As you can see, if you use the Commerce version of Magento 2, personalization mechanisms are enabled by default. If you are an Open Source merchant, you can use one of the numerous dependable alternatives with varying prices and functionalities. While some services only provide personalized product recommendations, others provide a full range of personalization tools such as emails, pop-ups, searches, and many more. Also, while some platforms may be focused solely on your e-commerce website, you can easily find omnichannel platform-agnostic behemoths. At Ceymox Technologies, the best Magento development company, we are having expertise in developing highly personalized e-commerce stores from scratch. Let us know your requirements.
About Author