Magento has become one of the most popular CMS for developing an e-commerce store. It has been dominating the e-commerce industry for more than 5 years and the things seem to be the same in 2021 as well. It helps the online merchants to deliver a very streamlined customer experience and build a very efficient and secure e-commerce store. You just require a Magento development company to create a captivating Magento store and will take your business online.
Although the presence on the web has been a great deal for the online merchants in this competitive world, those who are taking space on the customers' mobile are real champions. But making a presence on mobile is a highly competitive and money-needing task. Creating a mobile application takes time, effort, and a lot of money. However, there is another side to this. You can go with a PWA solution. PWAs are mobile sites that are developed by using modern JavaScript frameworks so that they can work like a native app. The mobile users can add them on the mobile screen with an icon. Like the native mobile apps, PWAs offer a full-screen experience for engaging users. However, in the end, they are a website when opened. Using Service Workers, PWAs comes with more benefits than native mobile apps.
With the success of the Magento in the market, the Magento Community also released its Magento PWA Studio project. Thus, it has become easier for the Magento developers to create Magento PWA which are highly compatible with mobile devices. When you take a decision to transform the web experience on mobile devices, it is important that you choose the most suitable PWA development agency like us for your online Magento store. In this article, we will be mentioning the best PWA solutions for your Magento store. Let's begin…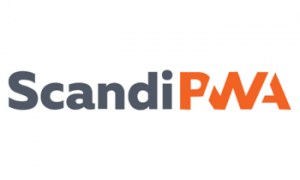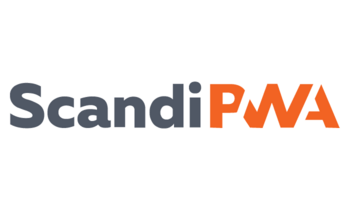 ScandiPWA is the first open-source PWA theme for Magento. Unlike many other solutions, it is not a storefront. There is not a middle layer in ScandiPWA which can slow down its speed or performance, cause bugs, or need more resources. This is a PWA theme which can be installed for any Magento 2.3 version or newer. It is a Magento first solution which allows you to use the same backend with which your developers are already familiar.
Ludicrously fast page load

Boost of mobile conversions

Priority in organic search

Offline mode

Push notifications

Look & feel of a native mobile app

Ability to deploy it on the App Store or Google Play Store
Are you looking for an all-in-one PWA solution, then you must try the Vue Storefront PWA solution. Its front-end library is Vue.js. Magento websites are developed using Node.js and GraphQL as a server-API, Elasticsearch as a database and ensures full PWA and off-line support.
Can work on many different devices

Offline orders support

Push notifications

Require less data to work

SEO friendly

Users don't need to download
This is one of the best solutions for developing a PWA for your Magento store. You can develop both desktop & mobile versions as it is Magento PWA Studio based. You can reduce the loading time of your website 3 times using this. It will also increase customer retention and comes with many exciting features.
Desktop Supported PWA Theme (Custom & Responsive)

3 times faster speed

Push notifications

Users can add PWA to the home screen

Offline mode available

SEO Optimized

Look & feel of a mobile app

Deeply integrated with Magento
You can get a full-featured PWA theme for taking your e-commerce store to the next level. It could be a more profitable and faster online shop than your competitors'. It will help your Magento store to get a better index on the search engines and get a higher conversion rate. There are 3 main pillars of the Front Commerce development along with its support process:
Modern Frontend technologies & practices to make the developer comfortable in its environment

Very great performance on the mobile as a fast store sells more

Easy to integrate micro-services for different APIs and getting over with unmaintainable months
Smooth & Fast loading

It is easy to index by Google Search

Allow to access the data even offline

Compatibility with many different devices especially with mobile
Deity Falcon PWA storefront comes with a hosted front-end platform which lets you create an amazing Progressive Web App experience for your Magento store. It gives you the freedom to build the best experience for your store without limitations. The storefront is fully platform agnostic. It can integrate with any platform or data source by API and GraphQL. It can withstand any peak in traffic. Also, extend the project with as many customizations as necessary without adding complexity.
Native performance

Offline mode

Add-to-home screen

Full-screen experience

Push notifications
You can get very high-quality PWA development service in Magento with Tigren. It comes with the fast page loading speed, captivating & responsive design with advanced e-commerce functions. Tigren will give you cutting-edge technology by combining the features of PWA and native mobile applications. When the users will visit your store for the first time, they will receive an invitation of adding the PWA on their home screen.
Uses Magento 2 PWA Studio, React JS, Graph QL

Fast Speed with lightning interactions

Push Notifications

Full-Screen Mode

Offline Mode Accessibility

Takes Less Space

Cross-platform compatibility
Daffodil is another big name for creating exciting PWAs for your Magento store. It was initiated in 2018 and its frontend base is Angular. Currently, it is being used by a small community. Its default integrations are Magento and Shopify. The other technology stack is NodeJS, GraphQL, Redux, Apollo. It has exciting Elasticsearch.
Elasticsearch

Google Tag manager

Newsletter

Contact Form
This is the mobile-first e-commerce platform which lets you deliver an engaging user experience to the users on all devices. You would be able to edit the UI without making any changes in the backend. The PWA uses headless technology which enables you to replace the frontend and connect via API to virtually any backend system.
Support almost every device

Offline functionality

SEO friendly

Push notifications

Require fewer data to work

Stable & consistent core
About Author