Just a few years ago, it was hard to imagine that any technology in future would be able to replace the experience of a native mobile application. However, as the mobile application becomes an essential part of the e-commerce ecosystem, there are always the chances of a better solution, and the PWA evolves.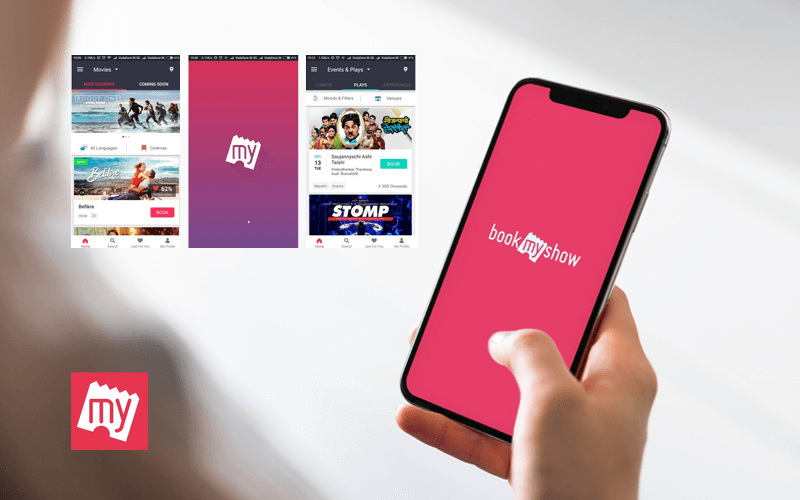 BookMyShow experienced an increase of 80% in conversion resulting in more revenue with the help of a PWA.
In 2015, Progressive Web Applications were introduced to deliver a highly-engaging user experience just like a native mobile application but at lesser costs. Most of the companies start leveraging this technology including the large ones such as Twitter, Alibaba, Trivago, Walmart etc. These companies doubled their conversion rates and observed growth in their revenues faster than ever.
PWAs aren't limited to only these large organizations but are also getting used by small and mid-sized businesses. In this article, we will come to know the complete details of progressive web applications, their benefits, and much more. But let's first know about what a PWA is.
What is a Progressive Web Application?
A Progressive Web Application is a highly responsive web application especially curated for mobile devices and can be a better alternative to a native mobile application. It has the look and feels of a native mobile app while using web app development technologies such as JavaScript, HTML5, CSS3, etc. It is incredibly fast, the user can add it on his smartphone's home screen, send push notifications, and can also work offline. They are independent of the OS of the mobile device i.e. the same PWA can be used for Android smartphones as well as Apple's iPhone. Thus, it saves both time and cost of developing a native mobile application.
When to choose a PWA for your Magento E-commerce store?
Here are some of the scenarios where developing a PWA for your Magento E-commerce store would be helpful:
Having a tight budget and don't have enough resources to develop a native mobile app

No or less time for marketing

You belong to small or medium-sized e-commerce business

Target audience is android users rather than iOS

Decrease in the conversion rates on your website

Want to deliver a better browsing experience

USP is instant service

Planning to redesign your e-commerce store
How are PWAs different from native mobile applications and websites?
An e-commerce website can't survive only based on responsiveness. But it should satisfy the needs of users in terms of flexibility and flawless work across all devices. However, most of the e-commerce sites fail to meet a user's hope of fast speed and new updates. Here PWAs come to rescue. They can be downloaded by any browser and installed on any device regardless of the screen size and other specifications.
Also, the visitors are offered to install a PWA on the second visit on the website. Generally, sites are designed for providing information while PWAs can simplify the task and solve problems. And obviously, purchasing is a task which a PWA can accomplish excellently.
While a website or a mobile app takes time to develop, PWAs are quicker and faster to develop. The developers don't need APIs with backward compatibility. Retailers tend to utilize native apps when the number of visits to a website is below their expectations.
Native applications are extremely pricey and labour-consuming to create & run, hence attract a smaller audience.
There is a checklist that developers need to follow while developing a PWA. This checklist has been developed by Google.
HTTPs:

It is to make the site secure and the data transferred between a browser and a website.

Offline Access:

Let the visitors surf a website without internet access

Push Messaging:

Delivering information to the clients without requests

Main screen icons

: Adding PWA to the start screen for faster access

Multi-browser compatibility:

Responsive across multiple browsers and give optimal experience on all browsers

Flexibility:

Make sure that the PWAs pages display correctly on all devices
Advantages of Progressive Web Applications
Improving the speed of your site is highly important. As per a report, if an e-commerce store is making revenue of $100,000 per day then a delay of 1 second can make you lose sales of $2.5 million every year. PWAs are helpful as they have the cache to avoid troublesome performance and poor website performance. For creating a better UX experience of your app, the size of the pages should be less than 1MB and run in less than 5 seconds.
Flexibility and responsiveness is another important benefit of PWA. The number of mobile users has drastically increased, and most of the people do their shopping through mobile devices. So the progressive applications must have responsive layouts across all devices. Whatever the device visitors use, the website layout should adapt to its size and resolution. A better user experience triggers sales and turns the visitors into a regular patron.
Autonomous functionality is one of the key advantages of PWA. Users do shopping even on the go. They want to access the e-commerce store while they are on the bus, train, subway. It is required when the internet connection is poor. By using cache API and special scripts, applications can repeat the components of the layouts stored in the browser cache. It makes buyers happy and pleased.
4. Highly Secure Payments:
In an e-commerce store, security is the most important concern. You need to protect your store for the site as well as the most important users' data. Secure payment is another important concern. The users love mobile shopping but find the payment task much arduous. A complex & insecure payment system can terminate the customer journey at the check-out page without making payment. With a Payment Request API which is integrated into the browser, the shoppers can enjoy fast and secure payments.
5. Alerts and Notifications:
To re-engage the users, PWAs also use notifications just like other applications. Push notifications alerts inform the users about any update or changes regarding the website. Also, the users don't need to open browsers, unlike in emails, hence these are less annoying.
6. Fast and Affordable Development:
It took a fortune to develop a native mobile application in native iOS or Android. Also, the developers need to work on separate technologies for Android and iOS apps. While for creating a Progressive web application you just need HTML, CSS and JS. The app will work on both Android and iOS. Hence, developing a Progressive web application is comparatively fast and cheaper than native mobile apps.
If you are not getting visitors on your site, all your efforts of developing an e-commerce store will go in vain. PWAs are impressive in getting visitors as they have URLs which can be indexed by Google. With PWAs integrated with an analytical tool, you can get logs of users' actions and behavioural patterns to search engines, while the mobile apps can't do this. If you want to make PWA more SEO friendly you can follow these tips.
       

Make PWA directly linkable

       

Muse use clean URLs

       

Make canonical page (at least once)

       

Responsive design

       

Implement new features and functionality

       

Compatibility with cross-browsers

       

Speed optimization
PWA Development Tool for your Magento E-commerce Site
Magento is one of the most popular platforms for developing an e-commerce store. 16% of the top 100k e-commerce stores use Magento as their development platform. In 2016, the worldwide online commerce sales on the Magento platform was $100 billion while in 2020 it has increased to $224 billion. If you want to develop a PWA for Magento e-commerce store you can use Magento PWA Studio. It is a dedicated tool for developing PWAs. Using this tool, you can implement, maintain, as well as deploy a PWA on Magento 2 platform.
It has all the essential capabilities for a successful PWA implementation:
PWA Buildpack

: It is the developing tool for Magento PWA. It is used for setting up and configuring the local environment for developing PWA.

Venia Storefront

: It helps in setting up the frontend or storefront of your Magento PWA. It comes

with

a default theme "Luma".

Peregrine:

It defines the UI components of Magento PWA projects. The developers can create a custom storefront using these UI components.
A PWA for your Magento store will help you in the long run. You must have understood its benefits for acquiring users, improving customer retention, conversion rates, and less development cost. We, at Ceymox Technologies, are having certified Magento developers who are having expertise in developing Magento PWAs, Magento E-commerce stores, AI integration, Multi-vendor marketplace, and other custom requirements. You can contact our sales team for a free consultation. 
Other PWA Solutions for Magento Store
ScandiPWA – Open Source PWA Solution For Magento by Scandiweb. The fastest Open-Source theme for Magento 2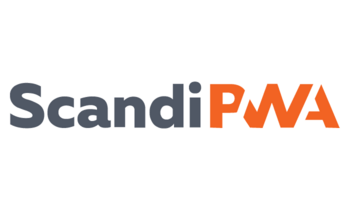 Vue Storefront is a standalone PWA storefront to connect with any eCommerce backend (eg. Magento, Prestashop or Shopware)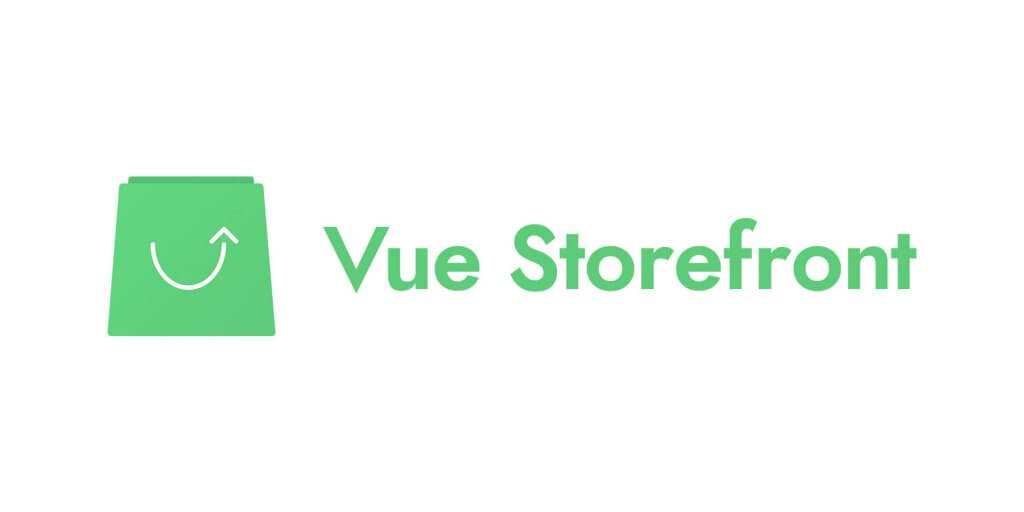 About Author