In April 2023, the government launched its first step to give an alternative for dominant e-commerce giants such as Amazon, Flipkart, and others by the Open Network for Digital Commerce (ONDC).
Even the e-commerce mammoths Flipkart, Reliance Retail, and Amazon are already in the race to join this newer technology segment ONDC and deliver their products and services on a new platform as well. As per a report of The Economic Times, the pilot version of this program has already been launched to include the kiranas and other small to medium-sized retailers in Bengaluru and 4 other cities.
The project of this technology is to expand into 100 major cities in India in the network. With ONDC, the government aims to end the monopoly or duopoly of two US-based e-commerce companies (Amazon and Flipkart)  in the online marketplace.
 There has been a huge buzz about ONDC in different newspapers, and headlines on smartphones, television, and other channels. But do you have a core understanding of the concept of ONDC and what changes it can bring to the e-commerce industry? Is it like that the government of India has launched its own e-commerce site or something else? How will it impact the sellers and buyers in the market? In this article, we will give answers to all these questions.
What is an Open Network For Digital Commerce (ONDC)?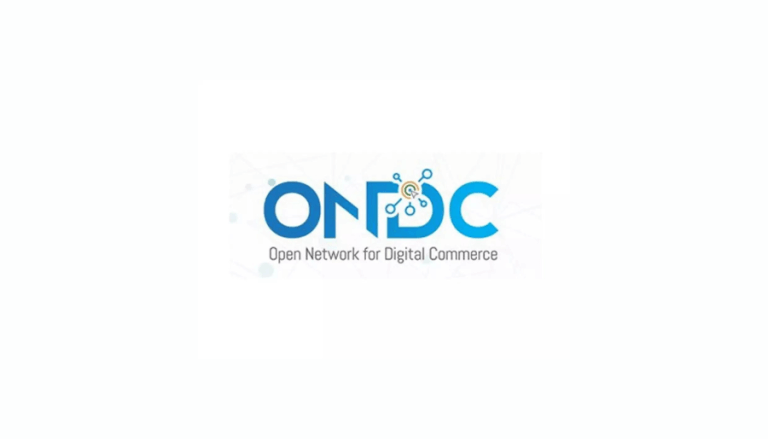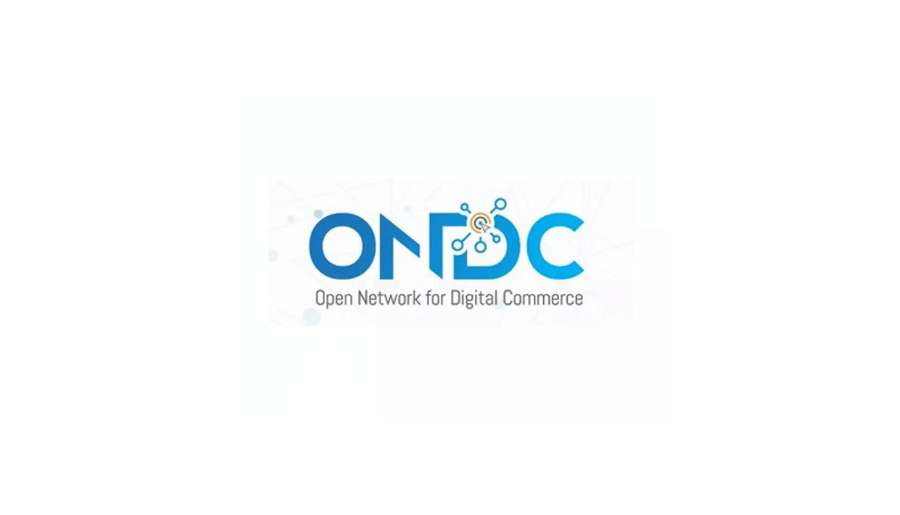 Established by the Department for Promotion of Industry and Internal Trade of the Government of India, ONDC is a private non-profit company that focuses on developing open networks for e-commerce. Founded in 2022, ONDC aims to bring together numerous small and large-scale e-commerce players and break the dominance of existing big players like Amazon and Flipkart in the market.
 ONDC will be an open platform for all e-commerce activities across the country. It will cover a huge variety of e-commerce segments such as grocery, food delivery, hotel booking, travel bookings, and much more.
The existing e-commerce players are highly platform-centric i.e. there should be both buyers and sellers present on the platform for a successful purchase. In simple words, if a particular pair of sunglasses is listed on Amazon, then the customer has to visit the website or app of Amazon to get that pair of sunglasses. This is how the transactions are highly specified and platform-centric.
ONDC has the capability to change this complete mechanism. It will not be an e-commerce site or platform to sell or buy products. It will act as a network on which different buyers, sellers, and delivery partners will register themselves. A big connection between all these different entities is established. Thus, a cross-connection will be ensured to introduce a more broad and centralized marketplace.
Let's understand through an example. Suppose Nike has listed a special pair of shoes on only Amazon. However, you only have Flipkart for shopping purposes. Thus, in this case, you either have to install the Amazon mobile app or go to its website to buy those shoes. But with ONDC, both Amazon and Flipkart would be registered, and you would be able to buy the shoes with any shopping app installed.
Working Principle of ONDC:
Traditional e-commerce is based on the platform-based approach while the ONDC is based on a network-based approach. In this, the network connects all the e-commerce parties and brings them to one place. There are two major companies which are dominating the e-commerce industry in India: Amazon and Flipkart. Thus, it becomes highly difficult and challenging for the newer small players to make a space for themselves and get a pie of the huge e-commerce market share. At the same time, some dealers have a monopoly on these platforms, making it difficult for the other dealers to do business. ONDC will ensure that all platforms, dealers, sellers, and delivery partners have equitable exposure on the same platform.
ONDC's goal is to make the digital economy accessible to everyone. Small dealers and sellers can now register on the digital commerce platform and gain the same visibility as large merchants.
When and Where will ONDC function?
There are five cities in India in which ONDC has already started its program, these are Bengaluru, New Delhi, Coimbatore, Bhopal, and Shillong. It wants to reach roughly 100 cities by August and expand its reach beyond the current five cities. The program is currently in beta testing with only 5 sellers and a small number of buyers.
The Commerce and Industry Ministry of India has the following objectives with the launching of ONDC:
Allow e-commerce for population-wide adoption.

To advocate for an open, inclusive, and competitive marketplace for participation platforms and software applications.

Creating a digital infrastructure that will allow industry participants to efficiently execute a variety of services.

Making e-commerce more accessible to small businesses

Accelerate the adoption of e-commerce by urban and rural customers and businesses.
What are the achievable targets of ONDC and how it will boost competition?
The target of ONDC is to raise the market share of e-commerce in India to 25% of the consumer choices which is currently 8%, in a country of nearly 140 crores citizens.
In terms of buyers, its goal is to sign on 900 million buyers and 1.2 million vendors on the shared network within the next five years, with a gross merchandise value of 48 billion dollars. 
Currently, Amazon and Flipkart hold more than 60% of the Indian e-commerce sector, which would change if ONDC meets its aim.
According to the GOI, existing platforms operate in silos, are closely managed, and exclude small participants; but, with ONDC, start-ups will increase. With apps in Indian languages, the focus will be on small merchants and rural consumers. All of this will encourage healthy competition.
ONDC authorities connect the network to a mall with 1000 gates rather than just two, reducing prospects for preferred treatment for selected businesses. Users will be able to rate providers' services on ONDC, which will be displayed throughout the network.
Upcoming Challenges for ONDC:
The major challenge for ONDC is its awareness among e-commerce users and other potential buyers. There is a requirement for a major awareness campaign because small business owners don't possess the technical expertise required to become a part of this program. Small businesses also don't have the required resources to match the discounts offered by bigger players Flipkart and Amazon.
Potential Benefits of ONDC:
Let us dive into the potential benefits of ONDC for Sellers & Buyers.
Potential Benefits of ONDC for Sellers:
Obtaining exposure to a large consumer base.

Having improved cost and product discoverability.

Online company requires less commitment and costs.

More and better delivery partner possibilities.
Potential Benefits of ONDC for Buyers:
A plethora of choices available for dealers to buy from.

A great medium to help small buyers as they go for digitization.

The central platform to buy any product or even compare prices on different e-commerce platforms.
Should you be concerned about ONDC?
If you are looking for growth in your business, then you must be concerned about ONDC.
 By 2025, it is expected that the number of online shoppers or e-commerce users will reach the count of 220 million in India. It implies that online platforms will be a significant platform for gaining business from millions of people. If you own a firm, entering the online business platform is more of a necessity than a choice. ONDC is making it even easier for you to navigate the digital landscape.
 Till now, if you don't have a huge online presence on the online medium, you must have been suppressed by the big players like Flipkart and Amazon. However, ONDC eliminates this root dominance. You will be emphasised identically to any large dealer in the business whether you list your goods on an existing e-commerce website or your own website, as long as it is registered with ONDC.
 So it is like a golden chance to take your business and serve a broader audience online. Make this right decision at the right time and create new benchmarks for your business.
As you decide to take your business online, the first thing you will require is an e-commerce website where you can sell your offerings. Using ONDC, you would be able to display your offerings to a broad audience range. Thus, your e-commerce site must deliver a better user experience to your target audience. At Ceymox Technologies, we develop your e-commerce site with the help of experienced developers who will develop an exciting online store for you. We will develop your store with advanced features & functionalities and align it with the latest trends.
ONDC is a type of e-commerce network established by the Indian government. The platform's major goal is to end the dominance of two large players in India's e-commerce scene and provide equal chances and growth to all sellers and dealers. Following a network-centric strategy, ONDC will connect vendors, buyers, and delivery partners from various partners to each other, increasing the possibilities available to everyone.
About Author