Business automation systems have got a lot of popularity in the last decade. These systems simplify the planning, synchronize the tasks between different teams, eliminate potential human errors, and decrease the task completion time. CRM stands for customer relationship management and ERP stands for Enterprise Resource Planning. In this article, we will focus on the differences between these two platforms and will help you decide what kind of software you should choose. Let's start by knowing ERP and CRM.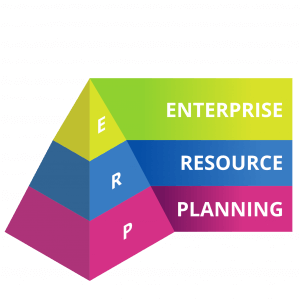 Enterprise Resource Planning is software that different companies or organizations use for managing their daily activities such as accounting, procurement, project management, risk management & compliance, and supply chain operators. It can also manage taxation, staff, assets, interaction with partners, customers, colleagues, and much more.
If you imagine the general working procedure of an organization, there are different departments that manage their internal records through different software or tools. However, communication between different departments is made either through direct human interaction or through messaging apps. This interaction is neither professional nor highly reliable as it can lead to data loss over a period of time. The managers are not even able to track what is happening in the department.
This is where ERP comes into help. It can integrate all the business processes and data into a single system. An ERP consists of the following different parts:
Database: In the database, you can store all the important data from different departments such as invoices, closed deals information, credentials, files, etc. A team member will be able to find everything depending upon the access.

Platform with basic functionality: An ERP comes with a highly intuitive GUI for working with clients, products, and services.

Add-on modules: Multi-domain companies or MNCs have a large number of processes to carry out thus it is vital for them to migrate to ERP. The ERP can have modules such as supply, sales, logistics, inventory control, accounting, staff, and production.
The ERP will have different functionalities and feature depending upon your business niche. For e.g. a large factory will require a production module for the functioning, but it is useless for a hotel chain. As your business or company grows you can scale up the ERP modules as well. You can integrate ERP software with other systems as well using an API.
For implementing an ERP in your system, you will require the help of experts as it is a complex system and not self-configuring. They will build ERP implementation phases correctly and select the modules for the needs of a company. You can also configure additional options such as warehouse management, sales funnel stages, etc. Specialists can also provide CRM integration.
These are the benefits of using an ERP in your organization:
Combine processes:

It can collect all the processes of an organization in a single interface. Whether it is project management, sales, or communication within the team, all is possible within an ERP.

Combine data:

All the essential information of different departments is stored in a single place. Thus it can be easily exchanged between different departments.

Obtain data from all sales funnel stages:

ERP works with Business Intelligence tools for processing tons of data. These tools can save and represent this data into understandable analytic reports (if necessary).

Monitor the performance of employees:

Using ERP software, managers and team leads can monitor the movement of the team and other departments as per their access level.
The five most popular suppliers of ERP systems are:
SAP

Oracle

Infor

Microsoft

Epicor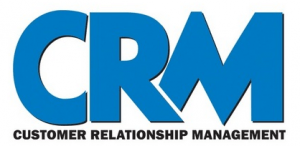 As the name indicates, Customer Relationship Management (CRM) is software that is focused to help companies or organizations for offering a seamless experience to their clients or customers. It helps companies to build better relationships by providing a complete picture of all customer interactions, keep sales track, organize and prioritize the opportunities, and much more. It can also track the transaction progress along the sales funnel and determine the effectiveness of the manager.
There are two versions to present CRMs: cloud or out-of-the-box. In the cloud interface, the data will be stored on the internet, and the user will interact through a browser. The users have to pay a monthly fee for using this product.
In out-of-the-box solutions, the users can fully purchase it for a one-time payment. They can install the software on the company systems. In this case, configuration and support are performed independently, and users work directly in the program window.
You can integrate a CRM with other systems including a website, mail, or call tracking tool using an API. For e.g. on integrating it with a call system, it can record incoming and outgoing calls. In this case, the deals and tasks are created automatically.
The main features of a CRM are:
Report & Sales funnel building tools: With these tools, you can create sales funnels in all the areas where a company is working.
Monitoring tools: You can track the activities of your employees using these tools. The lead or manager will also get info on how many calls or meetings the team members made, how the employee is communicating with a client.
Sales analytic tools: To not repeating mistakes, managers can listen to the telephone records which are automatically attached to the transaction card. It will help them know how the employee experience matters for the rising or fall of the sales.
Communication tools: Communication tools let the employees communicate with each other effectively. You can also assign tasks, appoint responsible persons, control their activity, etc.
Data uploading tools: You can quickly upload colossal data volumes to other systems for further analysis using a CRM.
Performance monitoring tools: These tools will let you determine the effectiveness of marketing channels. From the moment you attract a potential customer for closing the deal, CRM will calculate the conversion at each stage.
Some of the popular CRMs are:
Freshworks

Pipeliner

Keap

Zoho

Hubspot
Differences Between ERP & CRM:
Let's know the differences in brief between an ERP & CRM:
ERP is a multi-tasking tool focused on managing internal teams and CRM is an exclusive tool for managing customers and sales. You can even include CRM in ERP or use it as a separate module. If you want to integrate these existing systems into your website, then we can definitely help you. At Ceymox Technologies, we can help with any integration. Let us know your requirements.
About Author