We all know that 2020 was a nightmare for the whole earth but for the e-commerce industry it was almost like a boon. Due to the lockdown, in many different countries, the shops were shut down and the only option left was to order essential items online. 2021, is no different, the graph of e-commerce growth is still on the rise and many traditional retailers want to go online. But the success of an e-commerce retailer depends on the platform behind it. To go online, you will require an e-commerce development platform. There are plenty of them available in the market to fit every taste. Whether you are a small seller or a big vendor, you can find something meeting your requirements including functionality, costs, security, options, etc.
The development platform suitable just for your e-commerce requirements is important for initiation and maintaining your online store, orders processing, and dealing with customers successfully. Thus you must consider choosing the right platform with full responsibility.
Magento and WooCommerce are highly popular e-commerce development platforms. Both are having a good number of reviews on similarities and differences, but the major question is which one is best for your e-commerce store?
In this article, we have only found this answer. Let's know the difference between Magento and WooCommerce.
Magento – The crown of e-commerce
Magento is probably the most popular, open-source CMS for developing e-commerce sites. An open-source CMS is free to download and everyone from the community can contribute to the product development. Such platforms allow users to enhance the functionality by hiring other professionals.
Magento is considered as quite a complicated development platform which only tech or coding professionals can master, but it offers a broad range of services focused on e-commerce websites. Newcomers and those having no or few tech skills will face difficulties in making a working website on Magento from scratch. It is not completely true.
Though small e-commerce stores also can find its functionality beneficial. Magento comes in two different packages or editions.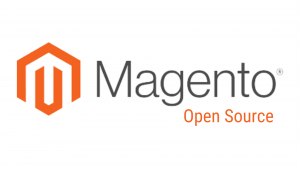 This edition is also known as the community edition. It was created to meet the basic needs of e-commerce enterprises. It is highly beneficial for a small business owner who can try their hand at setting up e-commerce sites without any cost. Some of the major capabilities of the Magento Open source are:
In-built checkout,

Payment and shipping methods

Mobile e-commerce

Multi-store management

Product management

Order management

Tax management

Customer and customer group management
On top of this, users can use 3rd party extensions for enhancing the in-built functionality of the Magento store.


If you are already a huge industry or having a great presence in the online industry then you must upgrade your store using Magento Commerce. This is an all-in-one solution for your all e-commerce needs. In comparison to the Magento Open Source, Magento Commerce comes with a huge set of advanced features and capabilities such as professional reporting, analysis dashboards, enhanced searching, drag & drop page builder, optimized cloud-based hosting, smarter support, etc. It comes with a 30 day trial period so you can decide whether you need to buy it or not.
Magento Commerce is highly extensive when it comes to its feature set.
Best solutions for businesses of every scale: Magento comes with a deployment option for those who want to link their offline business and online business to gain a head start over their rivals – Omnichannel.

Business Analytics and Statistic tools: Magento comes with next-level analytics which everyone can afford and understand. Sellers can understand their clientele in a better way, flagship products and share the results with the team and stakeholders.

Smart shipping options: The shipping feature of Magento is built on Temando and uses a next-level API system and microservice technology.

Cloud-based hosting – Magento Commerce cloud has been designed to scale fast. Instead of dealing with the hosting providers, you just have to pick up your phone or send a mail. In Magento commerce, there is very little risk of any site crash or slow speed in traffic surges. Cloud-based hosting can manage all.

Magento Themes: For the design of your e-commerce store, you can find several themes at the Magento marketplace. These themes can be paid or free of cost.
This is just a partial list of the features. Some of the other features are:
Customer segmentation

Privates Sales & Events

Related Product Rules

Rewards & Loyalty

Visual Merchandiser

Wish lists

Additional Payment methods

Gift Options

Shopping Assistance

Action Logs Report

Scheduled Import/Export

Support Tools
And a lot more…
Some of the popular clients of the Magento are:
Do you know that Magento is now downloaded more than 5000 times every day? But what makes this platform so unique? Let's know the pros and cons of this platform.
– The USP of the Magento is its user-friendly dashboard
All the developer's efforts were focused on making the e-commerce site management smoother and efficient.
The navigation is smart, intuitive, and touchable, by which the admins can navigate through pages, add products attributes, and fill up forms. Also, the admin interface is super responsive and mobile ready which allows you to make changes even on the go.
– Paramount Customization
It is almost impossible to find an e-commerce development platform that can beat Magento in this regard.
In-built functionalities in Magento allow users to create product catalogues with detailed product descriptions, images, features, related products, etc.
You can also manage multiple stores using Magento, with different languages, currencies, and various pricing methods.
For pricing policies, shop owners can provide different types for different customers groups.
Another benefit is that you can create sitemaps in XML format with links to all the site pages. You can also use 3rd party extensions for improving the store functionality.
It is notable that the Magento 2 platform comes in a bundle with advanced security features. For e.g. now in the latest Magento versions, only one admin can run in the backend at an instant of time. Thus, the users will be instantly notified when they are using the admin panel. But for the huge e-commerce stores with multiple admin users, it can be problematic. Here you can resolve the problem by creating separate credentials for each user.
– Handy Catalogue Management
It is the need of every type of business whether small or large. The product attribute set to feature, custom notifications, tax management, payment & shipping methods of Magento are really cool.
There is a mass import feature by which you can import all the products content at once. It will save a lot of time and efforts.
In comparison to the previous versions, there are advanced data grids with custom filters, views, columns, and drop-down menus for simplifying the product adding process.
– Intelligent reporting system:
The data analysis of Magento is another major attraction of this platform. You can monitor everything from the movement of the user to the product added in the cart. As mentioned on the official site of Magento, a user can access more than 100 reports for improving business performance.
– Magento user interface designed as per cutting-edge trends in UI and UX design
The design is fully customizable, you can decide the theme and design of your website for any particular category of products.
Thanks to the advanced Magento search, the visitors on your e-commerce store will not face any difficulty while finding their favourite products. The new payment methods like Paypal and Braintree give you improved checkout features.
– Magento scalability is a big plus to consider
While other CMS solutions satisfy basic e-commerce requirements, Magento gives high aspirants to e-commerce retailers. A variety of Magento products, free and pro plans, business and industry-oriented solutions are elaborated to cater to the needs of the most demanding customers.
But like with every platform, this is also not perfect.
–  Cumbersome features set
Though Magento gives you a lot of options since it is so feature-rich, the people who lack technical skills find it hassling. Also, it requires server resources, substantial operational costs and personal time investments. Thus if you are building very small e-commerce think twice before choosing this platform.
– Few Magento experts
Magento is a technical platform thus it has been mastered by only a few. Although there are thousands of developers who claim they are having expertise over it. But only professionals like us can help you in every dying need.
– Magento price is its weakest side
Although the Magento community edition is open-source and free of cost. But to enhance its functionality you may need to buy premium extensions which cost hundreds of dollars. And if your business splurge then you have to move to the Magento commerce edition which will cost you at least $1,988 per month.
– Hosting expenses
You can't use shared hosting for hosting a Magento store. It must be hosted only to dedicated servers which are specially curated for Magento requirements. When selecting an ordinary service provider, be prepared for the slow performance of your website and customers' dissatisfaction.
Let's know about WooCommerce:
Currently, nearly 4 million e-commerce users are using WooCommerce. It is the most used eCommerce development platform. It is not a separate platform but a plugin, installing which you can get the e-commerce functionality on your WordPress site. The main attribute of this solution is that it possesses a well-established user-base of WordPress.
If you have knowledge of WordPress, then you will have no trouble understanding it. There are hundreds of video lessons, extensive documentation available. It comes with a very easy to use dashboard and non-obtrusive interface. However, things will become quite complicated if you want to improve the functionality of the store. WooCommerce is lighter and easier in usage in Magento.
With 43,108, 905 downloads, WooCommerce powers over 28% of all online stores.
Some of the popular brands using WooCommerce are:
Untold

Wish
How you can make the most out of WooCommerce?
• Sell everything with WooCommerce
Using WooCommerce, you can sell a huge variety of products – from tangible items to digital products or services. It also gives options such as Cross-selling and up-selling. In the product management features, WooCommerce doesn't surrender Magento for e.g. it allows exporting all products using CSV exporter, seeing notifications for the low-stock items, etc.
• Digital Marketing:
WordPress is the best CMS for blogging thus it performs well for digital marketing blogs and SEO. There's no need to integrate a blog into your store, you've already got a built-in one for writing and sharing your ideas. You can also use shortcode for adding extra elements to your blog page
It is useful in the social media campaign and in e-mails
• Official extensions and themes:
Just like Magento, you can find hundreds of WooCommerce plugins for functionality enhancements. There are both free and paid extensions.
• Unlimited customization:
You can modify any page of your WooCommerce site, block or design elements effortlessly. Also, to provide a better shopping experience, sellers can add an unlimited number of photos, attributes, and tags to their items.
• Analytics:
In WooCommerce, you get numerous filters and categories that provide insight into your store performance. Using analytical tools such as bars and graphs, you can easily monitor e-commerce activity daily.
WooCommerce Pros and Cons:
– Optimal User Experience
WooCommerce has been built keeping in mind the needs of the end-user. Whether you need to install the plugin or integrate an extension, it is well mentioned in the document.
– Flexibility and choice
The best thing about WooCommerce is that it is easy as ABC and highly customizable. The theme options are very easy to understand and you would be able to manage the content of the website without any developer's help. Various options for integrated PGW providers, shipping, and taxes open great opportunities for small business owners.
– SEO
As we mentioned above, the WooCommerce store is built on a WordPress site thus you don't need to worry about its SEO. It comes with all the necessary instruments to optimize the site for SEO.
– Security and Support
Regarding safety, Magento can lag WooCommerce. Although the plugin is updated continuously with new security features, still WordPress sites are always prone to security breaches.
– Although WooCommerce is free of cost, but if you want to go forward you have to look out for pricey extensions. Also for greater security, you may need to purchase a premium theme.
– Regular updates may arise the issue that the WooCommerce version is not compatible with the latest updates of browsers.
– It is easy to manage a WooCommerce site but to upgrade it for new features and functionalities you will require the help of a developer.
– Limited to WordPress: Another drawback of WooCommerce is that the platform is limited to the capabilities of WordPress. Of course, you can completely rebuild and redesign your shop, but it is quite time-consuming and won't make your life easier.
Differences and Similarities Between Magento and WooCommerce:
Here is the brief table of all the similarities between Magento & WooCommerce:
In this article, we have gone through every aspect of both highly popular e-commerce development platforms Magento and WooCommerce. WooCommerce seems to be reliable only for newcomers or small businesses while Magento is best in the long run and for growing businesses. At Ceymox technologies, the best e-commerce development company in India, we will give you the best level of consultation while picking up the platform for your e-commerce store. Let us know your requirements.
About Author