In 2021, thousands of merchants are looking for an e-commerce platform to take their business online and develop an e-commerce store. E-commerce gives better visibility for their business, with more reach to customers. Also after the COVID-19 worldwide lockdown, people have realized the huge potential of the e-commerce industry. When the merchants start searching for the e-commerce platforms they will ultimately come to a junction with 4 different popular i.e. 4 different highly popular e-commerce platforms. These are Magento, BigCommerce, Shopify, and WooCommerce. These platforms are reputed e-commerce development platforms with extensive features, capabilities, and much more. If you want to develop an e-commerce store with very few products then we can recommend WooCommerce or Shopify. But if you are looking for scalability with more products and features in the future, then you can check Magento or BigCommerce.
In today's article, we will be comparing these two platforms. While BigCommerce is a highly popular name in the e-commerce industry, Magento is the Magnum Opus of this industry.
Differences Between Magento and BigCommerce:
BigCommerce is easy to use and comes with a rapid setup, thus getting highly popular in the e-commerce ecosystem. This e-commerce platform is hosted for you on the shared servers, i.e. it is shared with other retail customers. You can easily customize this e-commerce platform and it is packed with a huge quantity of features. You can also add extra features by using the 3rd party apps.
Magento comes with different editions among which Magento Open Source is for small & medium scale businesses. It has many robust features in this field and you can upgrade it whenever you wish. They are regular version upgrades for better features, customer experience, security, and performance. It is ideal for stores with high aspirations and e-commerce brands that are just entering this space.
Since Magento is open-source and self-hosted, there are countless benefits of Magento over other platforms like BigCommerce.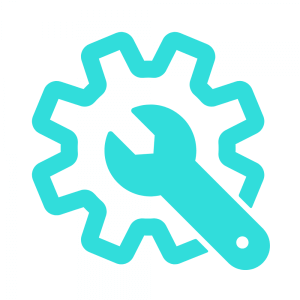 The default structure of an e-commerce development platform will not be enough to meet your demands and every e-commerce platform offers some degree of customization. Unluckily, e-commerce development platforms like BigCommerce are built on the SaaS model (Software-as-a-service) due to which they offer a limited level of customization. Thus, you can't modify the core functionality of the shopping experience and cart functionality. There is also limited customization for the user interface and modifying installable themes.
A few templates now can be modified for customization but that too is quite limited. Magento on the other hand, let's you customize almost everything in the frontend and backend. Being open-source and self-hosted, the only limitation you may face is to hire an expert Magento development company.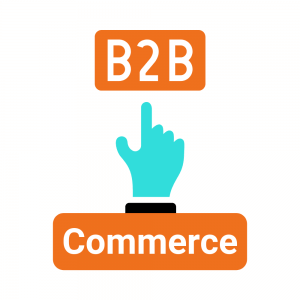 Magento 2.2 & higher versions and BigCommerce come with similar offerings. There is segmentation for making groups of customers, additional payment options and much more. But in multi-user solutions, Magento is above BigCommerce.
A B2B user can set up shared account control instead of just using a single purchase account. They can create multiple customers on a single account. This feature is not available on most e-commerce development platforms.
If we talk about the popularity then 12% of the e-commerce sites are now running on Magento 2 while just 4% are running on BigCommerce. The popularity of the e-commerce platform and the general public varies.
Hosting is one of the key components for running a successful e-commerce store. It can make or break the performance. Hosting is responsible for the overall performance of the site, its working, speed, security and many other things. Magento 2 is self-hosted and you have to communicate with 3rd party vendors such as SiteGround and HostGator for providing the hosting.
In BigCommerce, it is a hosted solution that is already included and there is no paid money. But a relevant hosting is never free. This is a weakness of BigCommerce which you have to deal with.
If you are new in the e-commerce industry then pricing can play a vital role while deciding the e-commerce development platform for your business.
There are 4 different pricing plans in BigCommerce named Standard, Plus, Pro, and Enterprise. Here are the prices of each:
If you are making sales of more than 125,000 USD per year then you will automatically be enrolled in the pro plan. The price also varies as per the number of orders. It is obvious that the lower plans come with limited features.
Since Magento is open-source therefore it is free to use. You just have to pay for the hosting for running the e-commerce store. The Community edition is free. You can choose the hosting as per your traffic requirements. The hosting rates start from $4 per month and can go up to $100 per month. If you are looking for higher scalability then we recommend using a paid enterprise edition. For its cost, you have to contact their sales team.
Overall running a Magento store is more efficient in terms of pricing than the BigCommerce store.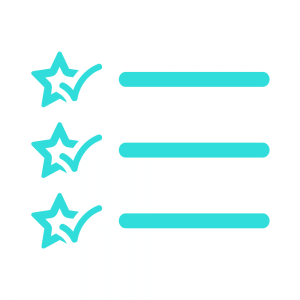 In both Magento and BigCommerce, you will find a lot of in-built features and integrate new features as per your requirement. BigCommerce comes with great marketing tools, payment gateways, social commerce facilities, and much more. However, Magento is quite robust in terms of features. The in-built Magento features include catalog management, product browsing, and customer accounts.
In BigCommerce there are more than 100 add-ons, but these are paid with monthly payment. Since Magento is open source, you will have a huge variety of extensions on the Magento marketplace. They can be paid as well as free.
SEO:
After developing an e-commerce store, if the store is not easily discoverable for the customers, then you will not be able to generate sales. SEO plays a vital role to bring traffic to your store and thus generate sales.
Do you know that 93% of online purchases begin from an online search? In the ranking of best e-commerce development in terms of SEO, Magento was retaining the first position, while BigCommerce came in 4th position. In every SEO capability, Magento was better than BigCommerce.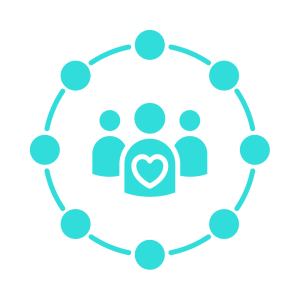 Last but not the least, the support & service for the e-commerce development platform matters a lot. If you will be struck by any issue then you will look out for the community that can help you. Since Magento is open source for years, it has developed a huge community of developers who are always ready to help each other. They all are striving for making Magento a better e-commerce development platform.
Here is a quick comparison between the pros & cons of BigCommerce and Magento.
Stylish free and paid themes

Easy to use
Limited customization options

Can be expensive
Free of cost

Have a huge

 community of developers

Scalability

Capable of great SEO

Marketplace functionality and B2B functionality

Include new features through extensions
Can be difficult to use

Must find and pay for hosting
In this article, we have gone through several points which explain how Magento is better than BigCommerce for running an e-commerce store. Magento has become a leader in the e-commerce industry in a very short span of time. It comes with regular upgrades with better performance, security, and fixing bugs. At Ceymox Technologies, the best Magento development company in India, we are having expertise in developing Magento stores from scratch. Let us know your requirements.