In the thriving competing world of e-commerce, online businesses are now running behind AI technology to deliver an unmatched buying experience to visitors. The recent release of ChatGPT by OpenAI has changed the game of AI chatbots. We know how chatbots can help in our e-commerce stores to serve customers better, and the integration of ChatGPT with the Magento store will ensure flawless integration of chatbots capabilities into the store.
As per the report of Business Insider, in 2020, 80% of e-commerce businesses wanted to integrate chatbots. There was a time when chatbots were only limited to collecting the e-mail address and contact numbers of customers, but now things have changed significantly. They can now automate business processes, help customers with a shopping, and enable retailers to foster better customer experiences and streamline a vast matrix of complex interactions.
In this article, we will go through the benefits that OpenAI's ChatGPT offers with Magento (now Adobe Commerce), and how it can be utilized to better serve the customers. Let's start with the basics: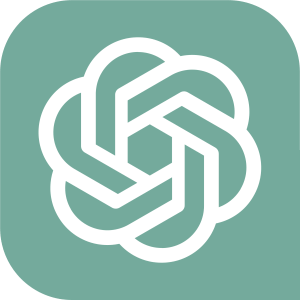 Just like the fire spread in the forest, the ChatGPT buzzword can be heard across every industry related to IT. Developed by OpenAI, ChatGPT is a large-scale language generation model that uses the deep learning technique to generate human-like text. Getting too complicated? Let's understand in easy words. ChatGPT is like an AI-based robot which is trained using a behemoth dataset of text to give human-like answers. It is capable of answering questions, writing articles or poems, generating code, and much more. Since it generates human-like text, it is considered the most advanced generation model.
In online businesses, it can be used as a customer service chatbot which would have all the capabilities of a general chatbot along with the intelligence of AI.
How ChatGPT is better than a general Chatbot?
Ostensibly, an AI-based Chatbot and a regular Chatbot may appear the same, but there are a lot of differences. The Chatbots with which we commonly interact have a similar response for a certain set of questions, and can't resolve difficult queries.
On the other side, ChatGPT is built with deep learning technology that can understand the message meaning in a better way and generates an accurate answer.
For e.g., if a customer asks an AI-based Chatbot "I want to buy a T-shirt worth $150, will there be any delivery charge?" the Chatbot will analyze the values entered and check in the database. Thus, if the company offers free shipping on products above $100, it will answer like this "Yes, you will get free shipping."
On the other side, a regular chatbot will answer like this "Free shipping is available on orders above $100", but not to the question that the customer has asked. So, an AI-based Chatbot like ChatGPT gives a human-like experience.
Benefits of Integrating ChatGPT in Magento E-commerce Store:
There are numerous benefits of integrating ChatGPT and Magento integration. These are:
1.
Availability of 24 x 7:
Just like the other chatbots, Chatbot can offer customer support 24 x 7 so you can serve the customers of different time zones as well.
2.
Human-like interactions:
Customers always want to interact with a human instead of any bot. ChatGPT although being a bot can provide human-like interactions using natural language and deep learning mechanisms.
3. 
Better Customer Experience:
ChatGPT gives accurate, relevant and fast responses to customers' queries which improves their buying experience. It reduces the waiting time and customers get more satiate with the responses.
4.
Improved Efficiency:
ChatGPT can handle the queries of multiple customers simultaneously so the resources and time can be utilized for other operations.
5.
Efficient Data Analytics:
Apart from handling the queries of the customers, ChatGPT can give valuable insights into the customers' interactions with your brand which can help you take further business decisions, identify trends, and automate business processes.
6.
Reduced Costs:
As ChatGPT eliminates the need of hiring a customer service team, it reduces the overall cost. It offers a cost-effective solution for enterprises looking for a profitable solution to handle their high volumes of customer inquiries.
7.
Increased Sales:
ChatGPT can understand the customer's needs through his queries and give personalized recommendations of products and promotions to the customers. The suggestions will be based on the browsing history, past purchases, wishlist items and other attributes. This will increase the chances of the purchase which eventually will increase the revenue.
8. 
Less workload:
As ChatGPT is capable to handle multiple queries, it will reduce the workload of the customer support department of the company and they can focus on more complex issues and brainstorm more to provide the right service to the customers.
Is there any other use of ChatGPT apart from acting as a Chatbot?
Absolutely yes! Remember that ChatGPT is not just a Chatbot but a high-functional AI which has a lot of capabilities. These are:
•
Product Descriptions:
You can use ChatGPT to automatically generate SEO-optimized and detailed descriptions of your catalogue. It will not just save the time and resources of your company, but the customers will also get relevant data without any erroneous information about the product.
• Personalized Product Recommendations:
The ChatGPT can give personalized product recommendations to customers on the basis of their purchase history, browsing history and other parameters. It will not just increase the sales but the customers will also feel more satiate as they are getting relevant product suggestions.
• Product Search:
The search is probably the first touchpoint by which the customers interact with your store. ChatGPT can be also used to facilitate the search mechanism on your store. It can easily understand the customers' queries in their natural language and give more accurate & relevant search results.
• Content Creation:
The ChatGPT is not just limited to generating the descriptions of the products but you can also leverage it to generate content for your site as well. It can create high-quality, unique and relevant content for blogs, articles, social media posts, and other marketing channels.
• Ad Copy:
For a variety of marketing efforts, such as search ads, social media ads, and email marketing campaigns, ChatGPT can be utilised to create interesting and effective ad text. This may aid in raising these campaigns' click-through and conversion rates.
• E-mail Marketing:
As you can analyze the data of your site visitors by ChatGPT, you can further use it to create personalized emails for them. These emails will meet their individual preferences and needs. Thus, ChatGPT can lead to effective e-mail marketing and improve customer engagement.
• Lead Generation:
ChatGPT when used as Chatbot can generate leads by engaging the visitors and collecting their information such as contact numbers, email accounts, gender, etc.
How Ceymox Technologies can help in integrating ChatGPT with your Magento store?
About Author