E-commerce means buying and selling of goods over the internet and the movement of goods from one place to another between two parties. In this business, it is essential for the e-commerce company to dispatch the right quantity of products at the right time to the right customer. Since it is not a one-time task but the core process of e-commerce, then it is great to hire a 3rd party service for managing this i.e. a supply chain. A quick, streamlined, and secure supply chain is the critical aspect of the e-commerce business.  In this article, we will discuss how the supply chain acts as a backbone of the e-commerce industry.
In the starting, e-commerce companies have to rely on traditional logistics service providers for product delivery. At that time, these logistics were mostly used by enterprises and weren't properly designed to handle online deliveries. As the systems were mostly supply-driven with negligible technology intervention, it was an expensive process with almost zero integration with different types of software used by supply chain ecosystem providers. Hence, the traditional logistics system was not so efficient as well as highly expensive for e-commerce business companies.
But there was continuous innovation in the supply chain industry and it has evolved a lot in the last decade with multiple business models for a delivery product in a fast and cost-efficient manner.
The advent of 3rd Party Logistics Provider: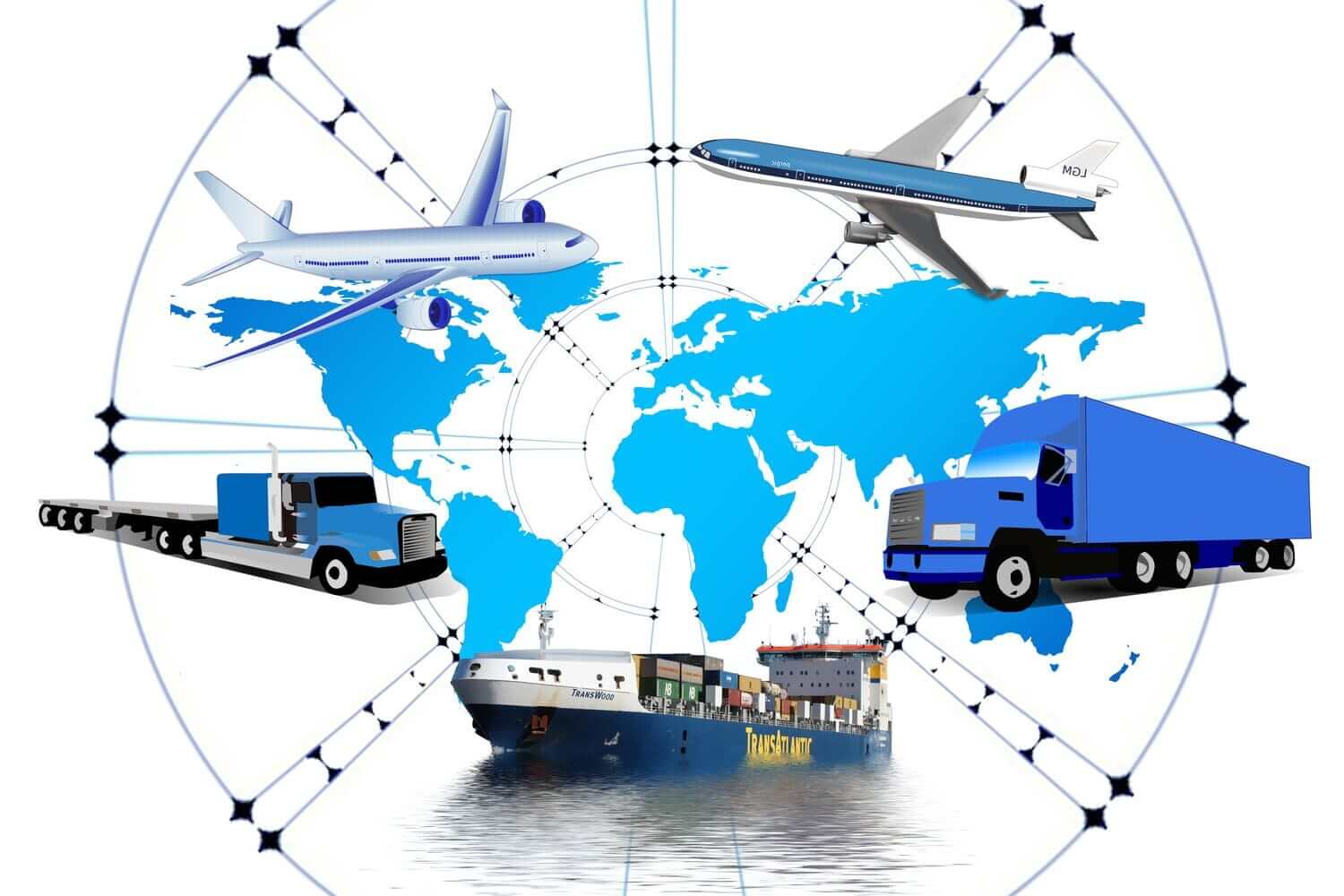 When there is an exponential growth of e-commerce companies, they realize the need of a robust supply chain ecosystem for managing an effective last-mile delivery in a country like India with a huge population of more than 1 billion. It was highly required for the e-commerce companies to maintain their logistic operations and that's why they chose to outsource the supply chain to 3rd party logistic service providers. This lead to the formation of a new industry of logistic service providers focused on e-commerce operations. Some of the popular names in this segment are Delhivery, GoJavas, EcomExpress, Ekart, and XpressBees. The supply chain industry was at the same pace in evolution just like the e-commerce industry. In the last five years, we have seen a huge amount of capital inflow in the supply chain industry with great technological advancements in the operational cycle of e-commerce players. 3rd Party Logistics providers have established their niche and now have become one of the key factors for the growth of the e-commerce industry. These service providers are now contributing to 28% of overall e-commerce shipments in India. It has gone through a huge transformation – from a long cumbersome delivery process to hyperlocal delivery.
A few of the e-commerce companies have also developed their own in-house logistic verticals for more efficient costs and ensuring better control over customer experience. The in-house logistics team can provide a better customer experience and give control over the whole shipment process. As the e-commerce shopping demands are only growing, e-commerce companies are finding new ways of faster delivery, and process orders at a quicker pace through logistics and warehouse ecosystem.
Connecting India: Forward Logistics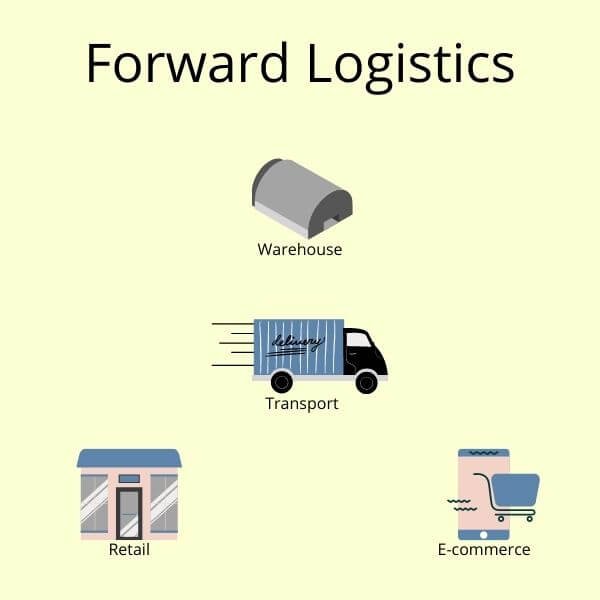 The uplifting customer demands and increased focus on customer experience is putting a lot of pressure on the supply chain providers for being cost-effective and no chances of errors. The customers now expected one or two day delivery along with free shipping options. With such a capital inflow and increasing demand for e-commerce, they continue to rejig business models for making fast, free and secure delivery services to meet customer expectations.
The e-commerce companies in India are now able to target a huge portion of customers from Tier II and Tier III cities of India. In these cities, the growth is even more than the metropolitan cities. Over two-thirds of India's population lives in the rural areas and e-commerce companies are banking on the rising aspiration of these customers. They are heavily investing in logistics and warehousing for providing the best delivery services to these regions. As a result, the dynamics of the supply chain industry are also shifting as logistic companies are investing in smaller transportation fleets for delivering products on short and quick routes. This increases the number of runs as well to ensure effective last-mile delivery.
Fulfilling the rising online shopping appetite in India:
As the trend of online shopping is continuously increasing in India, the major e-commerce store owners are investing in innovation and adopting different fulfillment models depending upon the nature of products and business. Since there is no perfect model that companies can choose, an online seller opts for a model that works best on the scale of operations, partnerships, and control over the operations of the supply chain.
The most popular supply chain models are 'seller-fulfillment/dropship model' and 'marketplace-fulfillment model'.
Seller-Fulfilment Model/Dropship model: The marketplace informs the seller about the order, a courier partner is assigned and the responsibility of packing and delivery is on the seller.
Marketplace Fulfillment model: The seller will share the inventory with the e-commerce companies and the company will take responsibility for the entire order and the delivery process. It is mostly used by e-commerce companies as they have direct control over quality and time.
Over the years, the above-mentioned models have integrated themselves to become a hybrid model. In this model, the marketplace takes a part of the seller's warehouse on lease and offers them better technical solutions for efficient operations. There is a "Just in Time" model which is also practiced a lot in e-commerce. In this model, the marketplaces place an order with the seller whenever there is a demand and then the seller sends that product to the marketplace warehouse. After that, the company will take care of everything.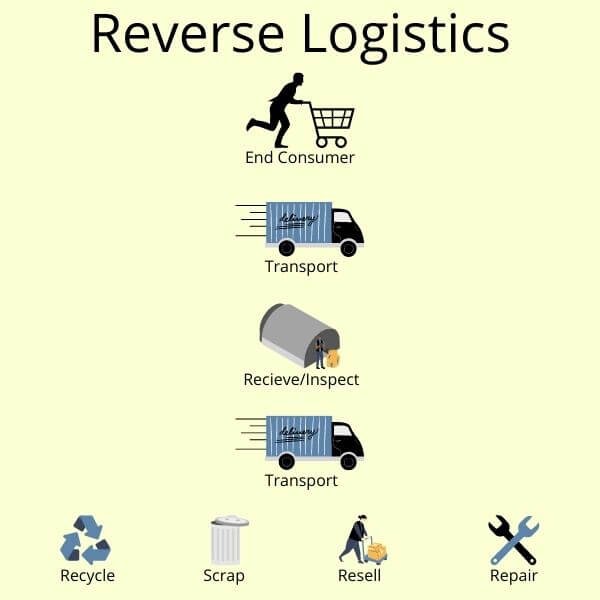 Well, all the e-commerce companies, logistics services, 3rd party supply chain management, etc. are focusing on providing quickest product delivery but they also need to focus on another aspect of e-commerce i.e. smooth returns. Returns play a major role while determining the cost of logistics. E-commerce companies are working day & night to reduce the returns rate as much as possible with better technology and improve the supply chain processes.
There are two different types of returns:
Return to Origin (RTO):

In RTO, the order is returned to its warehouse before reaching the customer. It wasn't delivered due to reasons such as "Wrong Address", "Couldn't reach the customer", "Cancelled before delivery", "Customer refused to take it", etc.

Customer Initiated Return:

This type you will definitely know. The return is initiated by the customer for reasons like a faulty product, wrong size, damaged product, etc.
As per a report of the e-commerce industry, the returns shipments are nearly 20 percent of the total shipments. For reducing this cost, companies are using two different strategies. First, by adopting a customer-centric return policy, i.e. the customer can easily return the product without any hassle. Generally, the time period of return is 15-30 days. They may also extend the return time if they find that the return rate is decreasing. It may ostensibly seem unfavorable but this reduces the urgency to return, and when a customer spends more time with the product, he or she gets attached to it and probably eliminates the option of return. Another critical factor in a customer-centric policy is helping them to make a choice of factors such as listing high-quality images with their detailed descriptions, 360-degree product view, size guides, or fitting tools.
The second strategy for reducing the return rate is implementing seamless operation with consumer analytics and a robust supply chain. Wrong product or improper size is one of the major reasons for return. You can easily address this issue using technical innovations for better and faster inventory management. It is also observed that companies who delve more into every return product record can identify the core cause and then address those issues which are leading to returns. These are some of the strategies which are adopted by the e-commerce industry to manage returns in the supply chain.
As the focus and importance of the supply chain industry are increasing, it can lead to many disruptions in the e-commerce industry. Adoption of models such as hyperlocal and omnichannel retailing is leading to more evolutions in the e-commerce industry. In the Omnichannel e-commerce retailing, the aim is to provide a consistent shopping experience across all sales channels such as on phone, website, or in a brick-and-mortar store.  Due to its multifaceted benefits, it is widely adopted in many parts of India, and across the globe.
The hyperlocal model is an upcoming trend which can also re-define the e-commerce industry in the future. The main focus of the hyperlocal market is to deliver products and services at unbelievably fast speed. It will enable the offline enterprises to their target customers and ensure product deliveries within a very short period of time. Under this model, hyperlocal companies partner with local merchants like Kirana stores, restaurants, and maintain a network of local delivery partners to deliver products instantly.