You must have heard the buzz of Artificial Intelligence in recent years. You can find the essence of artificial intelligence in many different sectors such as non-manual cash registers, high tech security verification at airports, etc. To the common people, they have felt the presence of AI in voice assistant devices such as Google Home, Alexa, Siri; in face recognition technology for the Face Lock in smartphones, or in image filters app like Snapchat, etc. 
However, AI is not limited to above-mentioned examples only but have a presence in the underlying technology of many different technologies including e-commerce. AI has opened many opportunities for the e-commerce stores which is helping in providing a better customer experience, increasing sales, generating new business, and helps in knowing your customers in a better manner. In this article, we are going to discuss how AI is crossing the threshold limits of the e-commerce industry and how it will help the businesses to scale up? 
Introduction of Artificial Intelligence in E-commerce:
Artificial Intelligence is helping the online businesses to predict the outcomes, sense the customer behavior, and automation in business operations. It is improving the user experience on e-commerce stores and hence making a better reputation of your brand. Whether it is a startup, manufacturer, or a small online business retailer, all are leveraging artificial intelligence to some extent for becoming a better epitome. It is transforming the business models of many companies or enterprises. It provides many different implications in the ways online retailer sell its products and customer buys them. 
Interesting Market Stats of AI in E-commerce:
By 2025, AI has been expected to reach the valuation of $36.8 billion globally, and by 2030 it may contribute to over $15.7 trillion in the global economy. As per a report by IBM, AI-enabled smart devices adoption may increase by 40% to 80% in the product and retail industry. 20% of customers are willing to purchase online by a chatbot. As per the Gartner, by 2020, more than 80% of customer interaction in the e-commerce industry will be handled by AI. The best benefit of integrating AI into your e-commerce store is that you can ensure that your customers will get 24/7 support on your store. You can engage your customers even after the normal business hours. It helps in generating more leads and increase in revenue. AI can help in:
Tracking customer behaviour in an online store
Checking shopping pattern and recommending products to the customers
Providing a personalized shopping experience to the customers
We will discuss how AI is helping the e-commerce industries in detail and in its different applications for e-commerce stores.
We have been using our vocabularies to search on the internet for years. But you can't express everything by Google. If you saw a pair of shoes and want to purchase similar ones, you can't describe their design or attributes on a search engine. Wouldn't be great if you could search by images, screenshots, and internet images or by a direct camera? Now, it would be possible by Artificial Intelligence. 
There have been many improvements in a smartphone's camera functionality and processing power. In combination with artificial intelligence, the search engines can accurately recognize, categorize and match images. The technology magnum opus like Google, Amazon, Pinterest, Bing, and many e-commerce owners have started to develop their own visual search engines. 
You would have probably used Google Lens which can detect the images of more than 1 billion objects. The other retailers which are leveraging this technology are ASOS, eBay, Walmart, Levi's, Disney, Salesforce, Snapchat, Ikea, and Lifestyle.
2. Personalized Recommendations:
On most of the e-commerce stores, you can find personalized product recommendations after searching or purchasing products on an e-commerce store. These recommendations can definitely help in boosting the sales on your e-commerce store. You must know that these recommendations are always AI-driven. It uses a plethora of data like search queries, viewing history, past purchases, items placed in the shopping cart, products you have shared on social media, location, dwell time, and buyer personas. Without AI in your e-commerce store, you can only assume what your customers prefer to buy. 
"Recommending products in the shopping cart can increase the conversion rate by 9 times." 
Product recommendations for a customer will give you higher profits, increased customer loyalty, higher conversion rates, and better average order value.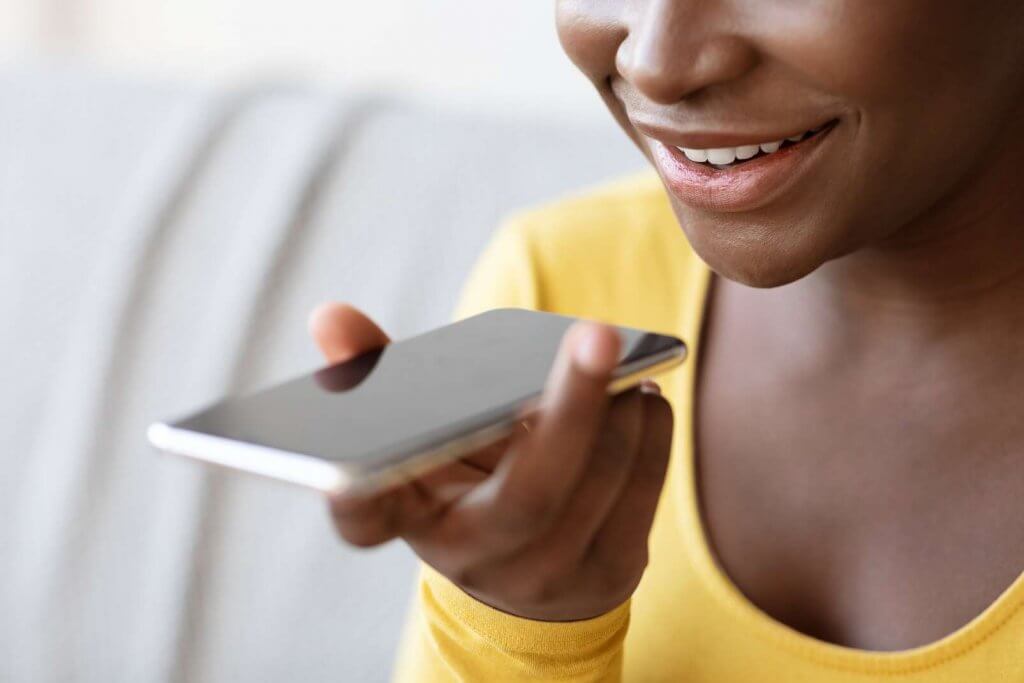 You would be surprised to know that every 5th search made by mobile on Google is voice search, and the numbers are only going to increase in future. The search in the upcoming time would be more intuitive, natural, and voice-based. Voice search is not just searching with voice, but it is an outcome of artificial intelligence and an introduction of machine learning in the market. Voice search is built with implementing a huge number of algorithms which are smart enough to understand your habits and needs. 
"Voice search is 3.7x faster than the traditional method of search by typing." 
The backbone of the voice search is AI. Through voice search, customers can search for products through their natural language. Know more about Voice and Voice Search Trends In Ecommerce.
4. Automated Product Description:
Writing the product descriptions manually on your e-commerce site can be a very tedious and is also prone to the errors. After the product image, customers interact with the product description. Also hiring a resource to write product description would also increase your operation costs. 
Using artificial intelligence automated product description capability would be a great choice. It can copy the product information from the manufacturer's site and can scour the internet for finding the latest updates and relevant details about the product. 
There are many other benefits associated with automated product descriptions:
Multiple product details per hour.
No errors in the product descriptions.
Check the effectiveness of the description and make changes if required. 
Do you know that search is the first thing by which a customer interacts with your e-commerce application? It is one of the most noticeable element by a customer on your site. More than 85% of the customers search their product on an e-commerce store. But if you are not using a smart search, then a single typo error or a spelling mistake can make you lose your customers. 
When a customer gets "We do find any such item" for his search result, he will immediately leave your store and look for somewhere else. You must have observed on giant e-commerce stores like Amazon, Flipkart, Ebay, etc. they offer suggestions and give results even with spelling mistakes or typo errors. If you don't want to lose your potential customers then you must suggest the correct alternatives for the searched queries. You can also provide suggestions on the basis of their previous searches. 
If you have a huge variety of products on your e-commerce store, then there may be chances some of them will never get reached, while having a good potential of a sale. Autosuggest feature of AI-based smart resolve this problem. It gives your customer a preview of other relevant products you have in store. 
6. Internet of Things (IoT):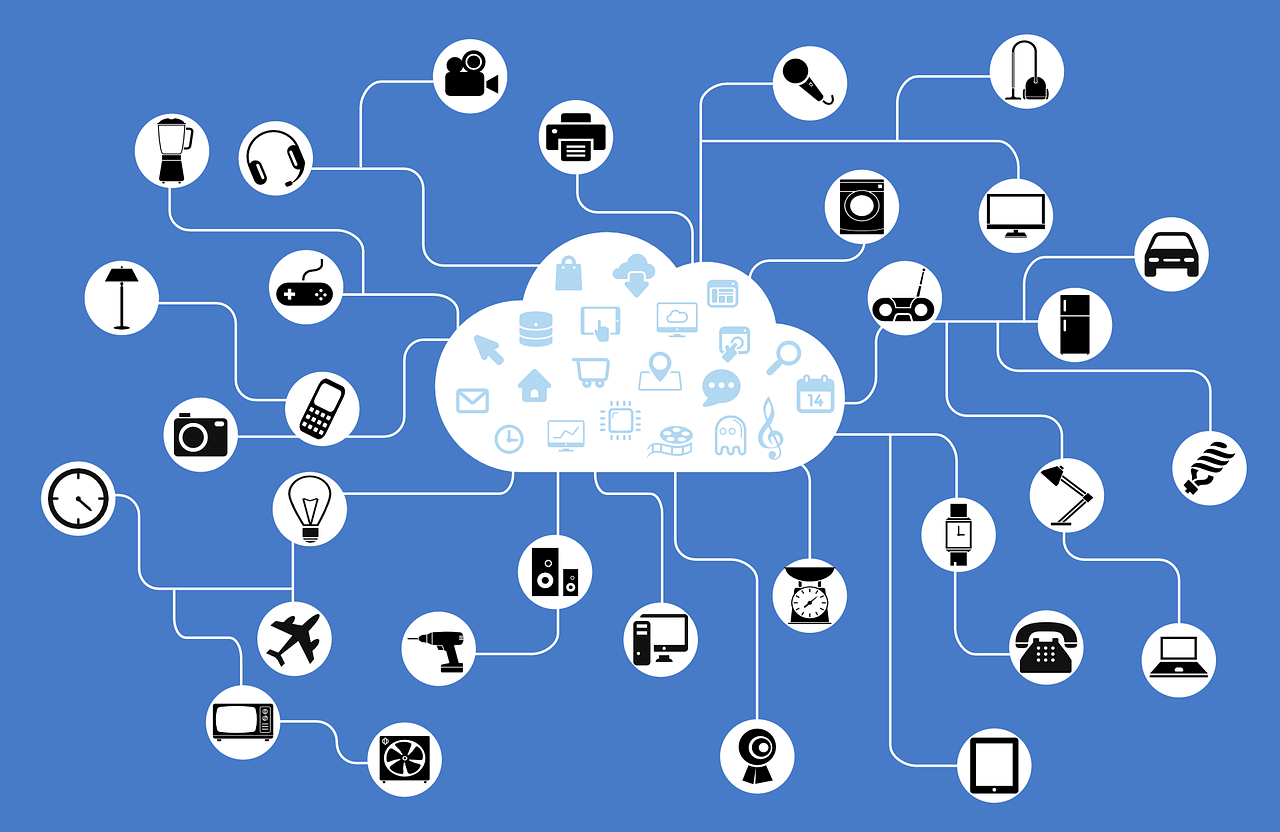 There is a great buzz of the Internet of Things for a few years. IoT enables devices to exchange data with the help of internet. The retail and e-commerce businesses are also leveraging IoT for smoothing their business operations. E-commerce get benefits of warehouse management, inventory management, supply chain management, better customer experience with the help of IoT. 
There are RFID tags and IoT sensors on the products which you can use for maintaining inventory in real-time. You can monitor and track the SKU units in your inventory with making any errors. Hence, it eliminates human prone errors related to stock keeping. You can use IoT to save information like product price, manufacturer's details, manufacturer date, expiry date etc. 
IoT will not only help you in managing the inventory but will also prevent the overstocking of products. You can use the temperature sensors to get the info & notifications of perishable items. Amazon uses warehouse robots to enhance the effectiveness of its picking and packing process. These robots can move at 8 km/h and load parcels of over 300 kg for now. 
You can also use IoT to give insights about popular products on social media platforms and through e-mail marketing. Make particular groups of customers and target them using IoT. It can recognize the shopping pattern in search trends and online browsing. 7
7.​ ​Warehouse Automation: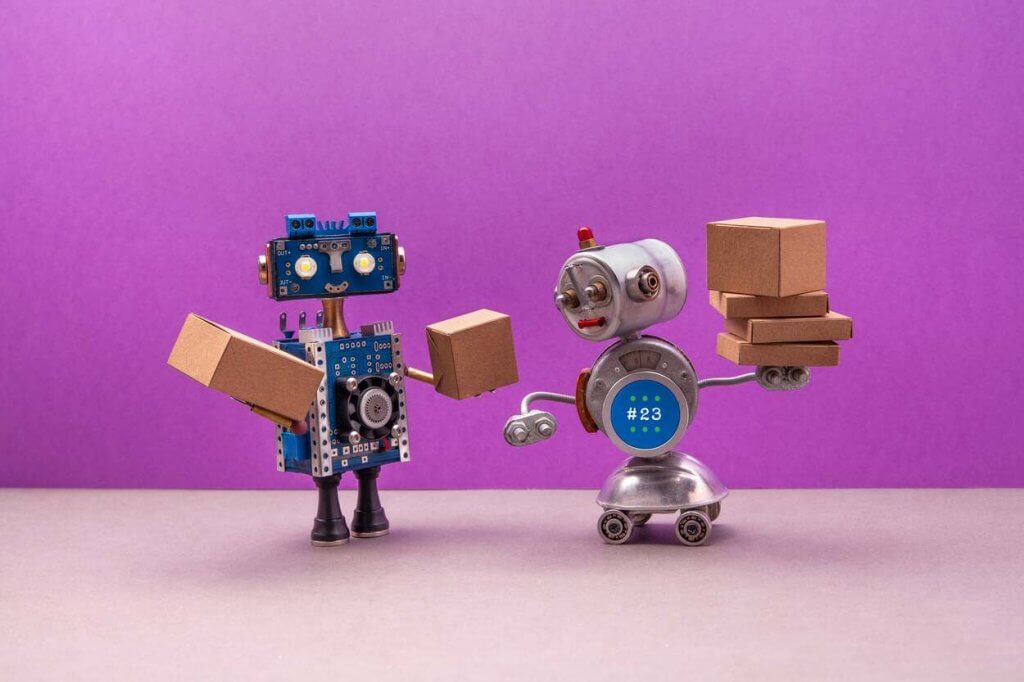 As e-commerce gradually became a bigger industry over the years. The warehouses which were initially operated through manual labours become so big that hiring more people to manage them would be costly as well as prone to errors. Automation in a warehouse with the help of artificial intelligence was like a boon of e-commerce services. Now, a customer expects features like same-day delivery or two days delivery which is only possible with the help of warehouse automation.
In e-commerce, the order volumes are increasing, turn-around time is decreasing, SKU numbers are also proliferating, while the order sizes are decreasing. To meet all these demands warehouse are no longer using the traditional practice of stock managers, forklifts, clipboard-bearing, etc.
Now AI-based smart robots are used in the warehouse which can work 24/7 and tout stock items. One thing is common between these humans and AI-robots, they both like to talk.
However, unlike who prefer to gossip, AI-based smart robots talks with warehouse management software.
When a customer makes an order on your e-commerce store, the warehouse management software gets information about it. Then the software communicates with a robot, and the robot finds the item to be packed them, and prepare for shipping. Smart robots can do everything but drive a delivery truck. 

Other benefits of warehouse automation are:
Highly accurate
Eliminates chances of human injuries in the warehouse
Fast stocking and retrieval
Results in low labour cost
Fewer chances of stock damage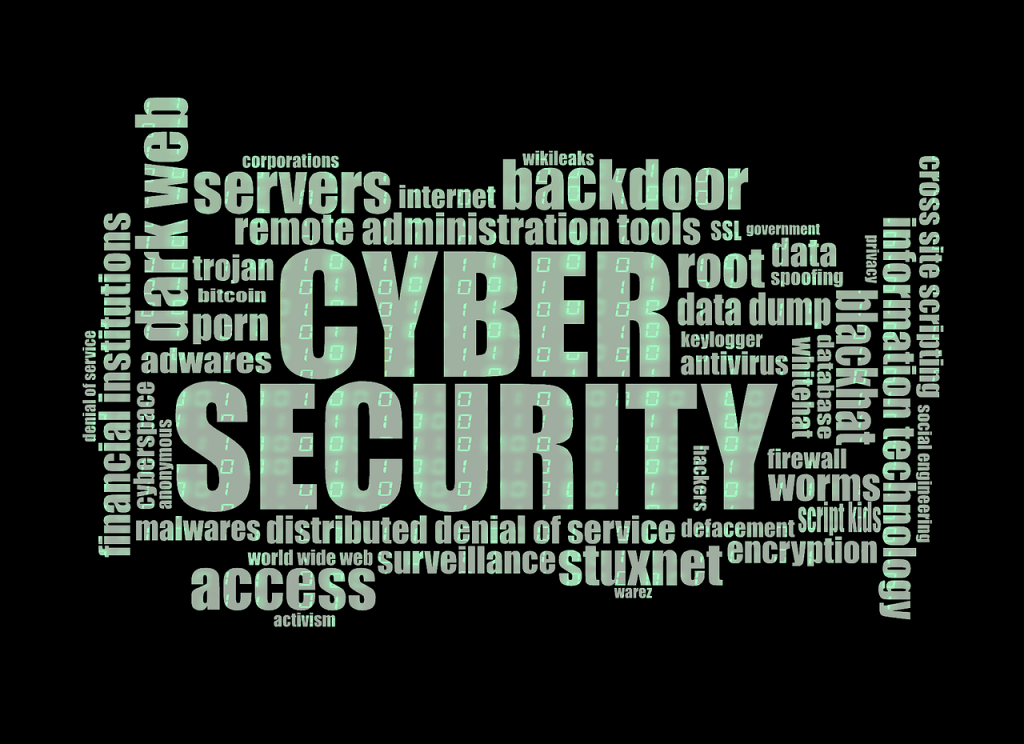 You must have seen biometric is used for protecting your documents at the driving license, aadhar card, SIM card centers etc. by scanning fingerprints, retinas, or palm prints. These are the contribution of artificial intelligence to cybersecurity.
Many companies are using AI to detect threats and other malicious activities. The AI systems are able to track even the smallest behavior of ransomware and malware attacks before it enters the system. They can also use predictive functions that surpass the speed of traditional approaches. Here are some other different ways by which AI is helping in cybersecurity:
For updating security databases. AI can check logs from different sources and can detect news imminent threats.
It can check any unusual activity. If there is a large scale malware movement AI would be able to identify it. It has a certain parameter to alerts the system if it is a threat or a false alarm.
AI can pinpoint potential weaknesses, bugs, and security flaws. For example, machine learning can be used to detect when untrusted data has been sent from an application.
Data is the new oil in today's time. If you are running an e-commerce store then you must use the data of your customers to provide them with better customer experience. You can get much information from customers such as name, gender, location, types of product they purchase, searching history, clicks, and other user interactions. You can use this data by an AI-based analytic tool.  By placing product descriptions, images, and customer data in raw form, artificial intelligence does not need to sort through data structures while using data for different web applications. 
Last but not least, you can implement an AI-based e-mail marketing on your e-commerce store. It is still one of the most powerful tools to retain customers on your e-commerce store. Some of the benefits of AI-based e-mail marketing are:
Emails appear more humane than being automated
​Customers get a better appeal through e-mails
​Changes in the e-mail marketing strategy as per the customers' feedback
In this article, we have covered almost all points of how AI is boosting the E-commerce industry. At Ceymox technologies, the best e-commerce development company in India, we are having expertise in implementing automation tools, AI-based solutions in an e-commerce store. Let us know your requirements so we will serve you in a better manner.
About Author