The e-commerce industry has witnessed an enormous rise in chatbots. As per the report of Business Insider, in 2020, 80% of e-commerce businesses wanted to integrate chatbots. There was a time when the chatbots were only limited to collect the e-mail address and contact number of the customers, but now things have changed significantly. They can now automate business processes, help customers for shopping, and enable retailers to foster better customer experiences and streamline a vast matrix of complex interactions. Whether it is a Fortune 500 company like Google & Amazon, or a small-scale e-commerce store, all are leveraging Chatbots for their business operations.
Do you know it has been expected that by 2021, the chatbots market can reach the valuation of $3 billion? While in 2016, the worldwide market valuation of chatbots was $190.8 million. Thus, the chatbots market is rising at a good pace. In this article, we will be knowing almost everything about chatbots starting with the exact meaning of Chatbot.
Chatbots: Are they robots?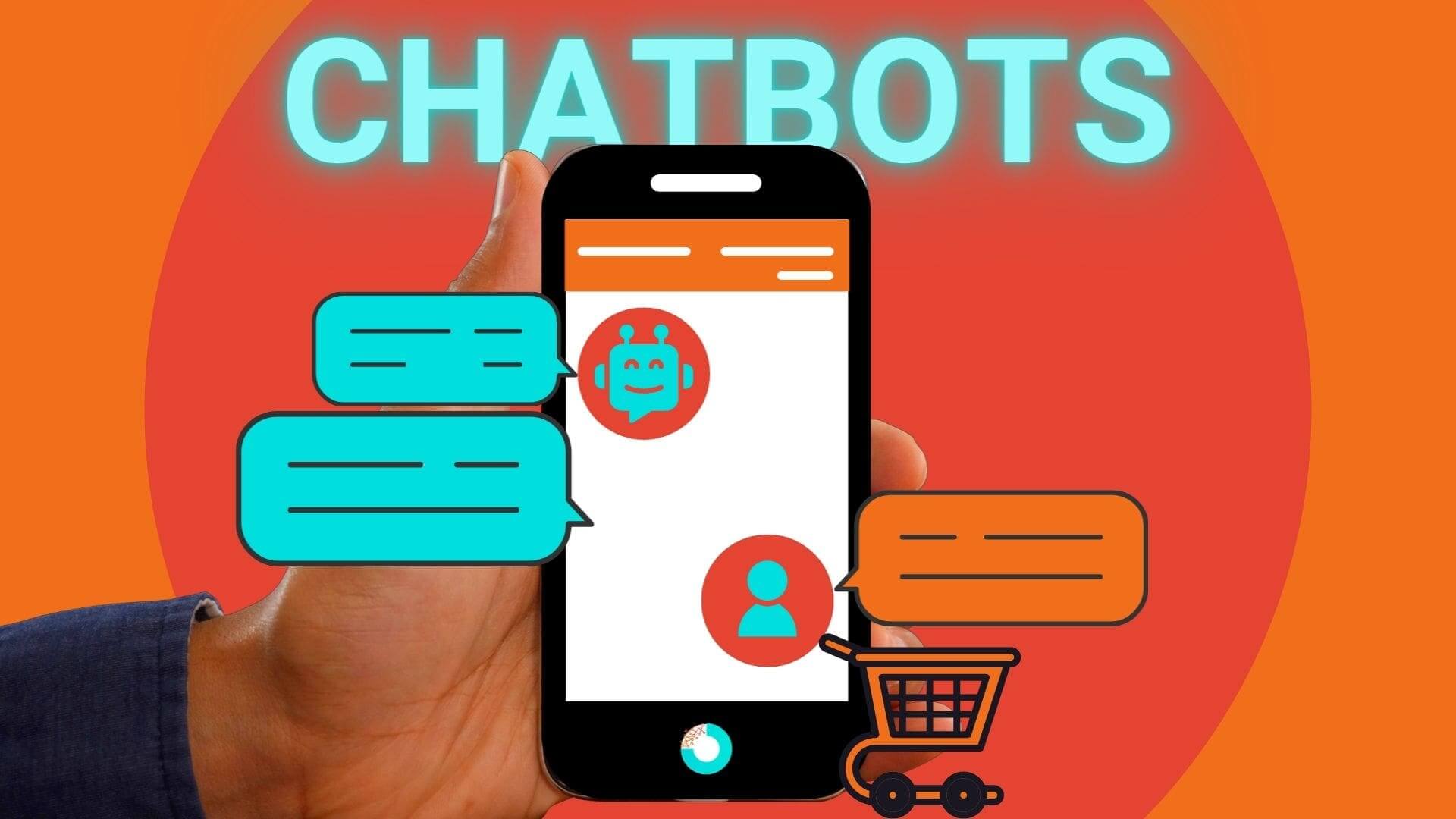 Yes, chatbots are a sort of robot but not physical. You can't touch them but you can interact with them. It is not a highly graded technical machine but a computer program which can initiate and carry a conversation with the customers. The chatbots have been programmed to understand all the potential queries of the customers. Earlier, the chatbots were developed pre-programmed coding scripts, that's why they used to give similar answers. But now they are built using advanced machine learning and artificial intelligence algorithms. Thus, they can learn from their experiences and resolve the queries on the spot.
It would be erroneous to say that human beings have been completely replaced by the chatbots in the customer service, but the truth is that they may get replaced in future. With artificial intelligence technology, it is hard to recognize whether you are interacting with a human being or a bot.
The e-commerce industry has been most impacted by chatbots. They are completely changing the way e-commerce stores used to interact with their visitors to answer their questions. The customers get a highly personalized experience with faster and accurate responses. In the current scenario, it is possible to deploy chatbots on other platforms as well, like Facebook Messenger, WhatsApp, and others.
You can save 30% of your operational costs by introducing chatbots. And you are not alone, more than half of the businesses are planning to spend more on chatbots instead of mobile apps. The most attractive feature of chatbots for the users is their 24 x 7 availability.
After knowing what a chatbot is, let's know the different types of Chatbots available in the market.
You must have interacted with these chatbots. These chatbots help the users to go through the company's business and are able to answer certain FAQs. They are built using deep learning algorithms and natural language processing. These chatbots are mostly used in human resources, the e-commerce industry, digital marketing, healthcare, etc. The main features of these chatbots are:
Customer Support

Suggestions

Ordering food

FAQs Answers
Skills chatbots come with not many capabilities and are able to perform a single action. Such as they can turn ON & OFF lights with the voice assistance ability. They are built with NLP features for a quick & better understanding.
As the name indicates, Assistance bots help the users to resolve any queries. They are having semblance with the support chatbots. You can perform a conversation with them and they will answer all your queries. A few best examples of these chatbots are Apple Siri, Google Assistant, Amazon's Alexa, etc.
d. Transactional Chatbots:
You can consider transactional chatbots as a particular type of Assistance chatbots who are able to perform only transactional activities. These activities include making an order, reserving a table at a restaurant, etc. You can use the transactional chatbots as per your industry niche.
e. Informational & Information Gathering Chatbots:
These chatbots are used for collecting and then distributing information. Some of the common purposes of these bots are news bots, push notifications, news suggestions, etc. They are having many uses in the education field, digital marketing, and corporate world as well. You can use them as research assistants, and find information from many different sources.
f. Social Messaging Chatbots:
These are like any other chatbots but are especially work on social media platforms such as Facebook, Instagram, WhatsApp, and others. It is easy for the people to directly interact with a bot as they interact with their kith & kin.
Different Roles that Chatbots can play in your e-commerce store:
You can do branding and marketing with the help of chatbots. Many chatbots have designed and trained as per different marketing requirements. The chatbots are able to answer many different queries of the visitors on your site and can help you in showcasing services and products. This builds the reputation of your brand and increases customer loyalty. Chatbots can also do remarketing by reminding the users for purchases through messaging apps. They can increase the conversion rate by sending notifications of new purchases, discounts, etc.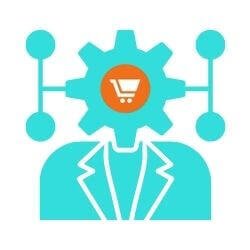 The role of the store executive is to check the inventory and remind the owner if the stocks are going to be over. For limited products, it is quite feasible, but if you are selling thousands of products then it becomes quite strenuous. It is not easy to track and manage thousands of products. But the chatbots can help you. They can be programmed to manage the inventory. They can notify the customers if the stock is going to end for a particular product and will remind you if any stock is going to expire or over before it shows "Out of stock" on your site.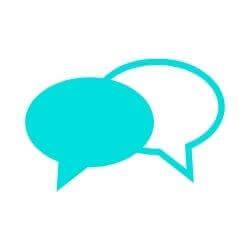 The most important use of Chatbots is as a conversational tool. Suppose a customer who reaches your online store has a query. Now either the customer will leave the store to search the query on Google or will reach the customer care team of your store. There is a minimal probability that the query will get resolved immediately. However, a chatbot is helpful in this. They are available 24 x 7 as a support service to help you with any type of query. They can do a live chat with customers. Thus, regardless of what items they are buying, chatbots can help you with every query.
How chatbots are benefiting e-commerce stores?
Here are some of the ways by which chatbots will be beneficial for your online store:
1. Better Customer Engagement:
In today's time, many customers prefer to engage with chat instead of taking phone calls to customers. But to keep the customer engaged in your online store, you have to give the responses in an appropriate time. As per the research of Harvard Business Review, just a 5 minutes delay in resolving the customers' queries can decrease the customer engagement rate by 150%, while a delay of 10 minutes will take this figure to 400%. On the other hand, if you use chatbots for managing the queries, they can increase the customer retention rate by 54%.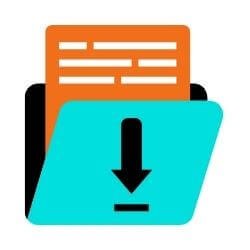 In the 21st century, data is the new oil. You can make great use of customers' data. However, you must collect the data through ethical ways and with their consent. With chatbots, it is easy to motivate the customers to share data such as preferences, contact details, e-mail address, contact number, and much more.
You can use this data later on for sending promotional e-mails, newsletters, messages, etc. This can increase the customer retention rate as well.
3. Reduce customer acquisition cost:
Customer acquisition cost helps you to know how much money you have spent in attracting a single customer. It is obvious, the lower the CAC, the better. Chatbots can help you in reducing the CAC by offering an instant & engaging conversation with the customers. Thus, the customers will not easily leave your site. They can also suggest a certain product to the customers on the basis of previous orders done by the customers.
4. Reduce customer care support costs:
As we mentioned above, chatbots are a great tool if used as customer service support. There are many stats which show that by simply resolving the queries of the customers, e-commerce stores have gained huge sales. Answering simple questions is relevant to 55% of the customers, and 64% of the customers prefer 24 x 7 online support, which is not possible without multiple support teams. Using the chatbots in your e-commerce store, you can cut the customer care support costs by 30%.
5. Increase customer retention rate:
Customer retention rate is the percentage of visitors to your company which has converted into loyal customers over a specific period of time. It is obvious that you will try to get higher customer retention rates. This is also termed as customer loyalty. You can use Chatbots to increase the customer retention rate as they will be in the constant touch of the office. Product suggestions and better customer service will help with this. Popular brands such as Sephora, 1-800-Flowers, eBay, H&M and Burberry are already using the chatbots for better communication with customers.
About Author