We have reached the 3rd decade of the 21st century. In the last decade, the e-commerce industry witnesses a great elevation with more and more businesses going online. And in 2020, when the whole world was going through the coronavirus pandemic, people were staying in their homes due to social distancing, online shopping was the only left option for their groceries, milk, medicines and much more. By COVID, people realize the potential of the online business industry. And thus, you will see huge competition for every industry niche in the e-commerce business. To stay ahead in this competition, you have to leverage every strategy for bringing more and more customers to your store.
There are ample ways to draw people and create customers such as SEO, digital marketing, promotional campaigns, etc.  But after drawing the visitors to your store, they will start browsing the store, check the products, and ultimately add them to the shopping cart. But still, they may take some time to make a final purchase or they don't make it at all.
Sometimes the customers need an incentive for making a final purchase. An incentive can be either discount, or a coupon code for reducing the overall price, and making the sale lucrative to the buyer. Coupons are among the best ways to reduce the abandoned carts, as a customer will go back and complete sales with discounted rates. Here are a few strategies for using discounts/coupons for your Magento store:
· Bundled Items Discount:
Many customers prefer to buy bundled products, as it makes them feel that they are paying less in comparison to what they have paid for buying products separately.
For e.g. you can give a discount on buying related products bundle, as it will save your costs on shipping and courier. It will also increase your gross revenue due to the sale of multiple products. Remember, don't think about the lower margin because you will sell more products in the end.
· Coupon discount for second items:
There are many e-commerce stores who provide a coupon discount when the customer purchases a second item on the same transaction. It means if a customer is buying product A then there will be no discount, but if they buy another product B, then they will certainly get a discount. This encourages customers to buy one more product. It will increase your gross revenue and your multi-item revenue. It will also improve customer loyalty.
Consider an expiry date of the coupon codes. The shorter the duration, the more customers will tantalize to use it. It is a basic mentality, when we realize that we can miss a sweet deal if we are not quicker, then we start wanting it that we never wanted in the first place.
It is highly efficient during the vacation or festival season. Make sure to promote the deal through e-mail campaigns to targeted customers. Adding an action-based popup to your site is also a good idea.
Ostensibly, it may seem quite advanced but it isn't as you can monitor the customer behaviour and movement on your Magento store. There are rewards based on the on-site actions of visitors. It motivates them to focus on a particular part of the store. You can achieve this by offering codes to returning visitors. These customers must have spent a certain, predetermined amount of time. The codes will be delivered through e-mail.
· Leverage Segmented lists:
Segmented lists are highly useful for an e-commerce store. In Magento, it is quite easy to generate, develop and implement a segmented list. E-mail marketing is amongst the important marketing strategies and it doesn't work without involving segmented lists.
You have to identify the customers perfect for that list, then create it, and then come up with an exciting offer using coupon codes. It is a working method for improving sales.
· Coupons as Survey Rewards:
Surveys give you an insight into what customers are wanting. But we know that people don't like to fill the long questionnaire with surveys, especially if it is uninteresting. So how do you get people to complete them?
Using a reward! If the visitors will get a coupon code then they are more likely to complete a survey. Also, as you will give out more coupons, it can turn in more sales and thus more revenue. It's a win-win for you and your customers.
You can redirect your customer for an off-site survey or can use a tool on which the customers will answer & get a reward without leaving the site. In Magento, you can develop such handy tools which are cheap and effective in use.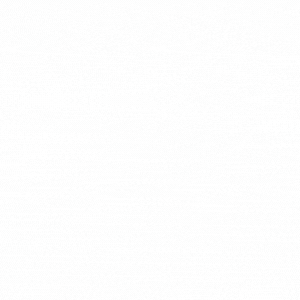 As we heard the word pop-up, an annoying pesky card came to mind. But just like technology, the popups have evolved and now they are a powerful marketing tool that can improve conversion rates.
A well-timed, strategically formulated pop-up will be something your visitors are relying upon, at least subconsciously. Create a contextual pop-up i.e. provide an offer so that it really works. Make sure if the customers have denied the offer then it doesn't flashback.
Coupon codes at the checkout page are always a working thing. How does it work? Suppose you sell pizzas. A customer came to your store, chose 3 pizzas for $50 each. Add shipping address and card details. Then just before completing the purchase, you offer a coupon code "One drink free with a $200 worth of cart". It is an exclusive deal, else the same drink will cost you $25. The customer may add one more pizza for a free drink.
It has been a proven strategy that can increase sales and the gross revenue of the store.
Last but not least, this is a very classic discount model where you offer the deal as per the quantity purchased. You are offering a certain discount on buying two products, and a better discount for three or more. In this strategy, a customer is more likely to buy a large product and then lots of cheaper products for fulfilling the desired discount.
About Author