Since the notion of customer experience (CX) was first introduced, companies and digital professionals have been debating and testing the best approaches to use. Numerous analyses, and research and there are stories out there that discuss the idea. There is a brand avalanche. references to information and data.
Yes, it's beneficial to know business trends and best practices. But occasionally, brands
Don't forget to pause and consider what this data is saying to us, particularly from the standpoint of the client.
How can we apply these insights to how we connect with clients daily? Brands must pay closer attention to the data to decipher its deeper significance. what clients say. Customers must feel heard, and improved experiences are required. waiting after receiving their comments.
7,000 people participated in the poll, and we had responses from people in Australia, China, Ind, Japan, Malaysia, Thailand, & Singapore. We received insightful information and guidance on CX and branding initiatives from this variety of consumers from various nations. They anticipate businesses to put a premium on a frictionless user experience across all touchpoints, safeguard customer data, and consider eco-friendly efforts.
We anticipate that when companies go through the whitepapers, they will feel a greater need to engage in two-way dialogue with consumers, listen to what they have to say, and establish trust-based relationships.
All of them will start with the practice of good listening.
Listening is defined as "to give attention to sound or movement" by the Oxford Dictionary. One hears what others are saying while listening and tries to decipher what they mean.
So why is it crucial for a firm to listen?
You'll see that the term "listening" is no longer limited to hearing.
To provide more individualized replies, it is increasingly important to comprehend the context and background.
Consider yourself your consumers for a second.
You receive a tonne of emails, social media posts, and push alerts every day from various companies vying for your attention.
When you quickly search for a product on Google, you are inundated with comparable results.
You may occasionally feel paralyzed by the worry of making a poor decision and regretting it afterwards. Indecisiveness is caused by having too many options, according to psychologist Barry Schwartz.
What can companies do to assist consumers to feel less anxious and make their lives easier?
A hint? Consider what your clients want when you develop useful brand utility.
Because of the information deluge we experience as industry professionals, we can miss crucial information at crucial times when clients' views are developed on the brand. We believe we when, in reality, we already are familiar with our client's preference for our brand or product. We advertise our goods. striving to align them with how we see our features consumers require. We fail to initially "listen."It's crucial that we already have a service-oriented approach. All firms, no matter how big or little should do it. embrace everything, from IT to customer service and marketing. and executive. Once we adopt this mentality, we start to be more attentive to our clients' needs. We can additional effort to comprehend their circumstances and trouble spots. By actively listening, we can anticipate their demands more precisely and respond accordingly, eventually offering a brand utility that sets us apart from the competition.
Let's hear from the customers
What draws people to your products and services?

What compels them to return?

What are the common aches and pains they have with you?

What are they prepared to provide you in return?
These are the inquiries that Magento sought to address when it hired YouGov to do research for an India study in 2019. We polled 1,405 respondents in India to learn what influences their preferences for online retailers and how they feel about data sharing and emerging technologies.
We believe you can maintain the relationship's evolution into something more valuable—a levelled-up shopping experience predicated on the trust of your customers—by "listening" to them more effectively.
The idea of brand utility is fundamental to brand purpose, which is the reason your brand exists. The main reason you carry out your work is to serve your clients.
For you to utilize this notion of brand utility, which is a more practical strategy, it must be strong. Your utilization of your brand will be obvious if you understand its purpose. You've already established an unbreakable foundation, regardless of the directions this very competitive business industry may take.
Yes, the commerce sector is challenging, particularly now that it is moving from a physical to a digital format. When comparing different brands, a retailer's competitive price is the deciding factor, according to slightly more than half (51 per cent) of the poll respondents in India. Additionally, nearly half of them (47% ) take a lot of time to examine all the best rates on the internet.
53% of respondents said they would be prepared to make another purchase from stores that continue to provide lower pricing than rivals following a single transaction.
If you provide free shipping, 67% of Indian customers are probably to shop with you once again.

If you provide a free returns policy, 57% of Indian customers would come back.
Who wouldn't want rewards points, rebates, and freebies in addition to low prices?
The majority of Indian consumers (67%) would probably return to a store that offered free shipping, whereas 57% would do so in response to the store's free refund policy and 46%  in response to reward programs like cashback incentives and points.
There is much more to it than just the price and any bonuses, though. Increased long-term investments are required. Affordability is undoubtedly one of the determining elements for consumer purchasing decisions, based on the numbers above, but brand image & loyalty are another part that is developing.
In a highly competitive commerce industry, your strongest difference will be your brand utility, which results from your brand purpose.
Allow customers to benefit from your inexpensive rates and freebies, but go beyond that by providing them with value through a brand utility based on a service mentality.
Consider how your product or service might be significant to your consumers beyond a transactional connection.
You'll be more effective at expressing your "brand promise" after you have clarity on your brand's purpose and utility.
Your brand purpose serves as the foundation for your brand promise (or mission statement). It is a pledge you make to your clients and staff to carry out your objective.
Keeping your word is essential to building trust and providing gratifying client experiences.
Brand usefulness also plays a role in this. It will serve as the impetus for you to maintain your word. It's how you make sure your consumers recognize the value you provide.
Constantly updating the Online Shopping Experience
As an illustration, consider the Seniority Group. This is an omnichannel business that provides a one-stop shop with a selection of goods to assist seniors to maintain their freedom and live life to the fullest.
The Seniority Group first believed that senior citizens would choose conventional, in-person interactions with a brick-and-mortar store. The management quickly realized, nevertheless, that they had miscalculated the senior community's appetite for online shopping as well as the substantial client base that includes those looking to buy for their fathers, grandmothers, in-laws, and other family elders.
With a 500% increase in sales in 2017, the organization's e-commerce needs eventually surpassed the first Magento Open Source store's capacity.
The Seniority Group needs to increase its capabilities and offer a better shopping experience in light of the market's fast expansion in terms of both client base and presence. The capacity & functionality of the current platform, however, did not longer satisfy either the expanding consumer needs, such as smartphone experience and product searchability, or the evolving business requirements, such as integration across functions like sales, warehouse, and others.
The team has made notable design upgrades to assist elderly customers in easily finding what they want.
Greater font size and distance Between Interface elements

Menus and form-filling made easier

Indisputable and correctable error messages

Fewer options per page, such as a separate section for shopping and browsing
Be aware of how your clients' interests and behaviour are changing, particularly in the digital sphere.
These adjustments may indicate what action you should do next to improve their online experience.
Investigate integrating your internal teams to improve the customer experience overall through effective processing on your end.
After switching to Magento, The Seniority Group saw a 180% boost in traffic.
The Seniority Group has also seen that paid ads are far more responsive than those on the Magento Commerce platform. This has primarily boosted revenues and maintained a reliable platform with practically infinite operational scale.
The Seniority Group's conversion to Magento Commerce has produced amazing results. A 180% increase in traffic has been observed on the new responsive website. Shopfront efficiency guarantees that peak demand doesn't have an impact on the end-user experience.
Because of this, the Seniority Group can reliably execute ads even when there are over 1,000 concurrent visitors on the site.
Simple and mobile-friendly
Your website and other online platforms are some of the primary touchpoints where your clients may contact you. Customers look up your web presence and consider it while deciding whether or not to buy from you.
41%  of the Indian consumers, we questioned said they would return to a shop with a strong reputation, and 42% said they would do so because of a lot of favourable evaluations.
Retailers must thus make sure that they continuously provide value and a nice experience across all touchpoints if they want to improve their reputation, garner favourable reviews, and win over return consumers.
For instance, Indian respondents to our poll indicated that all these experiences are crucial to their purchasing decisions: 47% would purchase it if it loads quickly, 50% would if it's simple to use and navigate, and 51% would if it runs well on smartphones.
Adopt cutting-edge technologies, such as Progressive Web Apps, for a smooth and quick native app-like experience.

When developing or improving your website, a smooth experience ought to be a given.

50%  of customers in India will If your website is simple to use and mobile-friendly, customers will feel motivated to buy.
Data Security First, Suggestions Second
A feeling of safety. One of the nicest gifts you can give somebody is this experience. Someone will be certain that they can depend on you if they feel secure in your presence.
The findings of our poll indicate that business is no different. For 48%  of surveyed Indian respondents, the security of their personal information when making online purchases is crucial.
Moreover over one-third (39% ) of survey participants are okay with the website's AI algorithms using profile data (such as age, gender, geography, etc.) and other data (such as purchasing, transactions, and activity history) to recommend things customers would enjoy. This indicates that if they have a more individualized purchasing experience, few Indian customers are amenable to revealing their information.
Be open with your consumers and explain how your data is gathered and used.

Analyze and select the pertinent facts that you will use to formulate sound suggestions.

39%  of consumers in India are ok with merchants using personal information details regarding pertinent recommendations.
Payments: Traditional or electronic? Give customers the freedom to decide.
The buyer has so made up their mind to purchase, chosen all the items they want, and finally started the checkout process. They anticipate that their chosen mode of payment will be accepted, however, what happened if it isn't? Retailers can miss out on opportunities to build brand relationships and make sales.
Additionally, this squandered opportunity is shown by our India survey: If cash on delivery, debit card, or e-Wallet payments are not accepted, 48%, 42%, and 36% of consumers say they won't purchase there.
Surprisingly, cash is still the most popular payment method in our poll, even though India has started many digital payments as a result of its decision to demonetize banknotes in 2016. Debit comes in second place to this more established payment mode, while eWallets, the newest, comes in third place. However, this does not imply that alternative payment methods ought to be disregarded.
If a business doesn't take cash on delivery, 48%  of customers will not purchase from them.
As much as feasible, offer every type of payment method that clients could require. Prioritize the methods of payment that the majority of your clients use if they are still an option for your business.
For Indian consumers, cash on delivery remains their favourite method of payment.
For this form of payment, consider your alternatives for safe and digital tracking to prevent money loss in transit.
Change Your Brand To One That Is Greener
Eco-friendly initiatives are only one of the numerous current tactics that firms are experimenting with, especially given that the majority of customers are more aware of environmental issues.
Retailers may be in a better position to develop an eco-friendly brand if they combine these factors with the chances provided by an online market. Take India as an example; 34%  of those who responded to our study believe that internet purchasing is more environmentally friendly than in-store shopping.
In addition to thinking that online purchasing is more environmentally friendly, more than a third of consumers also seek out companies who continually incorporate greener practices into their operations. These percentages of the people who responded to our poll are inclined to shop at a store that:
Gives away 39% of profits to environmental causes.

35% of its items are free of single-use plastics.

Analyzes its production process to reduce overall emissions, excluding air miles (35 per cent), from manufacturing, transportation, etc.

Reduces the number of air miles (the distance that goods must travel by plane) for their items by 30% 
And from the other hand, over half of our survey participants would probably pick a certain brand over the other if:
A retailer is open about where its items are from (47% )

The company uses less environmentally unfriendly packing materials (46% )

Find methods to include sustainability and eco-friendly efforts into your brand utility if you haven't already.

Give details on the packaging and suppliers of your products.

These may be used in your USP as well.

Always make sure you are following India's environmental laws.

34%  of consumers in India are considered to be more ecologically friendly and more amiable than in-store shopping.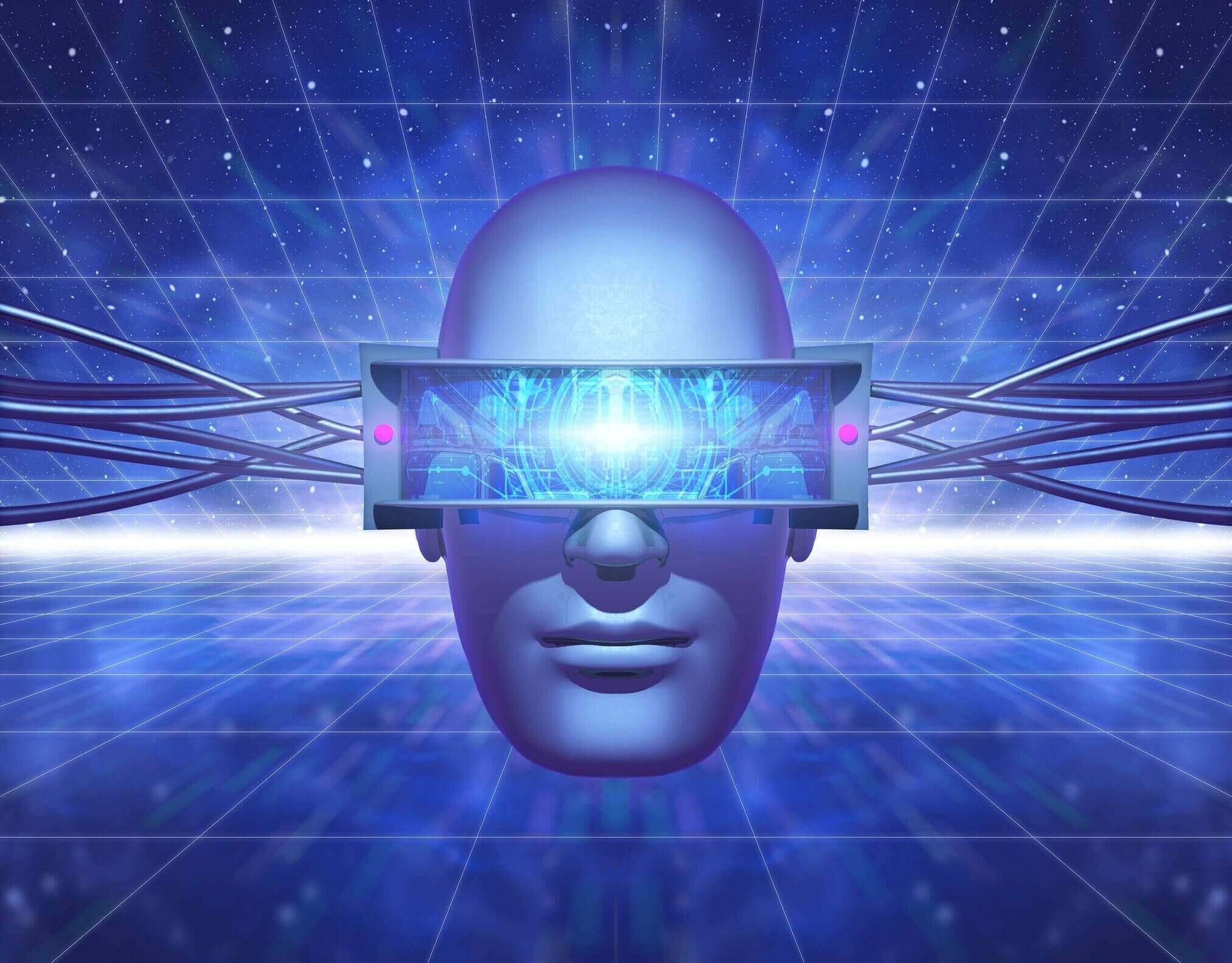 Because the market is confident in Artificial Intelligence – AI, now is the ideal time to be more optimistic about research into how cutting-edge technology may improve consumer experiences.
For instance, you may experiment with augmented reality (AR) to give customers the option to virtually "try on" things before making a purchase.
Promises made and kept together are a recipe for building trust.
What will you do next once trust has been established?
Possibly use cutting-edge equipment and technology to offer a better service.
India has a good start on implementing its new technology endeavours since experimentation is warmly received by customers. 67%  of respondents to our study said they were "somewhat" or "extremely" comfortable with merchants using cutting-edge technology like artificial intelligence (AI).
Furthermore, 56%  of them seem to be more inclined to purchase from a company with AI capabilities if they have competitive prices, top-notch customer service, and a user-friendly website.
Allow AI to enhance the utility of your brand and strengthen your relationships with consumers by analyzing user behaviour, preferences, feedback, & characteristics to forecast behaviour and provide distinctive, individualized experiences. This makes it simple for you to boost engagement and provide dynamic, one-to-one connections.
Indian shoppers are "somewhat" and "extremely" comfortable with shops using cutting-edge technology like AI, according to 67%  of them.
The value of a two-way investment in relationships
A promise fulfilled by the utility builds unshakable trust. At this point, your consumer will also be more willing to give you their time, effort, and unvarnished opinions. They have faith in you to take better care of them.
Customers rely on you to listen in return. should have the humility to acknowledge criticism and act on it—doing it correctly so that you won't let them down.
One of the greatest strategies to maintain the evolution of your online store is to actively listen to your consumers. This will help you win their trust and foster better bonds with them.
Takeaways for the brand value that may be tweeted
Start by paying attention to what your consumers are

Consider this question: "How can I assist my clients?"

Take into account how people interact with your brand overall.

Discover chances to make it simpler for them.

The brand utility should be eye-catching, practical, appealing, and sales-driven.
About Author