When it comes to e-commerce, time is even more than money. A slower site will affect negatively the overall purpose of taking your business online. It affects the sales, customer experience, loyalty, and visibility of your site. All your marketing efforts will go in vain if your online store speed is quite low.
Do you know that 40% of the buyers don't wait for more than 3 seconds before leaving an e-commerce store? 
Online platforms have gained significance as a result of the paradigm shift toward becoming digital among retailers and distributors. The initial impression a potential consumer has while visiting your website is all it takes for him or her to establish an opinion about your company.
Consider a visitor arriving at your online store and having to wait a few seconds before seeing the page's content. It would not only turn away this visitor, but it would also give your brand a bad impression. 
There was a time when the loading speed had no effect on its ranking. Like just 20 years ago, all websites on the web were equally slow as the internet speed was quite low in general. So, users have no expectation of fast loading. In fact, after clicking on a link, the users can even do their other tasks till it loads. But now the times have changed, the internet speed has gone up to megabits per second and now sites are expected to load in a fraction of a second. The sites have also become heavier and the users are not quite impatient. Slow websites are no longer tolerated since search engines like Google and Bing have improved their quality, changed their algorithms, and also lost patience.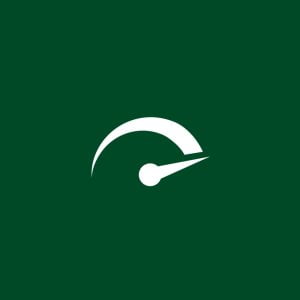 Website Speed is an important metric to consider which can define the success of an e-commerce store. But, do you know what is exactly the website speed or page loading time? In simple terms, the time spent by the website between clicking a specific link and loading that page or displaying that content on the requested browser is called the website speed.
For example, if you search shoes on Google, and there are certain search results for e-commerce stores, and you click on the e-commerce link of a shoe brand. The speed of a website is determined by how long it takes for the dedicated page to load in your browser. Less than 2 seconds is the best webpage speed measurement. Yes, that is the only thing you have to offer website visitors.
Why is Site Speed so Important for your E-commerce Business?
After defining the site speed, we have reached the most important part of this article i.e. why we should even bother with the low speed of the site. Well, the speed of the site will impact your business from multiple angles.
A customer who is adding monthly groceries to her cart would rather not wait for the page to load for five seconds or longer for each item to be added. This would provide the consumer with a bad experience and might, more often than not, cause customers to leave your website. 
Let's discuss some of the negative impacts that can result due to a slow-loading website:
Bounce Rate:
If it takes too long to load your website, then the users will definitely leave your site and go to the competitor. This will lead to a high bounce rate. Bounce rate is the percentage of visitors who abandoned the site after viewing only one page and without any interaction or purchase. There are multiple ways by which site speed increases the bounce rate:
User Experience:

Users get frustrated by a slow site and it leads to a poor user experience. If the users have to wait for a longer time to get the page load, they will abandon the site and it will lead to a higher bounce rate.

Impatient Buyers:

Today's buyers have become impatient as they expect everything on the web to load quickly. If the website is running slow, they will leave and look for a faster alternative.

Negative first impression:

A slow website kills your first impression in front of the users. They might perceive your brand as unprofessional or unreliable if it is taking too long to load.
Negative Ranking:
The speed of an e-commerce site plays a significant role in determining its ranking on Google and other search engines. There are a plethora of factors that Google consider while determining its website rankings, and site speed is one of them. Here is how the speed of your e-commerce site will affect its rankings:
Google Page Experience Update:

Google has mentioned that page experience which consists of factors like site speed will play a pivotal role in deciding the rankings. A major page experience update which employs Core Web Vitals is introduced by Google. It is a set of measures pertaining to site speed, responsiveness, and user experience. E-commerce stores that have high speed and smooth UX will tend to get better or higher rankings.

Mobile-first indexing:

Google primarily uses mobile-first indexing i.e. it crawls and indexes the e-commerce site's mobile version(s). Thus, if your site is running slow on mobile devices, it will have a lower ranking because Google prioritizes the speed of mobile devices and mobile friendliness.

RankBrain Algorithm:

The RankBrain algorithm of Google is built on the research of Machine learning to determine search rankings. It takes into account multiple metrics such as user engagement signal and is not just limited to the site speed. Rankings may be indirectly impacted if a slow site causes poor user engagement (longer stay times and higher bounce rates, for example).

Core Web Vitals:

As we mentioned above, the Core Web Vitals of Google directly assess various aspects of the site speed. It includes metrics like Largest Contentful Paint (LCP), First Input Delay (FID), and Cumulative Layout Shift (CLS). The Largest Contentful Paint (LCP) measures how long it takes to load the main content of the page i.e.

Loading.

The First Input Delay (FID) measures the

interactivity

i.e. the time from when a user first interacts with a page, like clicking on a link or a button, to the time when the browser is actually able to respond to that interaction. The Cumulative Layout Shift (CLS) measures

Visual Stability

i.e. how often users experience an unexpected layout shift.

 
Short Session Length:
The sessions are the number of visits not the number of visitors. Since each visitor has more than one session, the total number of unique visitors is less than the total number of visits. If there are fewer visitors to your store that means you are getting fewer sessions. A slow-running website can be one of the reasons for this.
As per a report, a 2-second delay in the loading of a page results in session duration reduced by 51%. You have fewer opportunities to introduce a visitor to your brand or items and, as a result, have fewer conversions when they visit your site less frequently. According to AliExpress, a 36% decrease in page load time resulted in a 27% boost in new customer conversion rates. Amazon discovered that each 100 milliseconds of delay cost them 1% in sales. Although it might not seem like much, this slight delay could cost Amazon over $4 billion by 2020.
Customer Loyalty:
The slow speed of a website is not just limited to a negative first impression, but the long-term exposure to slow pages will make it worsen.
You must have heard this: It is cheaper to get repeated sales from your current customers than to acquire new customers. There is a big role of site speed in this. In fact, Skilled discovered that 79% of customers are less likely to make a second purchase from an online company if they were "dissatisfied" with the site's speed (i.e., if you have a quick site, you're more likely to acquire repeat business).
Invest today in lowering load times and boosting page speed throughout your whole website to keep future client acquisition costs low.
Important E-commerce Statistics Related to Site Speed:
83% of the visitors expect the website to load in a maximum of 3 seconds.

73% of the customers will go to your competitor's website if your site is running slow.

1 in every 3 customers mentioned that they would abandon a brand they preferred after just one bad experience.

A site that loads in 1 second has a five times higher conversion rate than one that loads in 10 seconds.

A 0.1-second improvement in mobile site speed increases retail conversions by 8.4%.

2 out of 3 customers will leave your e-commerce site if it takes longer than 6 seconds to load.

Nearly 70% of customers claim that page speed affects their propensity to make a purchase from an online merchant.
How increased Pagespeed will increase your E-commerce site revenue?
Suppose there are 50,000 daily visitors in your e-commerce store with a conversion rate of 3.5% and an average order value of $50. The average loading time of your site is 6 seconds.
This will result in 1,750 orders per day with daily sales of $87,500. Now, just a 1 second improvement in the average loading time, the conversion rate will grow to 3.7%. This 1-second change will result in 1,850 daily orders and daily sales of $92,500.
In the long-term i.e. in 1 year, this 1-second change will increase your revenue by $1.8 million. Get your website's load speed to under 3 seconds, and you'll have an extra $5.5 million a year.
Based only on conversion rates, too. It excludes gains in Google ranks, repeat business, and word-of-mouth advertising.
In this article, we have understood the importance of speed in e-commerce and how a slow site can degrade your online in multiple aspects. At Ceymox Technologies, the best e-commerce development company in India, we have expertise in developing e-commerce stores from scratch with highly fast speed and advanced features & functionalities. Let us know your requirements.
About Author