In this article, we will understand the migration process from Wix to Magento 2. Wix is a popular free website builder that also comes with e-commerce functionalities and allows its users to develop an online store with multiple other websites of all purposes. But these multipurpose platforms although give an e-commerce option, they don't have a broad range of functionalities to provide, unlike the specific e-commerce dedicated platforms such as Magento 2. That's the reason why many vendors who begin their e-commerce journey with Wix are now migrating to Magento 2. Wix doesn't have many advanced e-commerce features, 3rd party extensions, scalability, and the level of performance that Magento possesses. It may be a useful platform to start an online store, but as your business grows you have to switch to a powerful e-commerce platform like Magento. This article covers all the aspects of the Wix to Magento 2 migration and how to synchronize between both platforms. Before beginning the migration process, let's understand how these two platforms differ from each other.

As we mentioned above, Wix is a highly popular website builder that has got tons of investments. Not everyone knows that it is also an e-commerce builder, but those who have worked with it can tell its strengths as well as its weaknesses.
Obviously, the e-commerce satisfaction that Wix give is dependent on the requirements of a merchant but undoubtedly Wix can't match an established core e-commerce platform like Magento. Thus, let's understand its benefits and then compare it with our favourite e-commerce platform.
Even if you don't have any e-commerce experience, still Wix won't be able to impress you. It comes with enough features for setting up and launching an e-commerce store, but it is not focused towards specific e-commerce requirements. Then why do people choose it for their digital commerce projects?
Wix is popular for its UI which is easy to use and powerful.  You can position every element of the site as per your brand or industry requirements. That's why it is the best solution for developing landing pages with limited products. It is also easy to group and customize the content. Also, Magento doesn't have this level of a friendly user interface, and the visual editor of Wix comes with live examples and template references.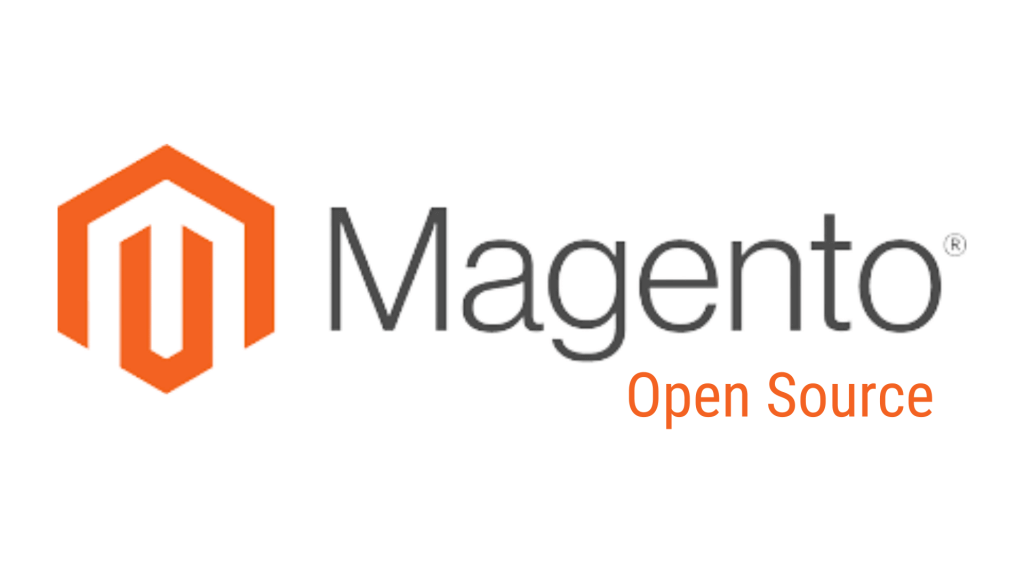 All these comparisons and statistics are based on metrics by SimilarTech. As per the SimilarTech, both Magento and Wix ascend. If we consider the presence in the market, there are nearly 150 thousand Magento stores while Wix has more presence. It is the platform of nearly 380 thousand websites. But it should be known that the Wix ecosystem contains not only e-commerce stores but sites of other types as well, that is the only reason why the number of Wix is higher than Magento.
Both Magento & Wix come with free as well as paid options, however, the pricing plans differ a lot. Being the top e-commerce platform, Magento is well ahead of Wix in the Top 10K Sites, Top 100K Sites, and Top 1M Sites, while Wix is dominating the content-based industry.
Wix has a good presence in other website categories like Business & Industry, Arts, Entertainment, People & Society, and 18 others. On the other side, Magento is leading in Shopping, the Automobile industry, Computers & Electronics, etc.
Despite the fact that there are more websites in the Wix ecosystem than in Magento, it is far behind Magento in terms of e-commerce coverage. The e-commerce retailer doesn't admire the multi-purposiveness a lot but wants a solution that can meet their every e-commerce requirement. Such disadvantages of Wix are a reason why vendors want to migrate from Wix to Magento 2. So let's understand how to migrate from Wix to Magento 2.
Wix to Magento 2 Migration:
The most evident migration is based on the default import tools, but we never suggest it as it comes with multiple difficulties. The default import and export tools are minimalistic and never help you to complete the migration. Thus, you can't automate data transfers or map 3rd party attributes in the Magento admin. So it is better to use an additional module for completing the migration smoothly.
But this additional module should possess seamless data transfers between Magento 2 and Wix:
It should support all Magento 2 entities

Can automate data transfers

Should be able to solve the problem of different attribute standards
There are many other parameters as well. You can find many such extensions having these attributes. Whatever extension you choose, you have to run the Magento 2 Wix migration and connect your Wix store to all possible external systems including ERPs, CRMs, marketplaces, and databases. There are two major ways of migration: data file transfers or API connections.
Wix to Magento 2 Migration via Data Files:
Kindly follow these steps to migrate your Wix store to Magento via Data Files:
Start with exporting products, orders, customers, catalogs, and other entities in XML or CSV formats from the Wix site. If this functionality is not available, you can use additional solutions. Find all the Wix apps here: Wix Applications
Now, these exported files should be imported on the Magento 2 website using an Import & Export extension. Create a new import job within System -> Improved Import/Export -> Import Jobs in the Magento 2 admin.
You have to configure General Settings, Import Settings, Import Behavior, and Import Source.
In the General Settings, there will be multiple parameters that you have to configure and type a job title

In the Import Settings, select the entities that need to move from Wix to Magento 2. The extension should allow transferring of Products, Categories, Customers, Advanced Pricing, Orders, Attributes, and other important data to the Magento 2 store.

In the Import Behavior, you can select any one of the available options and then select a validation strategy for the Magento 2 Wix migration.

In the Import Source, you have selected an import file type and file source. Upload the data file, configure other parameters, and validate it.
Make sure that you create a separate import job for each entity, else you won't ocmplete Wix Magento 2 migration.
Wix to Magento 2 migration via API:
Another way of migrating your Wix store to Magento 2 is connecting the Wix directly via API using a 3rd party Import & Export Magento 2 module. The file transfer will be done with REST or SOAP by following these steps:
Login to the Magento 2 admin panel and navigate to System -> Improved Import / Export -> Import Jobs and create a new import job.
Just like the data files transfer, you have to configure the General Settings, Import Settings, Import Behavior, and Import Source here as well. However, the procedure is slightly different.
In the General Settings, mention the job title and configure other parameters

Turn on the API transfers in Import Settings and set 'Use API' as 'Yes'. Now, select the entity to transfer from Wix to Magento 2

In the Import Behavior settings, specify the validation strategy and select the available import behaviour options. Include separators in this configuration.

In Import Source, select the import file type. Generally, the 3rd party extensions of Import & Export allow migration using XML or JSON. Then, choose anyone amongst the REST or SOAP as a source and configure other parameters.

The Wix attributes should be mapped to the attributes of Magento 2 either by the matching grid or by the presets.
For each entity, you have to create a separate job entity and run multiple processes for Wix to Magento 2 migration via API.
In this article, we have gone through the guide on how to migrate your existing Wix e-commerce store to Magento 2 and scale up the business.  At Ceymox Technologies, the best Magento development company in India, we are having expertise in developing Magento stores from scratch or migrating them from other platforms as well. Let us know your requirements.
About Author