Blockchain technology has started making its impact on the global economy – and the e-commerce industry is also noticing its benefits.
There are more than 22,000  venues across the world that allow people to pay with Cryptocurrency. A few major brands among these are Expedia, Overstock, and Microsoft. And in the e-commerce industry blockchain is going to gain more traction over the next few years. But blockchain is not just limited to Cryptocurrency. Its benefits in the e-commerce industry range from faster and cheaper business processes to greater data security and a better customer experience.
In this article, we will go through all the aspects of the blockchain in e-commerce, its role, and how it is beneficial for e-commerce. Let's start with the understanding of blockchain: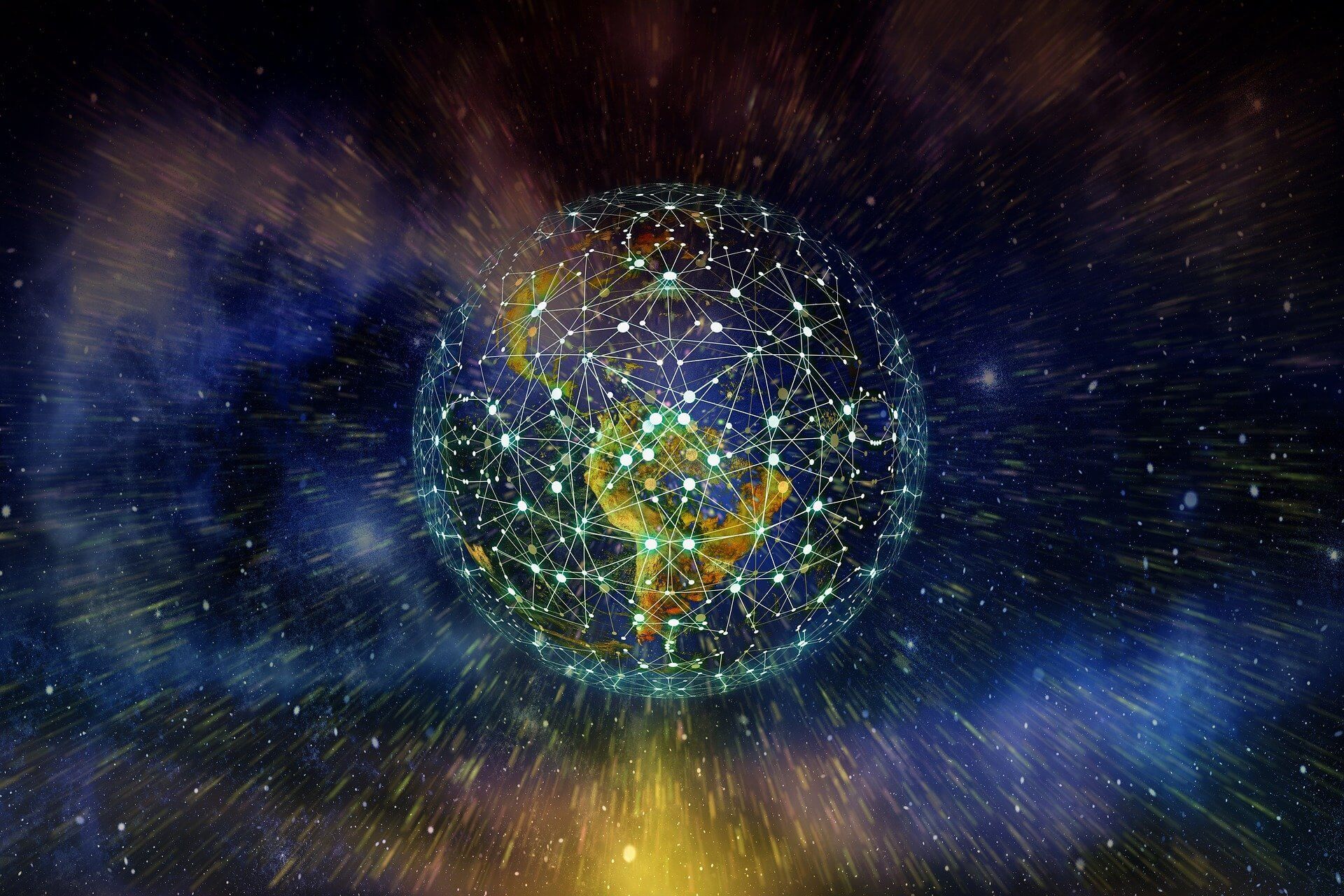 Blockchain is a buzz for the last few years but a few people know its exact mean. Some say it is related to Bitcoin, but the blockchain is not a Cryptocurrency type. It is neither a programming language instead it is a new technology.
Blockchain technology allows users to share and store digital assets securely. It has applications for payment processing, product searches, and even customer service.
The term "Blockchain" has been derived from the digital storage structure in which records, called blocks, are linked together in a list, called a chain.
A huge chain of these blocks is called a database which can be shared through a network of computers. The databases are also called nodes, miners, or peers. The blockchains are managed in these nodes through the validation and transmission of data of digital transactions. The movement of Cryptocurrency is one example. This scenario is as followed:
Suppose person A wants to send currency to person B.

This transaction record will be stored as a block

This block will be shared with every computer in the network

The other nodes in the network will check to ensure the transaction is valid

The block is added to the chain, creating a secure and transparent digital ledger

Finally, the currency will securely be sent from A to B
Here is an example for better understanding:
Suppose you buy a burger from your friend John and you pay him in Bitcoin. When you send John a Bitcoin, you create and publish an entry in the blockchain of Bitcoin. The other computers in this network will check to ensure that you haven't already the data representing that bitcoin to any other user (in order to prevent you from using an already used digital currency). Every computer in the Bitcoin network keeps a record of the digital transactions made in this network. It means in the blockchain, the data can't be deleted, corrupted or altered.
Blockchain in E-commerce:
Both e-commerce and blockchain involve transactions. E-commerce relies on these transactions while Blockchain makes these transactions safer and faster. The users can store & share their digital assets securely either automatically or manually using blockchain technology. It can handle user activities like payment processing, product searches, product purchases, and customer care. Ethereum is one of the most common blockchain technology used in e-commerce. It provides a platform for e-commerce brands to manage their own blockchains.
Benefits of Blockchain in the E-commerce Industry:
The most exciting thing about blockchain technology is that it is beneficial for both buyers and online retailers. It provides the best solutions for cyber threats and financially security concerns. It also helps in reducing the expenditure on inventory management and payment processing. Let's know how…
Using blockchains, e-commerce businesses can easily combine their inventory management, payment processing, product descriptions along with images and other online activities. There will be fewer expenses on maintaining systems or hiring IT support staff to maintain these systems. Cryptocurrencies also eliminate the fees that banking institutions charge on e-commerce transactions.
In the thriving e-commerce world, there are many e-commerce retailers who find it hard to keep pace with the competition and emerging customer expectations. Apart from these challenges, they are also worried about losing customers' data to hackers and millions of cash due to cyber attacks. Blockchain technology can resolve these issues that online retailers face. Blockchain technology can provide the highest level of security by distributed ledgers for e-commerce database management systems.
Blockchain technology like Waves helps customers to make fast online payments in e-commerce stores. In the earlier times when buyers used to wait for hours for payment processing, but now blockchain has made the things of seconds.
d. Boosting trade in third-world countries:
Blockchain technology is also offering third-world countries a way to do business online. With the peer-to-peer system of Bitcoin, customers in these countries don't need any intermediate to process the payment requests. Also, these technologies are opening doors for online retailers to utilize consumer markets in developing countries.
How blockchain can revolutionize e-commerce?
E-commerce stores and blockchain technology are combined forming an economic ecosystem that is good for both online retailers and customers. As e-commerce store owners are rapidly utilizing distributed ledger technology for business processes, they are exploring new ways of serving the customers. Blockchains can increase the customer experience. Here are the other ways by which blockchains can help in the e-commerce industry:
These are computer programs that can automate certain on the basis of rules. Since blockchains are required for storing them, smart contracts can also automate e-commerce related processes. Smart Contracts can grow an e-commerce enterprise by reducing the costs required for hiring a team that can be automated. They can also facilitate inventory management.
b. Easy to Access Receipts and Warranties:
Blockchain technology can help customers and online retailers in storing the receipts and warranties of products. In online purchasing, one of the problems that buyers face is losing paper receipts. Sometimes, the buyers also get frustrated in proving the warranty coverage of bought products. However, blockchains allow buyers and retailers to access receipts and warranty data easily
c. Paying Content Creators:
Content plays a crucial role in e-commerce customer engagement. Blockchain technology in e-commerce also let earn content creators. It means content creators will be earning digital tokens each time they will creating appealing content on the sites courtesy of blockchains. Online retailers will use digital wallets to pay them.
d. Loyalty Programs and Personal offers:
Just like the rewards to content creators, online retailers can issue redeemable reward points to their clients whenever they hit certain spending thresholds. They can also make these reward points redeemable across different e-commerce sites. Blockchain technology also provides personalized offers and discounts to clients.
e. Supply Chain Monitoring:
Using a supply chain, online stores can achieve the goal of delivering the product from inventory to the customer's doorstep. The supply chains let the operators know about the stock availability and when the item will arrive. Supply chains also help store operators to verify the product's type that vendors are supplying to them. When these operators use blockchain to monitor the supply chain, the vendors will not substitute certain products and foster transparency.
f. Generating real reviews:
E-commerce retailers can also use blockchain technology for identifying real reviews of their goods or services. In e-commerce, they are high concerns about the authenticity of the feedback given by customers in the form of reviews and ratings. The reputation of e-commerce also relies on the authenticity of its product reviews. Thus, there is a high need for e-commerce sites to use blockchain technology in the future.
In this article, we have gone through different aspects of blockchain technology in the e-commerce industry. It can be beneficial in many ways apart from reducing e-commerce operation costs. At Ceymox Technologies, the best e-commerce development company in India, we are having expertise in developing e-commerce stores from scratch. Let us know your requirements.
About Author